Discussion Starter
·
#1
·
XSPower C6 Longtube Header Systems. Back and better than ever!
*Fits 2005-08 C6 Corvettes*
***Systems are IN-STOCK and shipping daily! :cheers: ***

You can order direct from the website at:
CLICK HERE TO ORDER
Also check us out now on Facebook for all the latest specials and product updates!



$25 off when you "Like" us on Facebook and use the Coupon Code found in the News Feed!

OFFROAD systems- $799.99
XS Power Longtube headers / X-pipe
*Revised to fix the tight clearance issue on the frame rail as well as auto trans lines. Updated to 1 7/8" Primaries as well as the catback connection location for standard LS2 and LS3 cars with a 2.5" catback.
-Made of high quality 321 Stainless Steel
-Polished to a chrome like finish
-1 7/8" Primaries
-Wideband bung in the X-pipe
-Available in either High Flow 220 cell cats or for Off-Road use
**Currently only OFFROAD version available**
-1-piece X-pipe to eliminate clamps and exhaust leaks!
-3" X-pipe necked down to 2.5" at the very end to mate to most all catbacks!
-Header gaskets Included!
-Flanges are thick 7/16" and welds are gorgeous
-Spiked Race merge collectors!
-Complete all the way to the stock catback location!
-O2 extensions required and available w/ purchase
Here is a dyno graph before and after with this system on a 2005 with a CAI and 3.73 gears.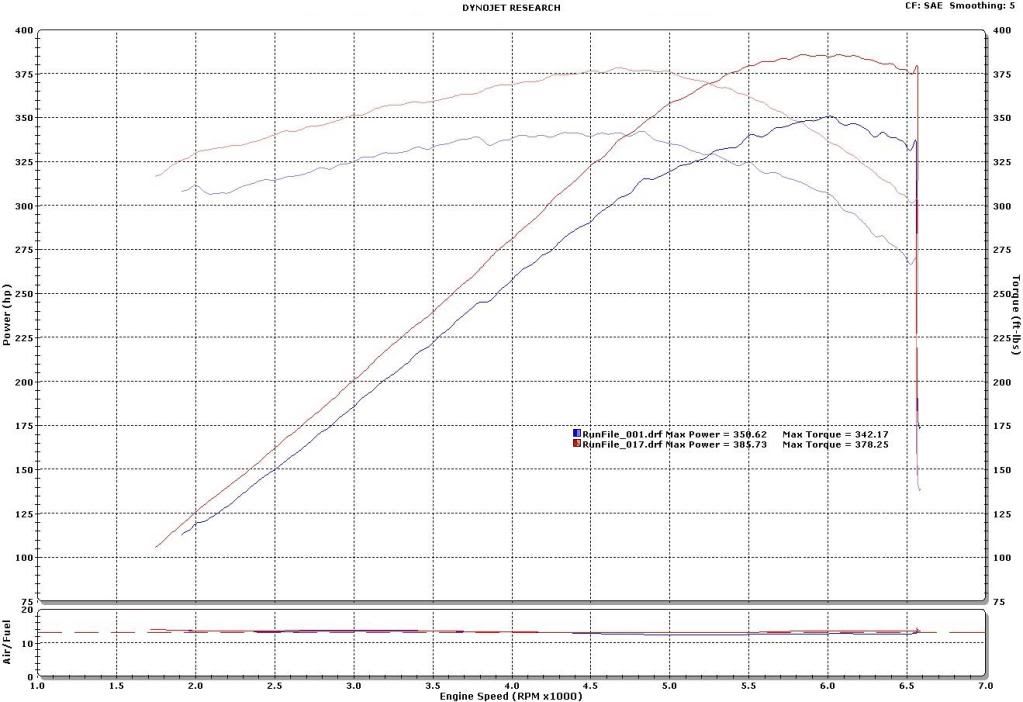 Pictures below are from the first version. New pictures will be updated once these ship out after the 14th. All changes made from this version were minimal and purely for improving fitment!