Discussion Starter
·
#1
·
As I live in the San Joaquin Valley in central California it's common for us to get nails in our tires because of our fruit and vegetable packing industries. Because of that I always carry a tubeless tire plug kit and a mini 12-volt air compressor wherever I go. I had to put a plug in my left rear tire this morning because it had gotten a nail in it recently.
Essential for Vehicles with Tubeless Tires. Tire Repair Tool. This Rasper Tool allows Tire hole widening and cleaning. Includes 5 Repair Rubber Stris. Suitable for SUVs/ATVs. I receive an item that was not as described(1).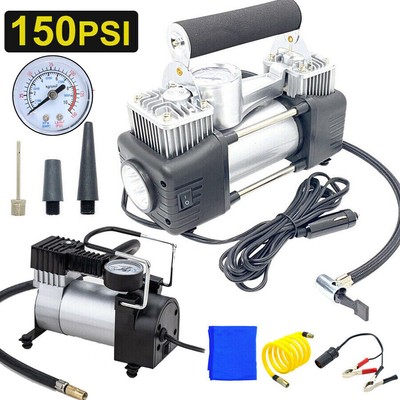 Versatile: Our compact air compressors are suitable for bicycle tires, car tires, RV, heavy truck motorcycle tires, tricycle tires, electric car tires, football, basketball, inflatable boat, air bed, balloon, etc.
The last time I had to put a plug in one of my tires was in 2007 when I spent a night in a motel in Los Angeles (250 miles from home) and found I had a flat tire the next morning. Fortunately I was able to remove the nail and plug the tire without having to jack it up because the nail was clearly visible. After plugging my tire my 12-volt mini air compressor had it pumped up to 30 psi within 5 minutes.