Discussion Starter
•
#1
•

Did these as a special request for a customer, we may offer these as an option.
Here are some of the others we offer
FOR THE C5 / C6 Z06 and ZR1​
:wave:100% MADE IN THE USA:wave:
These are never on sale becuase we can't keep them in stock so here is your chance :cheers: We only have 5 of each set available so act fast.

SALE ORDER LINK

Chrome or Black Chrome (painted not included in the sale)

6spd = $275

Auto = $225

We do have one set Machine Silver with red graphics (auto) = $225 (email me for this painted set)
Not the same old caps, these are proven show winning caps that can be uniquely yours
These new caps give me the flexibility to offer three superior cap styles all 100% made in the :flag:USA:flag: all at a new LOWER PRICE (starting at $190 for the auto sets in plain chrome or black chrome). In comparison, the only other set of show quality chrome etched caps on the market sell for $450.

These came about from the many requests to make a sleek custom cap that was not oversized and bulky. Customers wanted caps that did not look like they were built for a hummer, had matching graphcs and fit like a glove. My design solves all these issues and wins show after show.

Each cap was designed to fit the OEM cap perfectly (washer is a direct replacement). These are sleek and stylish, with each cap the correct height to match the OEM.

You have the flexibility to use them as a slip on/off design installing them right on your OEM caps. With this design they can be left on 100% of the time and removed if needed, or with the specially designed VHB adhesive disks you can also attach them for a permanent bond making them one. The 100% billet caps give you the flexibility to align the graphics as you like.
Brushed Aluminum
For those that want the clean subtle look, these are 100% billet aluminum with an outstanding finish. I then etch the graphics into the cap.
Painted (OEM Colors)
Only caps of their kind. For those looking for some color, these start off at the caps above and are treated to a professional paint application (only GM paints used) with choice of color graphics that are embedded in multiple layers of the same clear finish that is on your car.
Show Chrome / Black Chrome (plain and etched)
They are the best of the best. Starting with my custom cap they are sent out for the royal chrome treatment (very expensive as I found out) and then I etch the graphics into the chrome.
WOW
All can be purchased in auto (5 caps) and 6spd (6caps) and matching dip sticks are available.
As a special offer to the forum I have reduced the prices for the next week on these and sets start at only $190. Black Chrome and Chrome are ready to ship and painted and brushed take 5-7 days
ORDER LINK
CLICK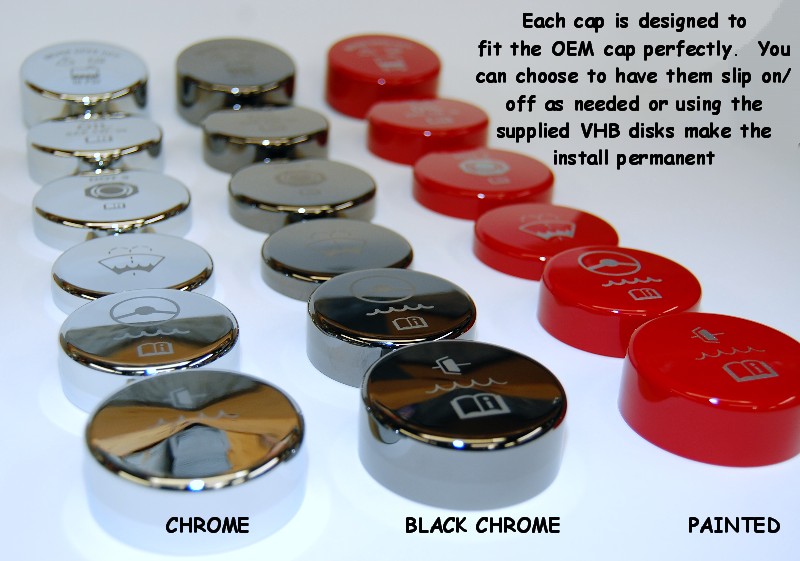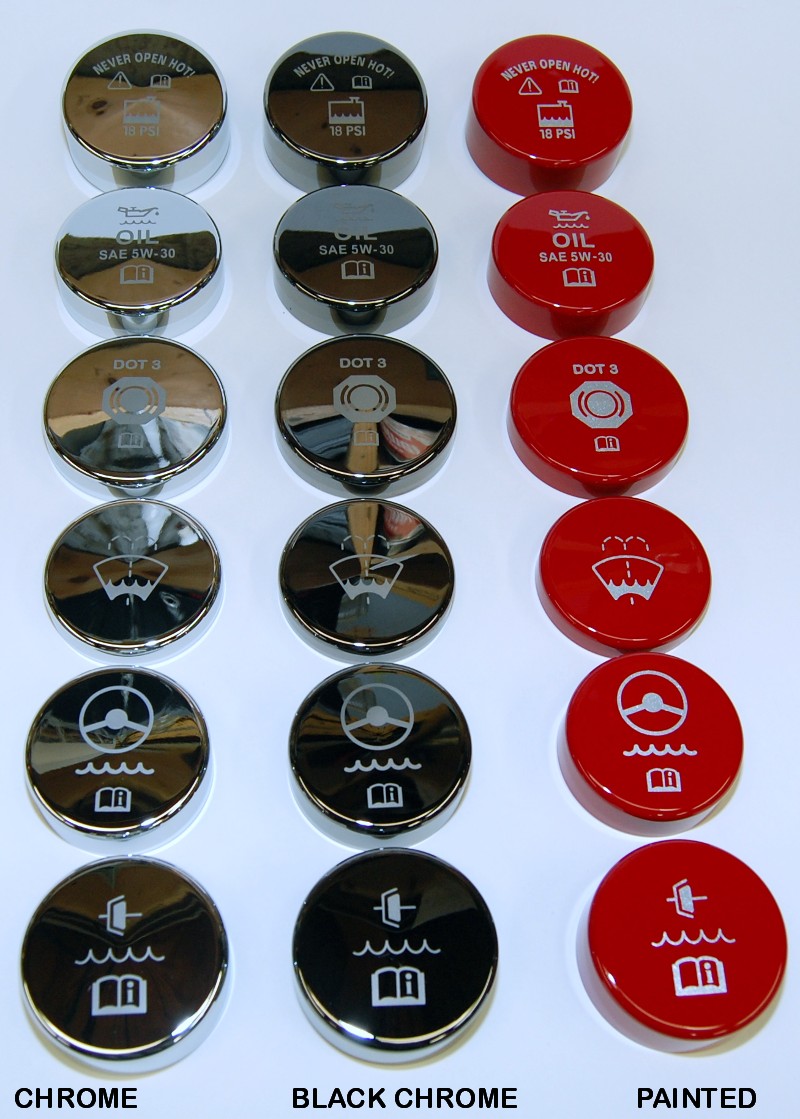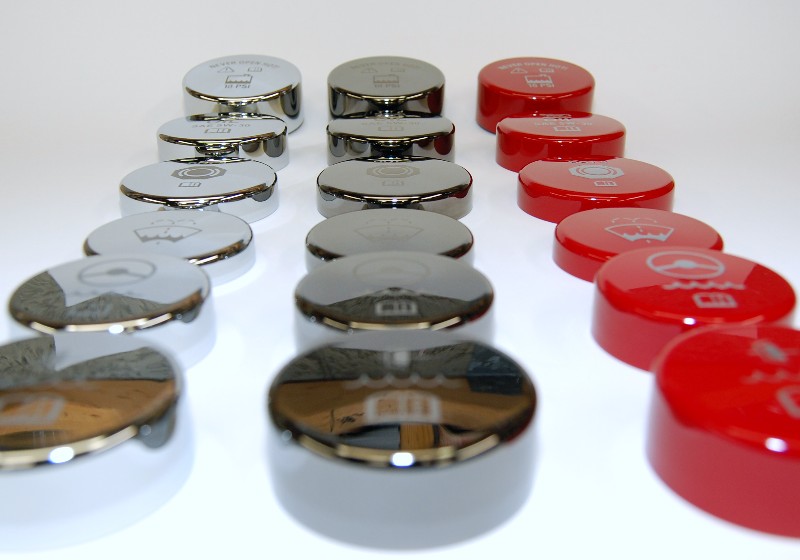 LMB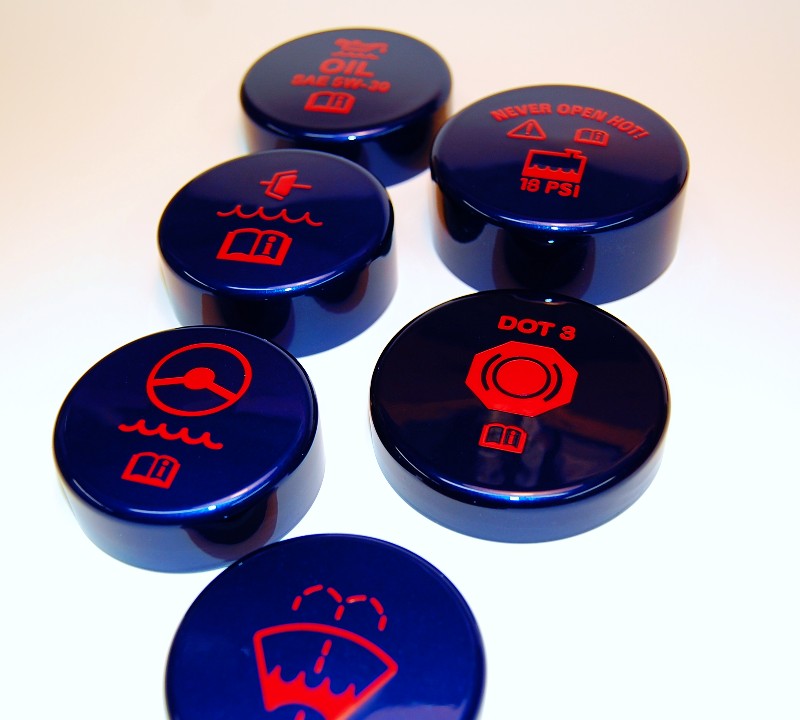 Brushed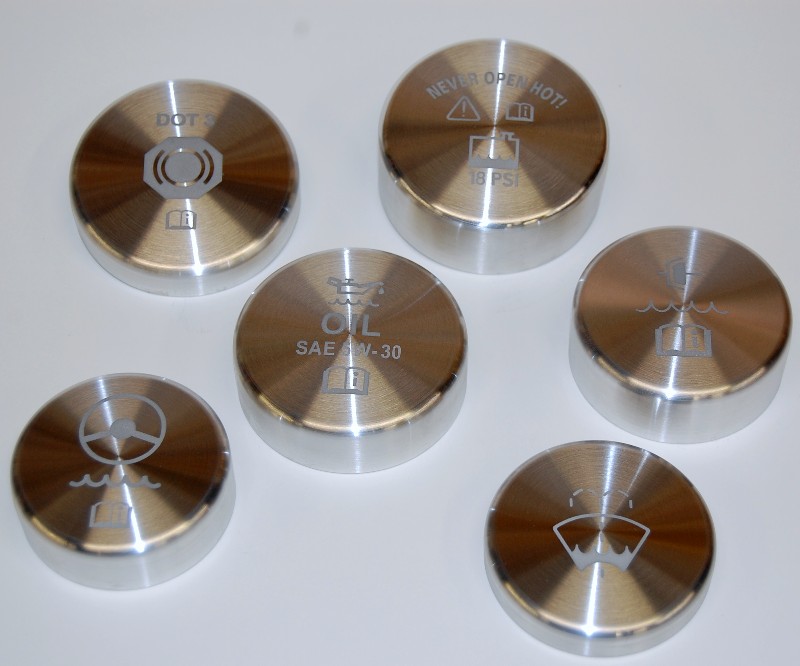 Installed :thumbs: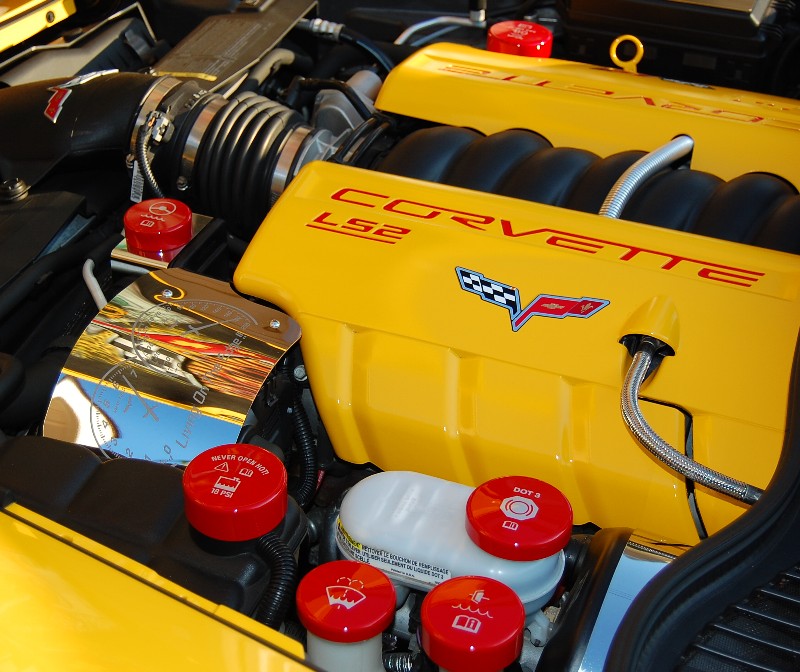 Not all caps are the same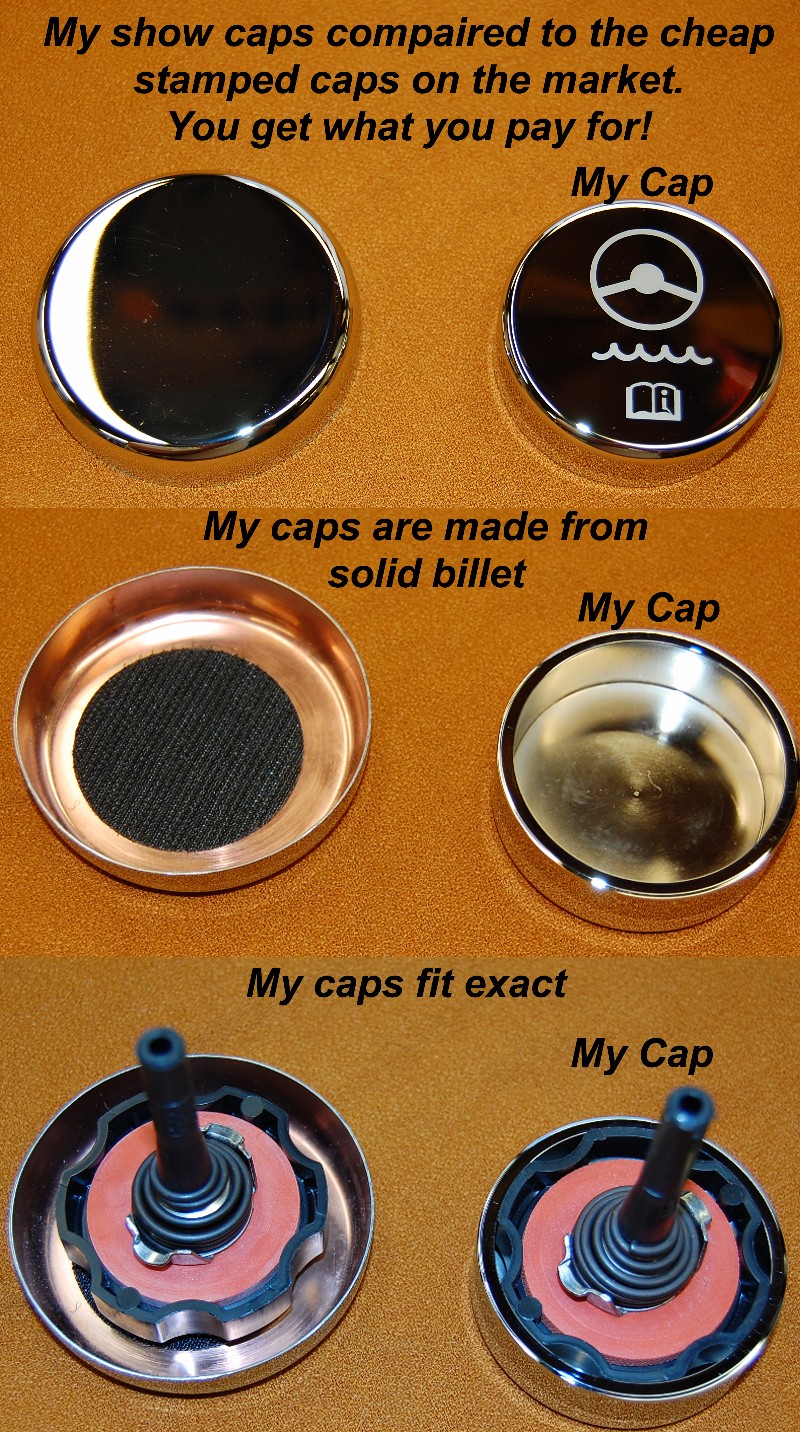 Here are the matching black chrome plenum and alt covers, we also have mirro stainless to match the chrome caps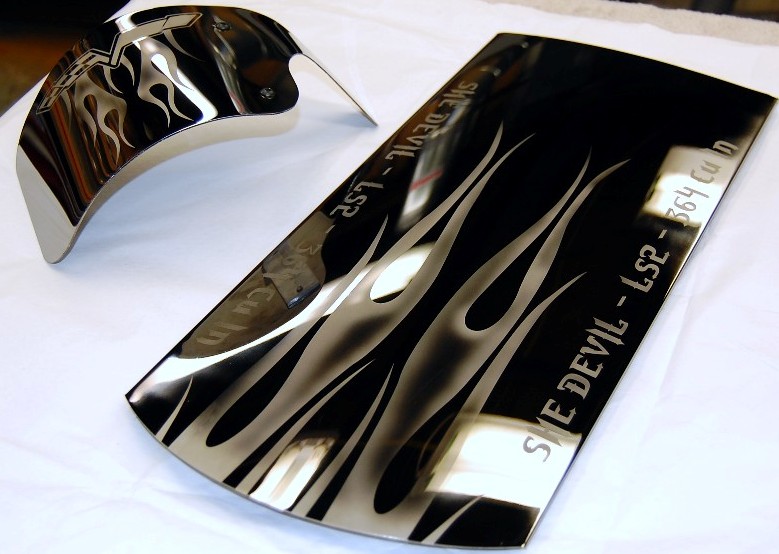 [/QUOTE]