Discussion Starter
·
#1
·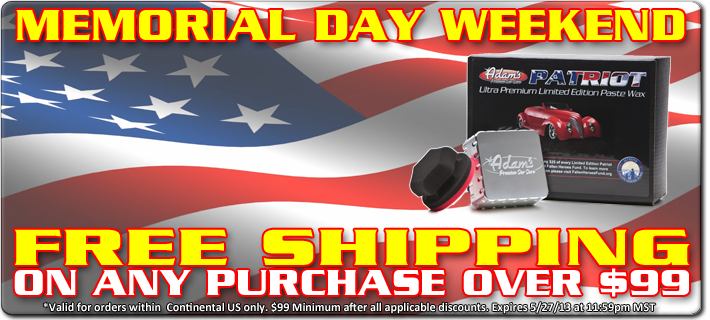 "Today is the day we put aside to remember fallen heroes and to pray that no heroes will ever have to die for us again. It's a day of thanks for the valor of others, a day to remember the splendor of America and those of her children who rest in this cemetery and others. It's a day to be with the family and remember."
-Ronald Reagan
Memorial Day is a day that those of us at Adam's take very seriously. It's a day to remember the very bravest among us, those that chose to give their lives in defense of our freedoms. To honor this sacrifice we are doing a little something extra with this years Memorial Day promotion exclusive to the forums...
We are going to raffle off one of our Limited Edition Patriot Wax Kits to a lucky customer.
Here's how to enter:
Place an order between noon MST 5/23 and 11:59pm MST 5/27 on AdamsPolishes.com.
The order total must be greater than $50 including taxes, shipping, and any discounts.
Add the comment "IN REMEMBRANCE OF ALL THE FALLEN HEROES" in the order notes.
If your order meets all 3 requirements it will be entered into the drawing for the Patriot Wax Kit. Tuesday after the holiday we will enter all the customer ID's into a randomizer and select one lucky winner. YOUR ORDER MUST MEET ALL 3 REQUIREMENTS TO BE ENTERED.
Adam's will add all $250 of the retail value of the kit to our donations made to the Intrepid Fallen Heroes Fund and include the winners name on the donation list for our contributions.
Sorry to our friends in Canada, you are not eligible for the raffle, but we have the same shipping promotion just for you guys on AdamsPolishes.ca
CLICK THE PICTURE BELOW TO START SHOPPING.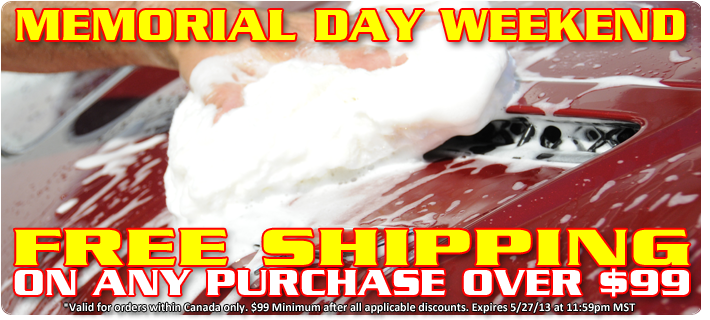 ​