Not one of my Corvettes this time. My '73 3/4 ton Chevy pickup has an ongoing problem with the fuel draining back to the tank because of leaking check valves in my almost new mechanical fuel pump. So after sitting unused for several days I can't get it started until I fill the carburetor with gasoline squirted into the vent tube. Once I get it started I have to run it at about 1500 rpm to get fuel sucked into the line by the crappy pump. Really annoying.
It has a 2" X 4" fuel filter on the hose leading to the pump so I'm going to take it off and install a '82 through '84 fuel filter that has an internal one way check valve. With a one way check valve it'll keep the fuel lines and fuel pump full: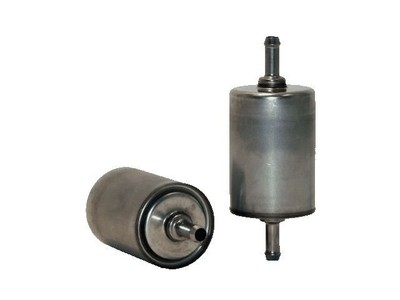 1982, 1984 Chevrolet Corvette 5.7L V8. Notes: Fuel Filter. Ensure Proper FitTo confirm that this part fits your vehicle, enter your vehicle's Year, Make, Model, Trim and Engine in the Compatibility Table.
Chevrolet was aware of the fuel drain-back problem with the CrossFire Injected engines so they designed an inline fuel filter with an anti-drainback check valve that keeps the fuel line full.