I purchased these last year I believe and used them on my c6 z06. The wheels were purchased from southern car parts and are chrome c5z wheels (I do not believe they are OEM)
The wheels were 429 for 2 and the Drag Radials were 4xx total package cost = $900 dollars
The Tires are Hoosier 275/40/17 Drag Radials
The 17x9.5 Rim will just clear the rear brakes on a z06 and im sure they will fit on a GS or base with no problem
also should fit a rear c5 with no problem (dont quote me on that)
I used these wheels/tires for maybe 10-15 track events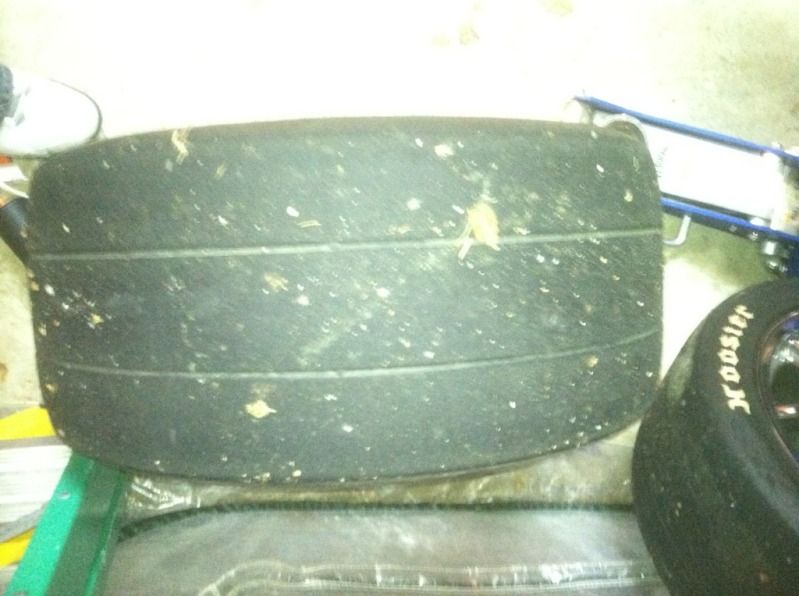 those are what the rims and tires look like.
the chrome is flaking off inside where the lug nuts go like the lug nut holes
I am unsure how to / if there is a measurement for tread depth on a drag radial since there really is no tread.
I would prefer local pickup , I am located in central NJ monmouth county , but I could ship if I had to I suppose we could split the cost of shipping
400 local pickup .. 475 shipped !
PM me any offers thanks !
oh and PS the drag radials cut down my quarter mile time by almost a full second
better pics and the DOM is 4809 and 5108 i believe