Hey guys,I have been looking at Cargo partitions and they seem to start out at $130 plus shipping,I have no problem with that but I love to build things myself so here goes.
i made a card board template and cut this out,sanded it and sealed it.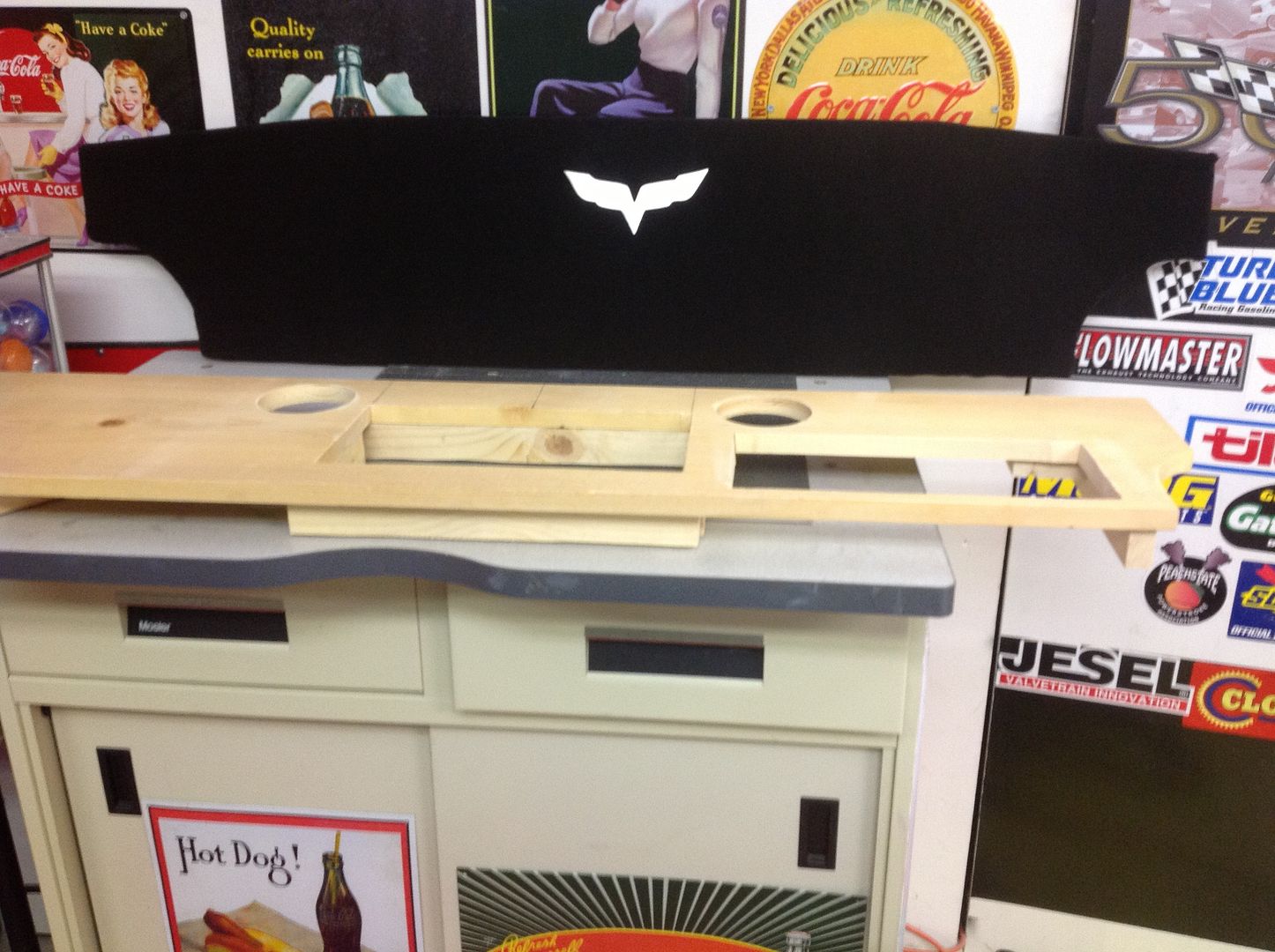 covered it and then cut out a C-6 emblem out of an old piece of a stop sign and gave it a brushed look.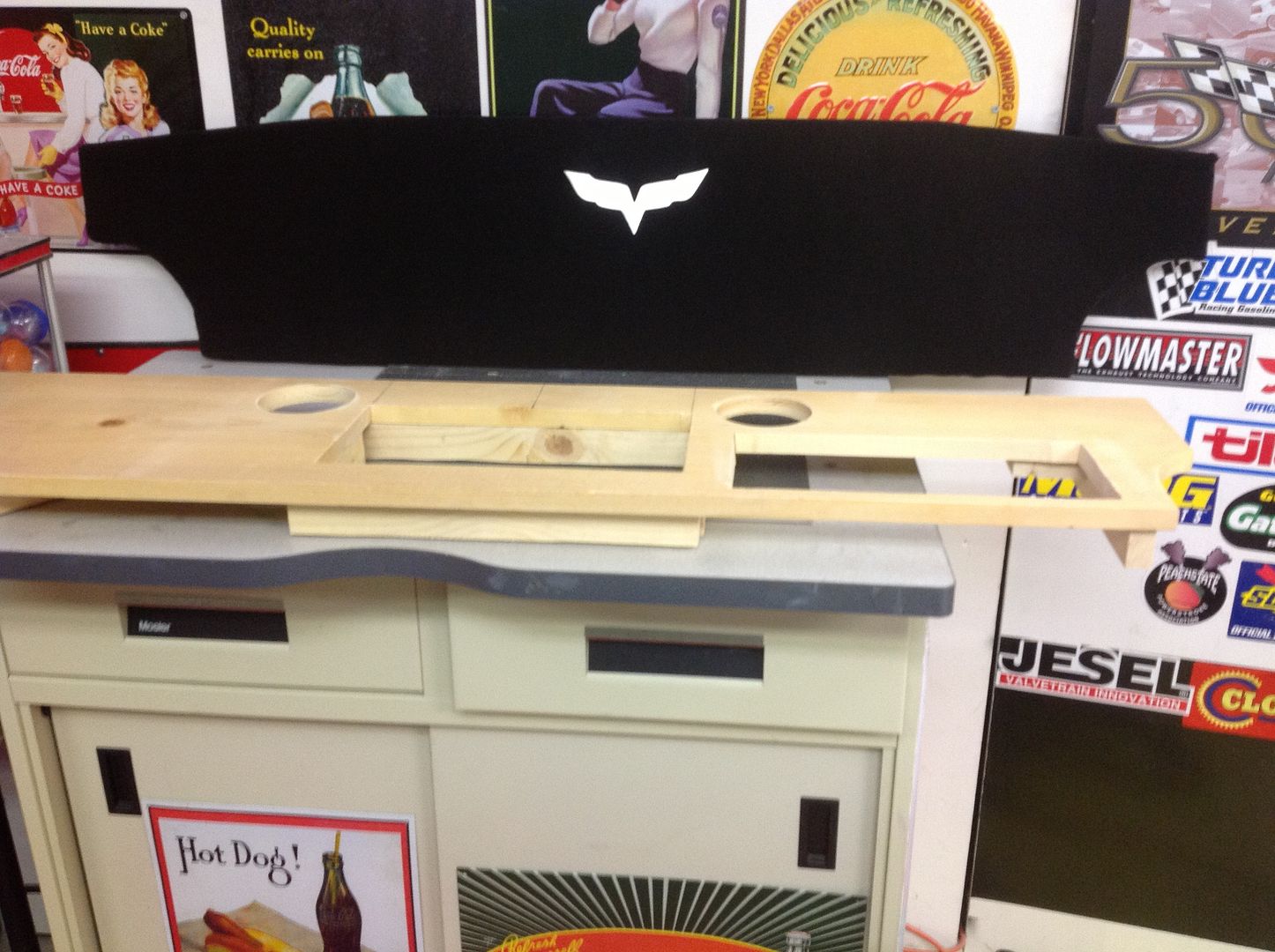 I then made a package tray to put in front of the partition
and am waiting on two cup holders in the mail before covering the tray, it will hold two drinks and CD's and various small items like sunglasses.