basically thought about taking my frame and nuilding a jig, then cut off the frame just behind the motor mounts and then weld in 4x3 rectangular structural steel. Then weld in the 90 vette front cradle.
The black areas representing grafted in 4x3 rectangular steel & the blue representing the square c4 front cross brace.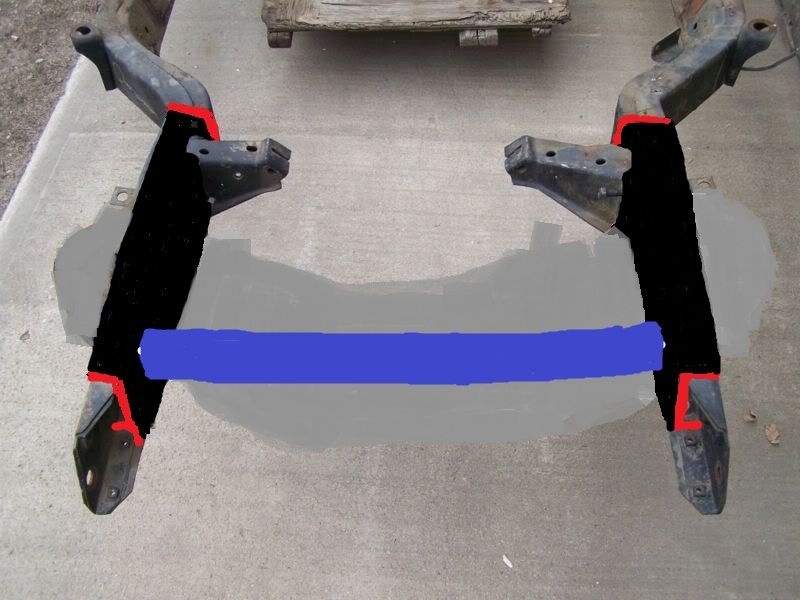 then take c4 cradle and weld to the ne frame rails.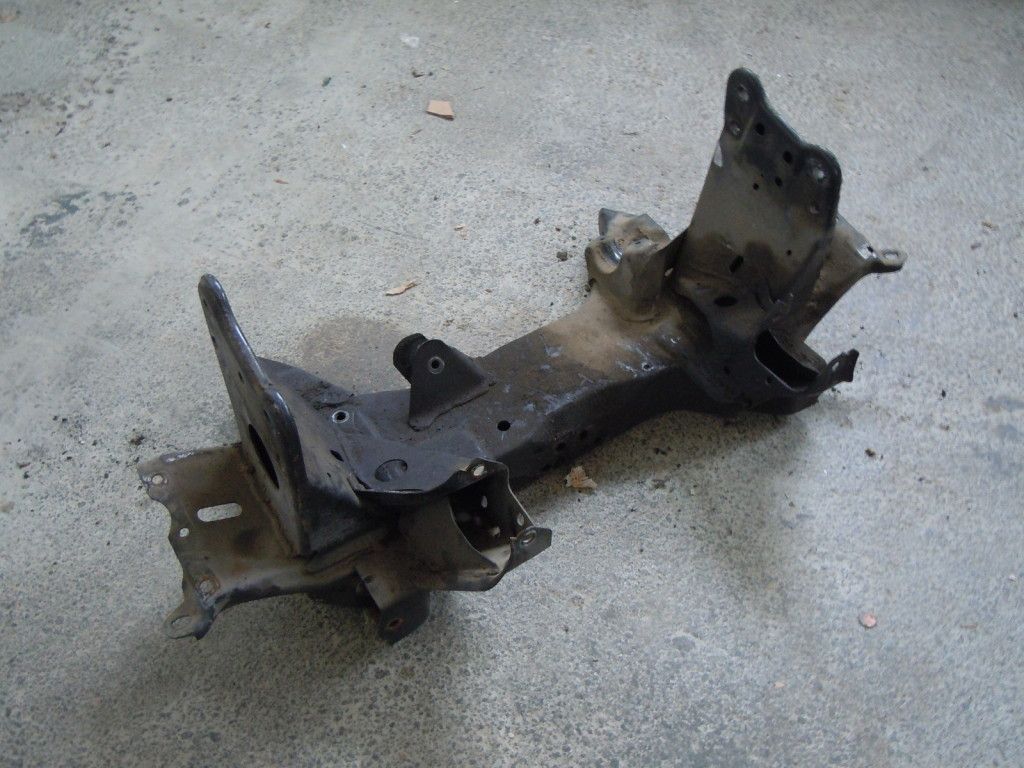 in short recreating this