2002 polished Magnuson supercharger and a lot of other mods that have been done. Anyway, I do not need to sell the Z06, I just do not drive it enough to feel warranted in having it sit in my garage. It is paid for, and I have the clean good title in hand as I did the day that I bought it over 2 years ago. I have put over $50k into this car in the past two years including the original purchase price.
New Price, $32,000 That's it folks bottom dollar, it's paid for and thankfully not needing to get rid of it, so I will drive and continue to enjoy it if I can't get that out of it.
Here is a list of the modifications that I have done to date, and I think that I have gotten all of them...
2002 Chevrolet Z06 Corvette, 6 speed
Millennium Yellow
Stock: 405HP - 400TQ / 0-60 MPH 3.9 seconds
12.4 @ 116 MPH in the quarter mile
Now: 555HP - 566TQ /
473RWHP - 481RWTQ
MODIFICATIONS
* Polished Magnuson Supercharger
* 3.1" smaller Billet aluminum pulley
* Methanol Injection system, with progressive injection control
* Dual coolant to air intercoolers, with seperate coolant and pump
* LS6 crank pinned
* Long tube headers
* Performance X-pipe
* Dual 4" Borla Stingers
* Dry cell light weight heavy duty battery
* MSD Boost-a-pump
* MSD Ignition wires
* Dual a-pod pillar with Magnuson boost + fuel pressure guages
* 2 piece aluminum hat Baer rotors - 14" big brake rears, 13" fronts
* CCW SP500 one piece forged aluminum polished wheels -
18" x 10" fronts, 19" x 11" rears
* Bridgestone Potenza RE050A tires - 305/30/19's rear, 275/35/18's front
* Vara-Ram cold air intake
* Professional custom tune
* B&M short throw shifter
* Lingenfelter fuel rail/coil covers - custom painted
* Billet aluminum oil catch can
* Caravaggio supercharger hood - custom painted
* Clear front corner lens
* Lowered on the stock bolts
* HALO LED tail lights
* Clear LED third brake light - lights red
* Polished stainless C O R V E T T E letters front and rear
* Lloyds Embrobered "Z06 405HP" Floor mats
* Lloyds Embrodered "Z06 405HP" Trunk mat
* Andy's Partition
* Carbon fiber Z06 rear brake ducts
* Diamond clear rear side marker lens (red LED's)
* Chrome alternator
* Chrome front and rear C5 Emblems
* Hydro-carbon-fiber center console
* Hydro-carbon-fiber radio surround
* Hydro-carbon-fiber door latch surround R+L
If you are not interested in it, that is fine, if you think that it is to much and you can or should go buy a C6 instead,... well then go ahead if that is what you want. This is a very special and custom Z06, built very tastefully, and with no expense spared with the quality and/or finish of many of the parts added. It is a great deal for the person who wants a Z06 that is different and has more power and torque then any stock C6 Z06, and for a lot less, and in my opinion it looks better too.
35,149 miles as of the other day 09-19-09.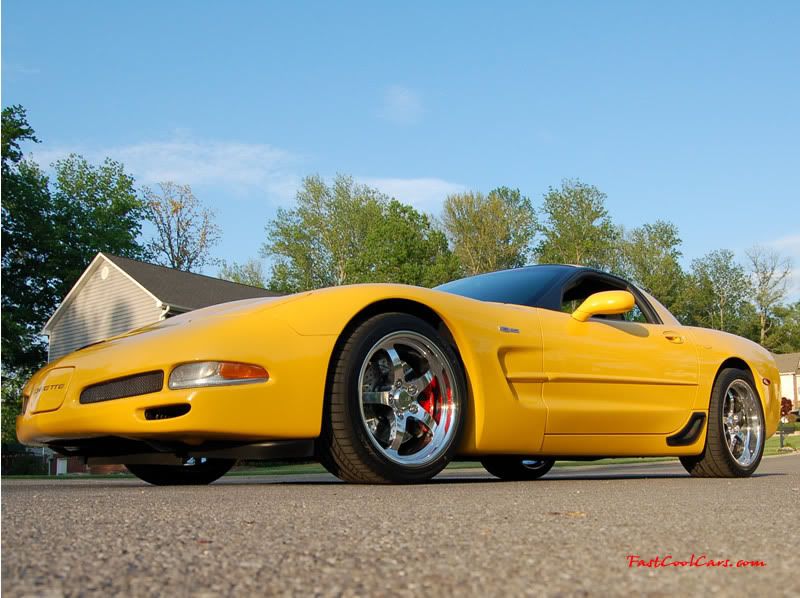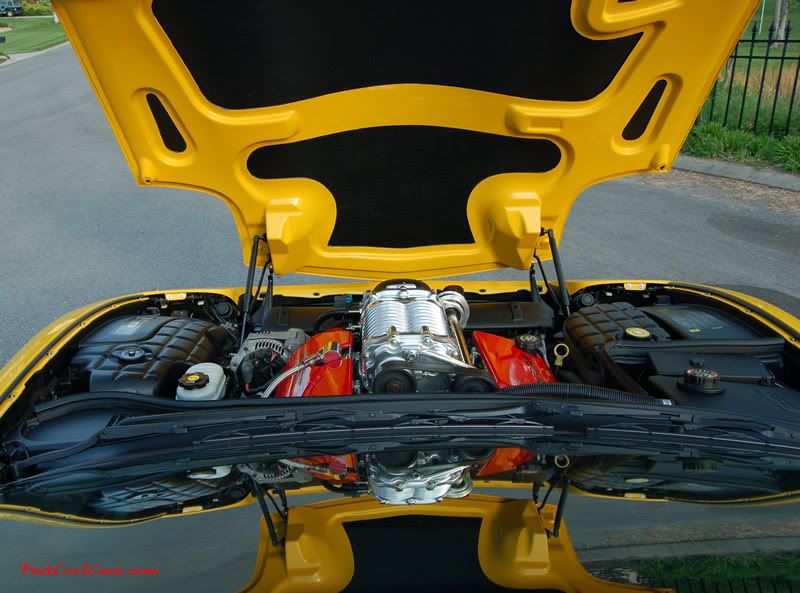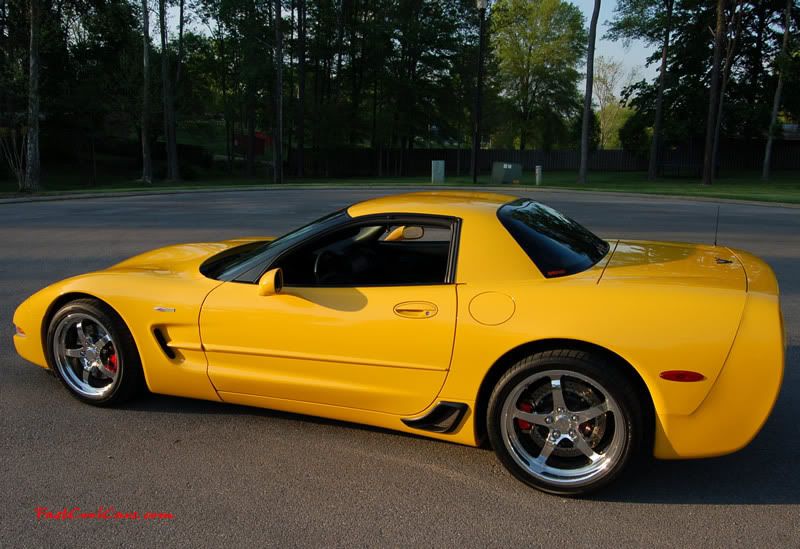 80 Pictures and more information here---> [URL="