Painting Over Lacquer
---
I have a question about painting a car. The original paint on my '74 is lacquer. I have been prepping the car for paint for almost a year on the weekends or spare time. Sanding and sanding and of course more sanding.

I have talk to a few people about painting over the lacquer paint and I have a few different answers. One of the problems I am concerned with is the "lifting" of the old lacquer paint. I am aware that stripping the car of all the old paint is the best way to avoid the lifting problem. However, I don't have the resources to strip the whole car. I am using a polyester feather fill on the car before I prime and paint the car. Is the poly fill an appropriate way to seal off the lacquer from the primer and paint?

Thx in advance for the advice.
Super Moderator
Join Date: Jun 2009
Location: New Iberia LA
Posts: 9,048
Stripping is alway best, but if the laquer is still in good shape, that is, no checking, spiderwebbing ,especially on bumpers.. it shouldn t be a problem .. what are you going to use as topcoat? Urethanes?
painting over lacquer
---
Yes. Base coat clear coat. I was told using the poly feather fill would isolate the lacquer. That way when I apply the primer it would not interact with the lacquer paint. All materials are from Sherwin Williams.
I will post some pics...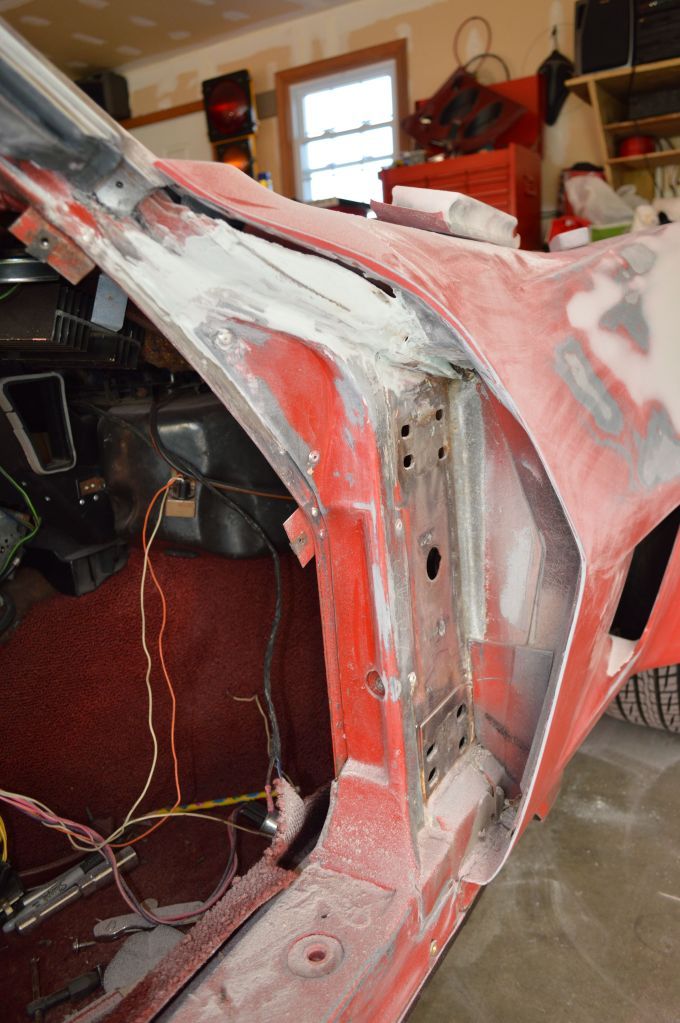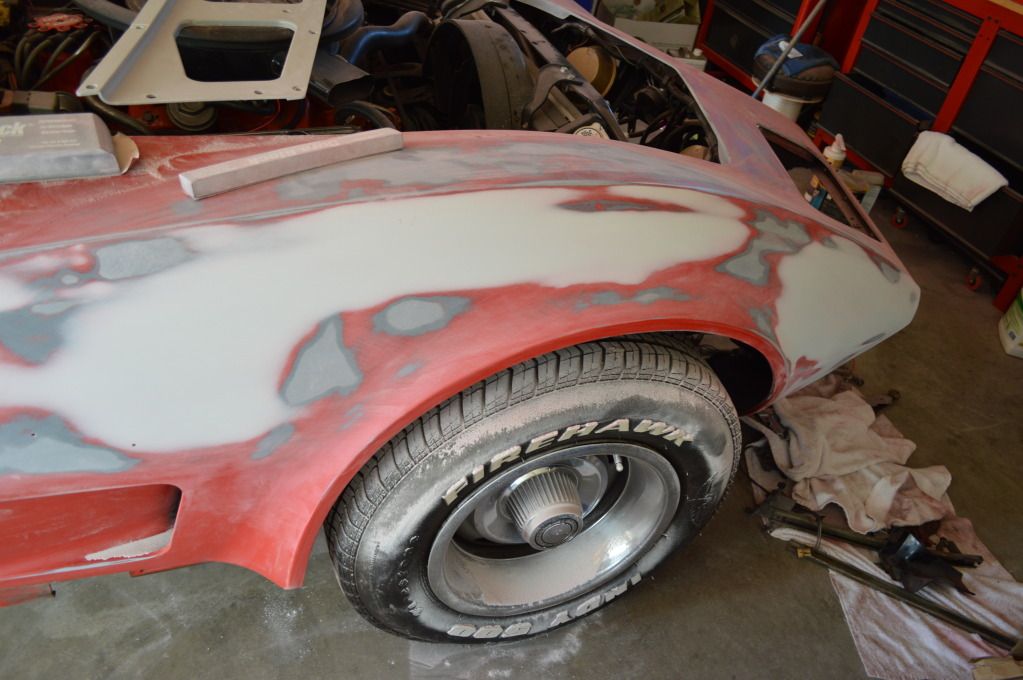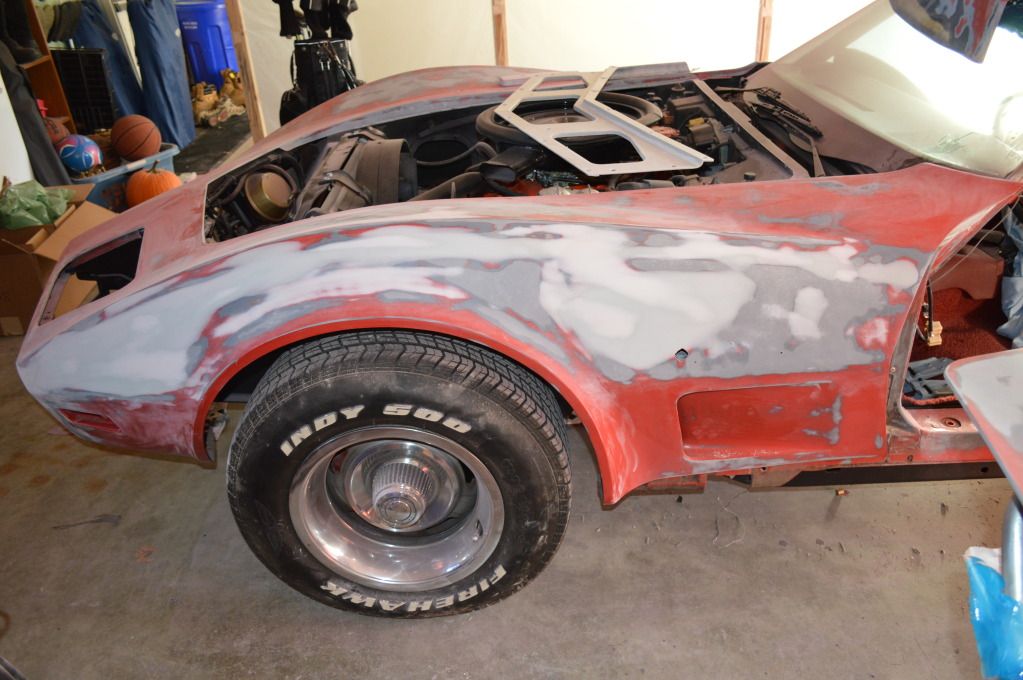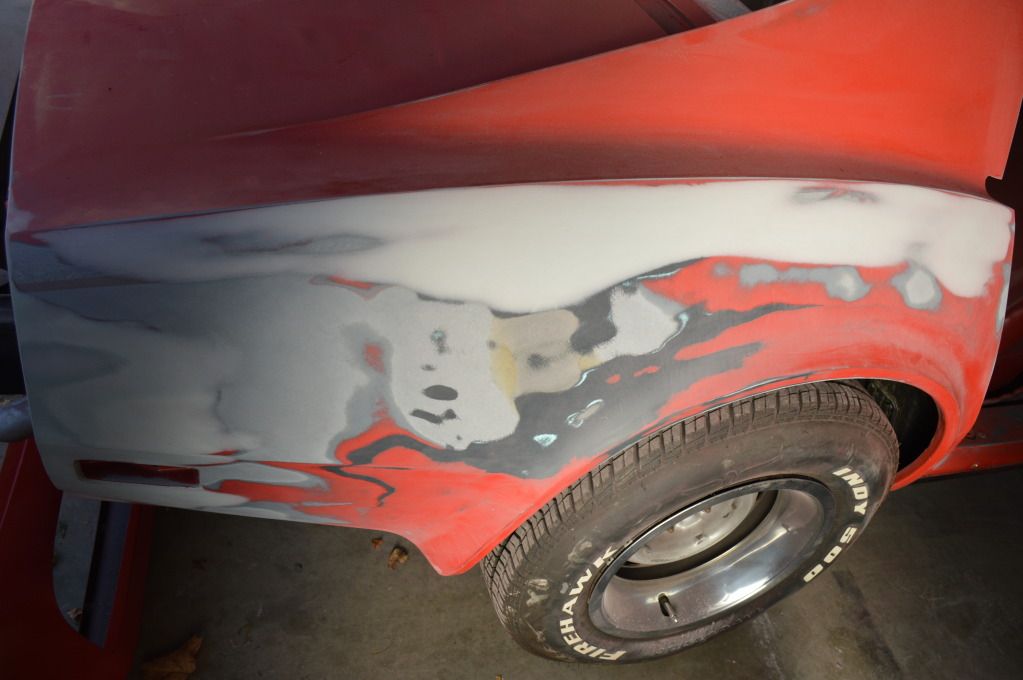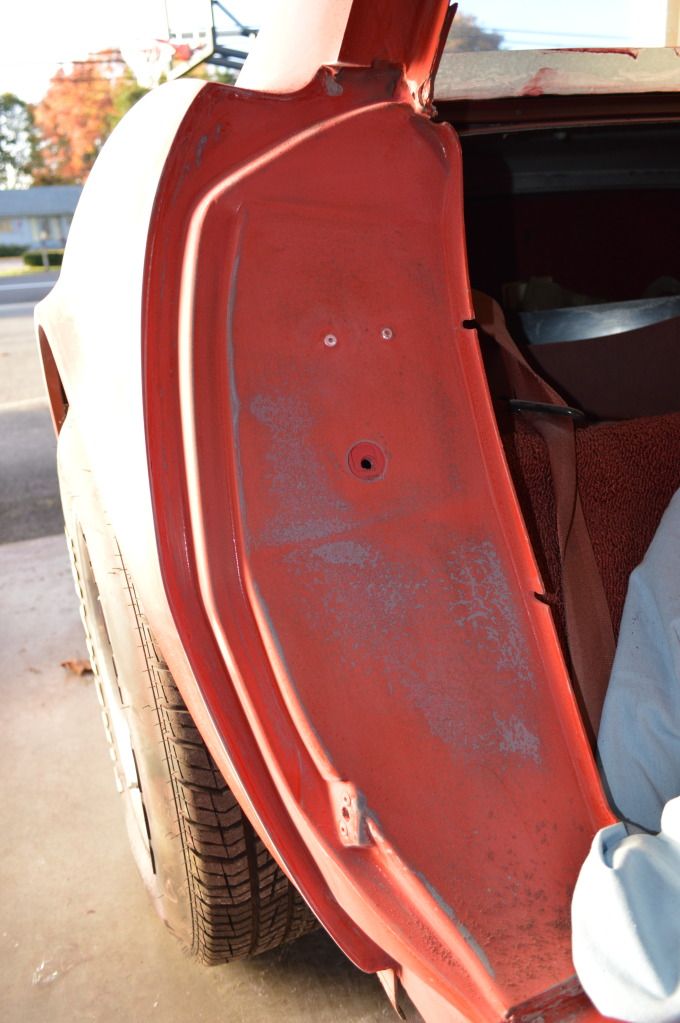 ---
Last edited by petes74; 11-05-2012 at

01:58 PM

.
Smokin 50HP Club
Join Date: Jul 2008
Location: north tonawanda, new york
Posts: 89
Not to oversimplify the answer to your question, but it's safe to put enamel over lacquer, but never lacquer over enamel. Now days there are so many types of paints available, I think if I were you I'd do a test panel before shooting the whole thing. Also, the guys at the paint store are your best bet for the correct answers.
Duane
Agent
Join Date: Mar 2007
Location: Illinois
Posts: 5,573
It looks fantastic
---
'77 coupe(sold) '86 coupe(sold)'98 vert (sold) '00 coupe( sold ) '85 coupe( sold ) '75 Vert ( Last one ? )
http://lethalvette.blogspot.com/
Super Moderator
Join Date: Jun 2009
Location: New Iberia LA
Posts: 9,048
Smokin 200HP Club
Join Date: Jul 2010
Location: East Amwell, NJ
Posts: 230
Pete, That looks awesome! Real nice work
Glad to see it all together. Now you get to enjoy it!
Smokin 200HP Club
Join Date: Apr 2011
Location: Florida
Posts: 217
congratulations
paint job
---
Thx for the compliments...

I still have tons to do...
I'll post more pics when its all done.