SmokinVette's "Pimp My Wheels" Give-A-Way Contest!
---
Hi all you SmokinVette's, it's time for another massive Give-A-Way. As many of you know, Vossen Wheels has joined SmokinVette.com Corvette forum as a Vendor.
Vossen Wheels has sponsored (3) killer sets of their new one piece VVS-087 wheels valued at $2300 for each set, for SmokinVette.com members!
So what do you say SmokinVette? You up for a contest?!
Contest Name:
"Pimp my Wheels"
How to enter:
Simple… reply to this thread with a photo of your Corvette and tell us why you should win 1 of the 3 sets of wheels that will be given away! That's it! If you have multiple Corvettes you may enter one post for each Corvette.
Rules:
The Corvette posted MUST be your Corvette. This contest will run for 30 days and end February 12, 2010. There will be 1 week for judging and winners will be announced on February 19th, 2010. The 3 people with the best stories on why they should win a set of wheels will win this event! It's that simple!
Winners will have to have the wheels on their car for at least 6 months, but look at these wheels why not have them on longer!
*There are 3 different finishes to these wheels, so there will be a winner for each wheel finish*
Wheel Specs:
F: 19x9.5 – 27 lbs.
R: 20x11 – 29 lbs.
Offset:
19x9.5 - +58
20x11 - +75
MSRP: $2300 / Set
What do the wheels look like?:
Matte Silver w/ Stainless Lip
Matte Black Center w/ Gloss Black Lip and Machined Pinstripe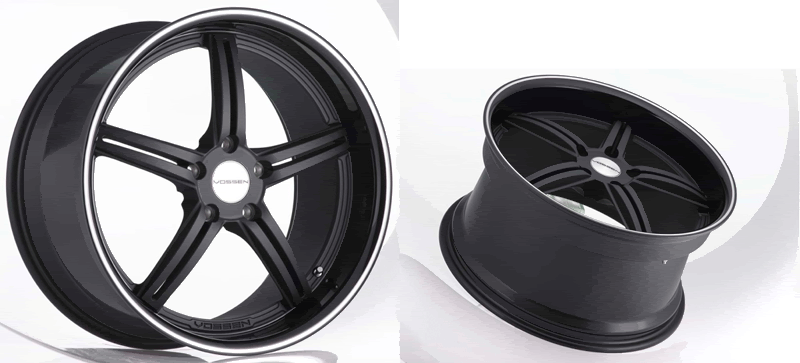 Matte Black Machined Face w/ Stainless Lip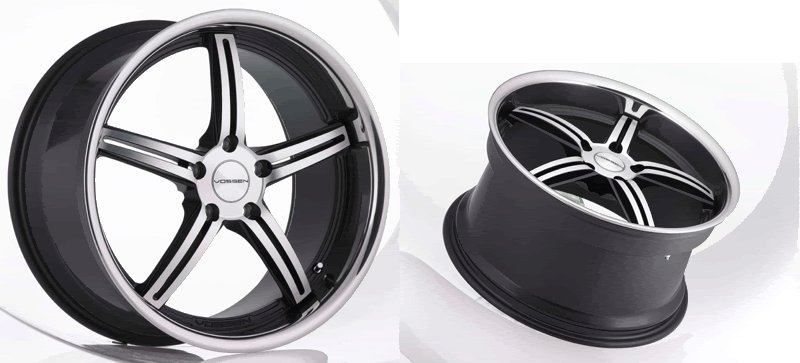 ---
Last edited by smokinvette; 01-13-2010 at

09:56 AM

.
Smokin 4000HP World Challenge
Join Date: Apr 2008
Location: Colorado
Posts: 4,713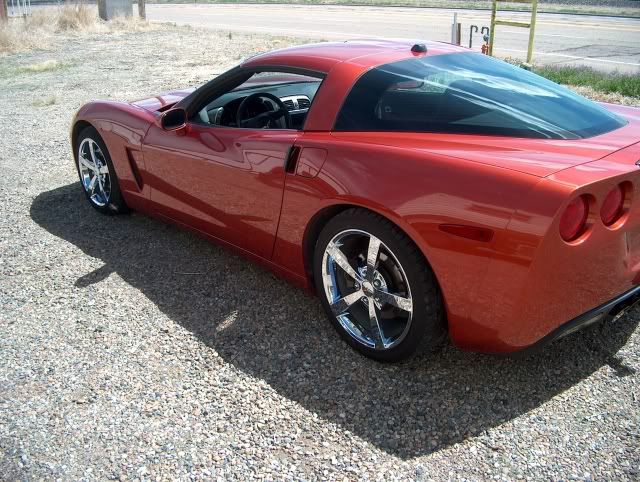 So I can prepare to go to the Corvette bash and look better than Waybacks ugly wheels and rub it in for the whole weekend.
:smili elol5:
Straight up !!
---
TROUBLE MAKER
2008 Chrome Gumbys
Corsa Extremes
F55
White Smokin Hoodie
---
Last edited by gerry miller; 02-09-2010 at

09:23 AM

.
Agent
Join Date: Jun 2008
Location: Sunset, TEXAS
Posts: 15,616
Because my wheels are stock & I think a C5 would look better with some after market wheels like Matte Black Machined Face w/ StainlessLip would look kick A$$ on my C5.And besides that I couldn't afford them at that price $2300.00 .Now if I was to win them I could get the tires .But if I don't win I would still be happy for the winner
.............
---
.
---
Last edited by Blackhorse Zo6; 01-12-2010 at

12:08 AM

.
Smokin 1000HP Twin Turbo Club
Join Date: Apr 2007
Location: Foothills of N Georgia
Posts: 1,289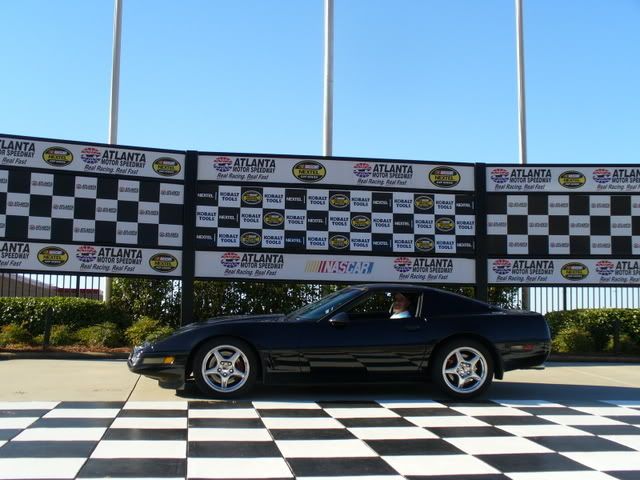 Because my Vette would really like to get a nice present to start off the new decade.
Smokin Member
Join Date: Mar 2008
Location: Chicago
Posts: 16
[IMG]
[/IMG][IMG]
[/IMG]
[IMG]
[/IMG]
Because my Supercharged Beast should have Supercharged Rims its that simple (in black of course)
---
Last edited by Speedydog5; 02-09-2010 at

10:01 AM

.
Smokin 1000HP Twin Turbo Club
Join Date: Jun 2009
Location: Florence, KY
Posts: 1,171
Those wheels would definitely look a lot better than the stock ones I have on the car now. I have saved for years for this project and due to unforeseen problems I spent so much extra money on the interior/engine/trans/differential that I used the money I had set aside for paint and wheels. Thanks for the opportunity and it is the contests like this that make this the best corvette site on the internet.
---
John - Florence, KY
'84 Vette
383 - Accel DFI Gen7+ - Comp Cams 292XFI HR - Built 700r4 - Custom
HUD
---
Last edited by jrd326; 01-12-2010 at

03:22 PM

.
Smokin 2000HP Road Racer
Join Date: Aug 2009
Location: Fort Bragg
Posts: 2,068
good luck you guys. I hope to be able to get on the internet while I'm deployed to see who wins. I would enter my Vette, but I may get rid of the 99 for a Zo6 when I get back. I think I'll be able to do more with that than my 99 C5. (performance wise) Anyway, that's my 10 cents. Good luck.
---
Hard times don't last, but hard men do.
Smokin Member
Join Date: Dec 2009
Location: Rochester NY
Posts: 19
I believe I should win a set of these wheels because I have NEVER had a hand out in my life. I would be extremely grateful and proud to show off a nice set of wheels like these. I am also very involved with Corvettes and the community, as the shop I work for strictly works on Corvettes, so the exposure might generate future sales for Vossen Wheels!
Smokin 500HP Club
Join Date: Dec 2009
Location: Moore, Oklahoma
Posts: 523
Well I made a stupid deal with my wife before I got the vette. I told her I wouldn't spend any money on the Corvette until I finished paying off her car($10,000.00 left) that a good 2 years. The only way I have "bought" any parts for this is through gift cards. Looking back this was a stupid deal and sense I told my wife one thing I have to stand by what I said.
I have only had the Vette for a couple months. I plan on buying or at least cleaning up the break calipers and painting them with my birthday money gift cards (which is 2/22 ) I love to look at the brake calipers through the wheels. Plus it's better because it helps keep the brakes cooler, which reduces brake fade.
FYI I know it's not a real good pic my wheels but there are no holes in it at all.
What a great way to
1) Give me a b-day present ;-) LOL
2) Me keep my word to my wife
3) Keep me motivate and restoring. With out thinking about the big gap between My bday and Christmas. LOL
4) Bring some cool new style to an old classic
5) I could sell my old rims and use that money to buy other stuff for the vette!!! (if it's ok with the wife)
I would also be happy to put an advertizment sticker on my window as I plan to do a lot of cruises and car shows.
Thanks for the consideration!!!
Need your help with getting this. I think we have all made stupid deals in the past with our wife/girlfriend....what ever. Help bail me out LOL and keep the wave!!!
p.s. This was pics the day I picked it up from the guy. This is my first and only vette. I don't want y'all thinking I have 3 vettes. ( which would be really cool)
---
Last edited by 2_Late_I_Won; 01-12-2010 at

10:54 AM

.
Smokin 50HP Club
Join Date: Sep 2008
Location: Avon, Connecticut
Posts: 70
What a cool contest, I'll need to get some photos taken! Thank you