new corvette tattoo
---
Heres the newest part to my "Corvette arm".
one more visit and it will be done!!! Heres a few pics. newest one first!!
The corvette logo was done a few years ago and isnt the best. I added the rest to kinda take away from the logo. Makes it look a lot better!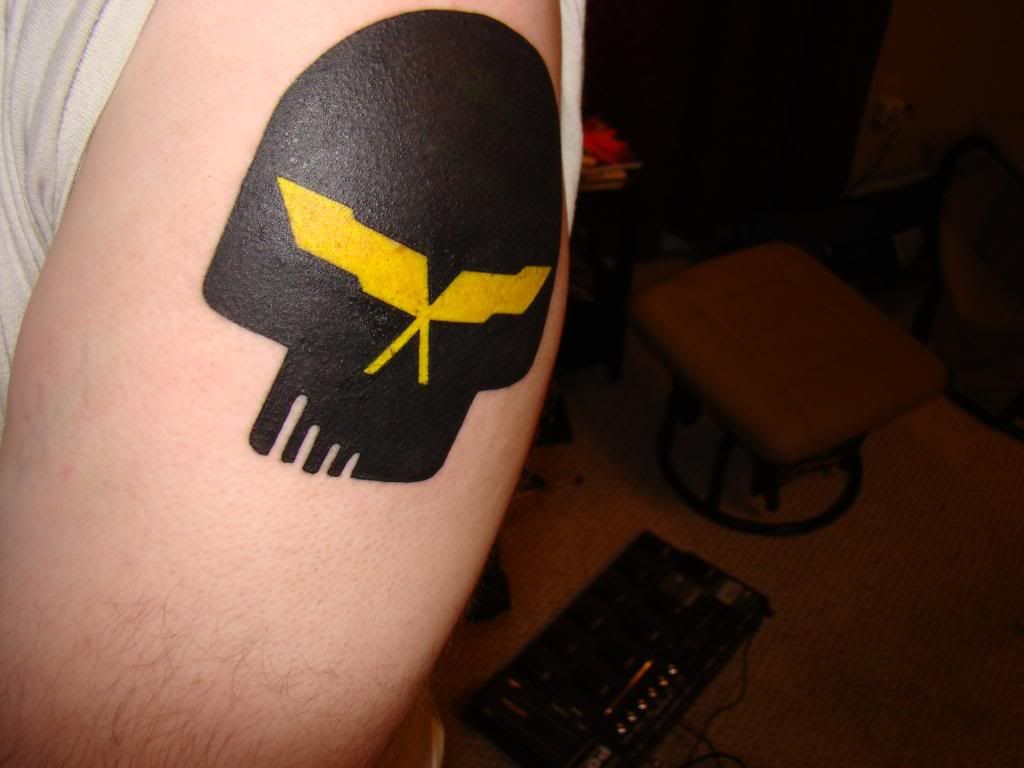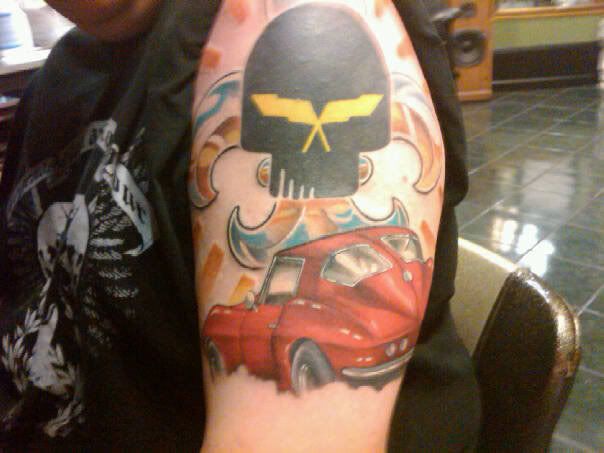 ---
Last edited by matt3310; 11-05-2009 at

08:01 PM

.
Smokin 1000HP Twin Turbo Club
Join Date: Jul 2009
Location: Austin, Texas
Posts: 1,060
nice haha..glad I'm not the only one that thought of putting a corvette tatoo on me. but for now it's just a thought
Smokin 5000HP+ Posting Maniac
Join Date: Aug 2008
Location: Area 51, MA
Posts: 5,461
Here is one a friend of mine has. A little Corvette history.
---
__________________________________________________ _______________________
My Heroes Wear Combat Boots
If feel you can not stand behind our troops, please feel free to stand In Front Of Them!!!!!
http://www.iraqwarheroes.com/
Smokin Vendor
Join Date: Jun 2009
Posts: 848
I too want to get a vette tatoo, can't decide on where though...
---
(OO CORVETTE OO)
(___|EVILZ06|___)
Agent
Join Date: Mar 2009
Location: New York
Posts: 3,968
Got my first this past year, only one I have. got the C4 logo on my shoulder/back. The guys did a nice job on it. I'll have to get a pic and post it......
very cool tattoo by the way...
---
Yeah its a 84 thats HSR EQUIPPED BABY!
AND RED APPROVED
388 Roller, custom grind cam, HSR, True dual exhaust,Borla and much more
In Loving memory of my first son Brandon Harley. 5/18/09- If only I could have seen him open his eyes.
May he rest in peace, in our hearts and never forgotten