Double Din touch screen installed
---
Been wanting to do this for a while. problem most double din touch screen stereos are too deep fo the console. so recently aftermarket companies have been coming out with double din stereos that do not have cd/dvd players. Mainly because people are downloading more songs than buying cds. so they are very shallow and can fit in the console.
So I bought a cheap 7" touchscreen stereo with bluetooth, radio,backup camera. so a basic model. They do have units with GPS but i am going to wait to purchase a better name brand like sony or pioneer when they come out with a version of there own.
My idea is to mount 3 gauges where the factory stereo was. I chose autometer phantom gauges. fuel level,temp,and oil pressure.So i will be losing the clock and the voltmeter. I also will be losing the seatbelt and headlamp indicator lights.
I started by making a gauge mount from abs plastic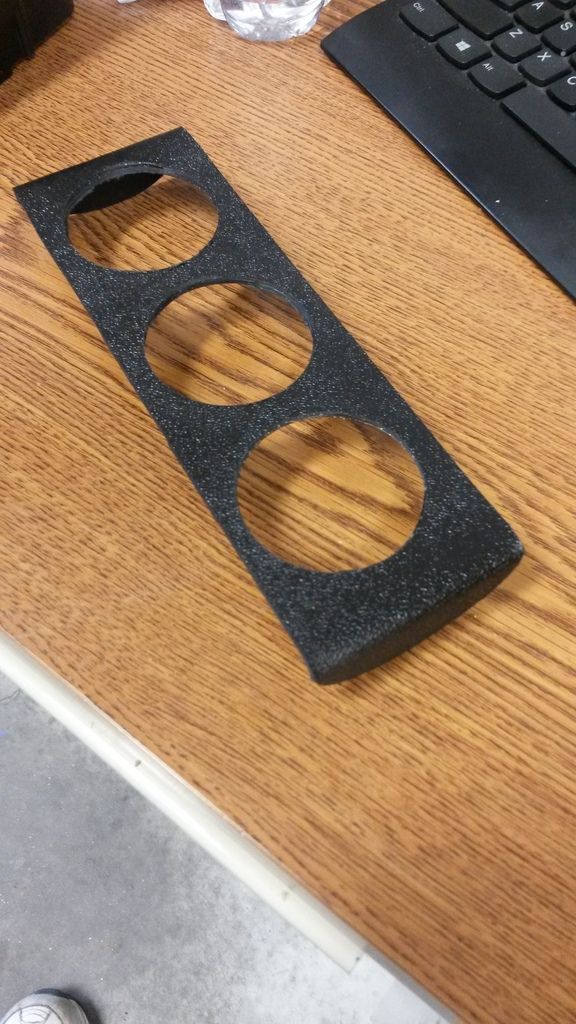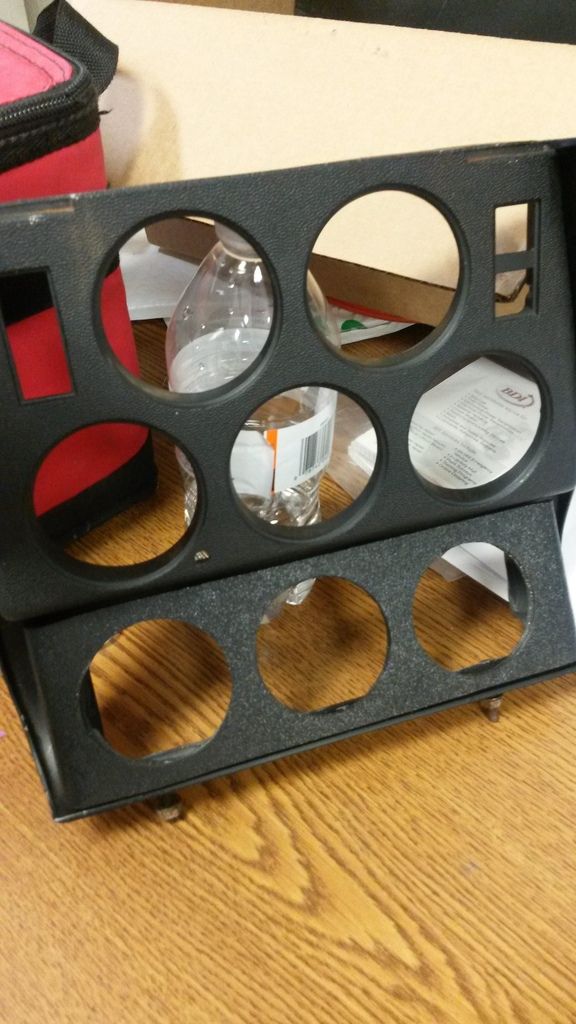 Then I cut a piece of abs plastic to cover the old gauge area
then I cut out the gauge area for the touch screen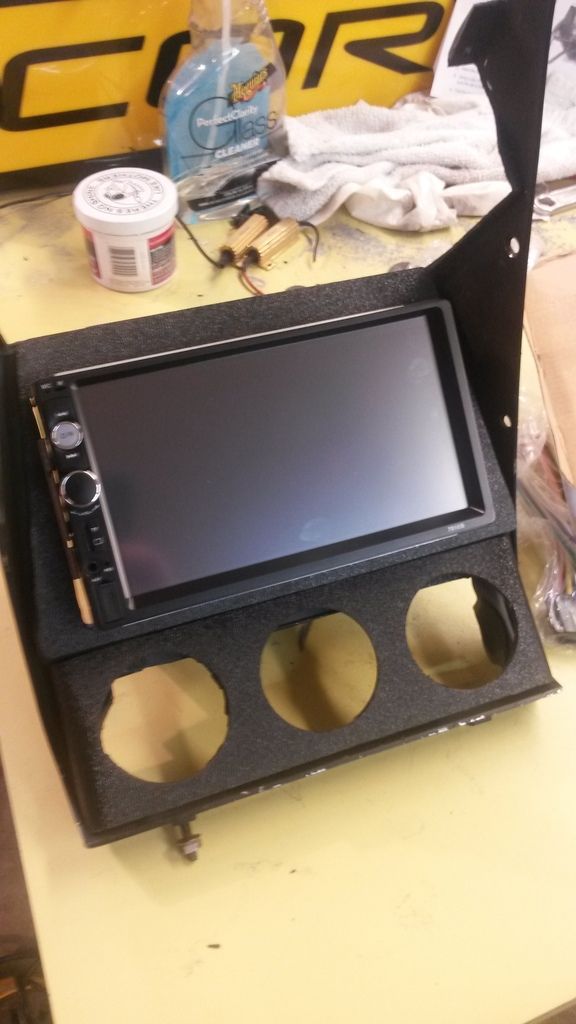 Next wiring up the new gauges
the finished product. I still have to make a piece of finish trim to go around the stereo mount. The stereo actually didn't come with one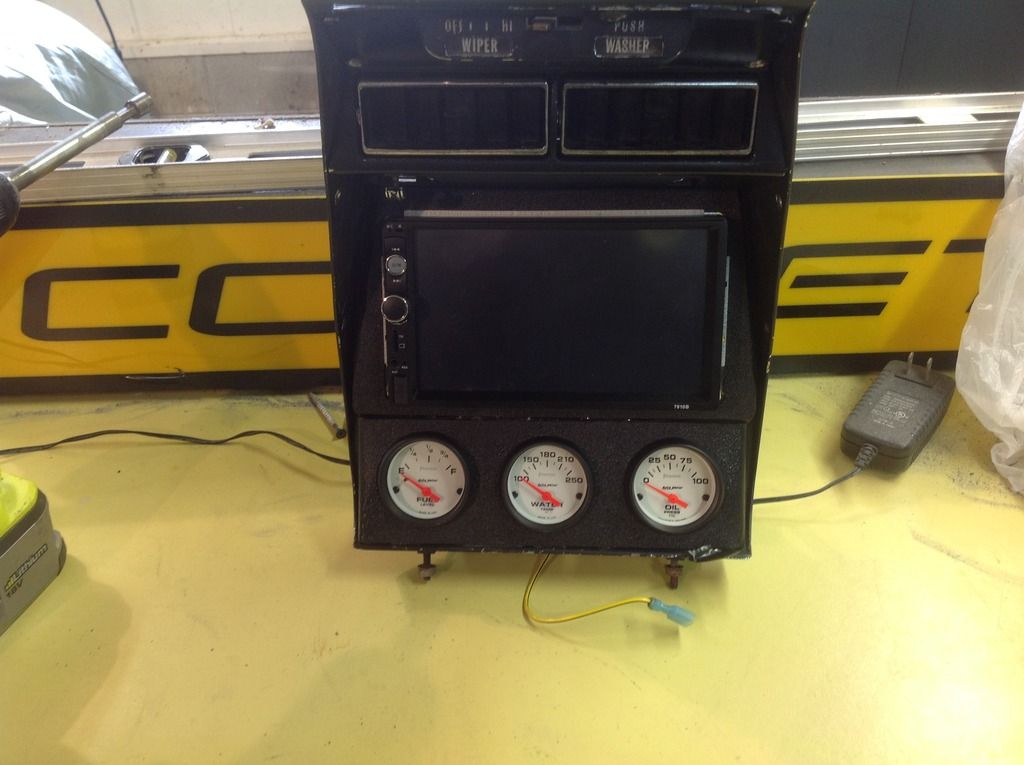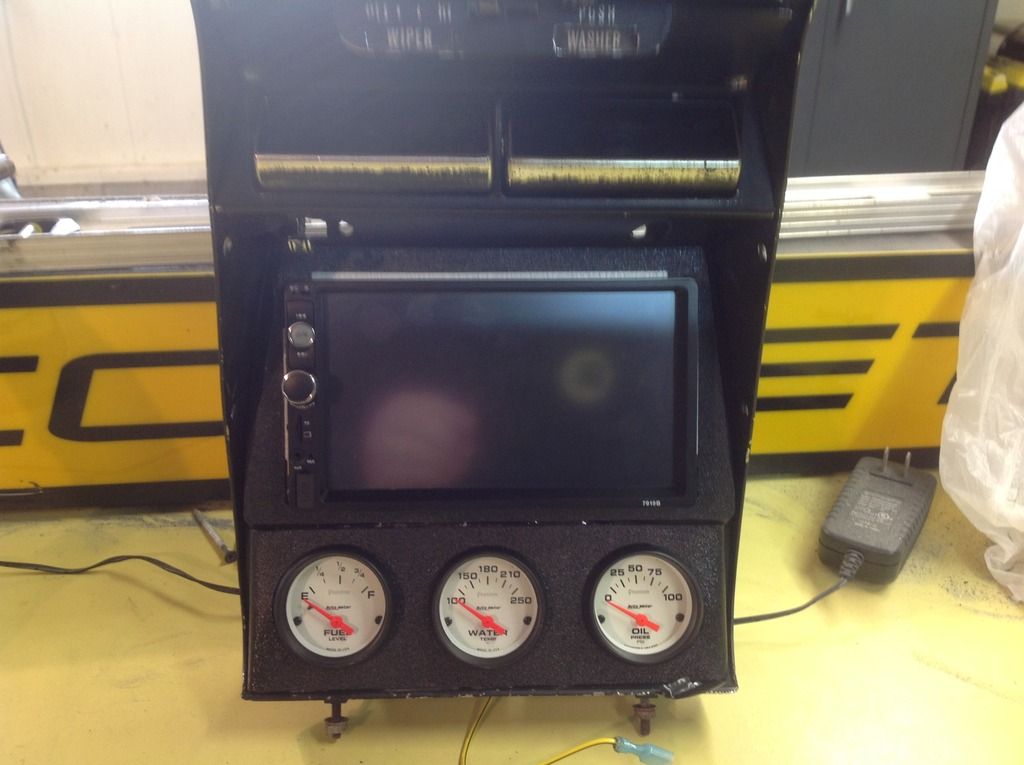 ---
'77 coupe(sold) '86 coupe(sold)'98 vert (sold) '00 coupe( sold ) '85 coupe( sold ) '75 Vert ( Last one ? )
http://lethalvette.blogspot.com/
Agent
Join Date: Mar 2007
Location: Illinois
Posts: 5,547
---
'77 coupe(sold) '86 coupe(sold)'98 vert (sold) '00 coupe( sold ) '85 coupe( sold ) '75 Vert ( Last one ? )
http://lethalvette.blogspot.com/