Finally an Escort Radar Mount for all Corvette's
---
Finally an Escort Mounting solution for all Corvette's....
Are tired of dealing with the cheap suction cup mounts that come with the Escort radar detectors? Do not be limited on where you can mount your radar detector. There is no doubt that Escort makes the best radar detectors on the market, but the mounts that come with your new radar detector are just flat second rate. Checkout SCP's super suction
Escort radar detector mount
. It has an industrial grade suction cup that is rated to hold up to 20 lbs. Once attached, it will NOT come down, EVER....unless you release the suction cup with the handy release lever. You can also adjust the angle of you radar detector with our ratcheting hinge so that the mount can accommodate ANY truck or auto windshield. Our Escort mount also has the cut slots on the mount so that your Escort radar detector will click into place and will not come off of the mount unless you release it with the button on top of your detector.
If you purchase your
Escort Radar Detector
from us, we will give you the
SCP Suction Mount
or the
Corvette C6 Visor Mount
and an 8" or 12"
Invisi-Cord
for free....All with FREE shipping in the lower 48 states.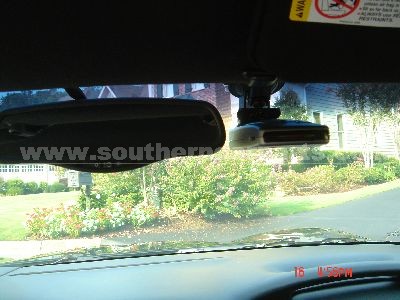 You can order your Escort Radar Detectors below and choose you free mounting solution and Invisi Cord when ordering.
Escort 9500i Radar Detector
Escort 8500 x50 Radar Detector
Escort 9500ix Radar Detector
(pre order now for Oct Delivery)
Smokin 200HP Club
Join Date: Jun 2008
Location: Santa Barbara
Posts: 295
Looks nice, I will have to check our local laws surrounding radar detectors, can't afford any new tickets!
Smokin 100HP Club
Join Date: May 2008
Location: Wisconsin
Posts: 189
---
Will the C6 visor mount work with the C5?