Parting out a 1976 Corvette. Complete Car Minus Engine and Trans
---
I am parting out a 1976 Corvette Coupe auto ac car, orange with tan interior, complete car less motor and transmission. See the list of parts and prices below. The car was bought to use for parts for my 73.
Feel free to post up or send me a PM.
I take pay-pal, money order or cashierís check.
Buyer pays Actual shipping; Prices listed do not include shipping.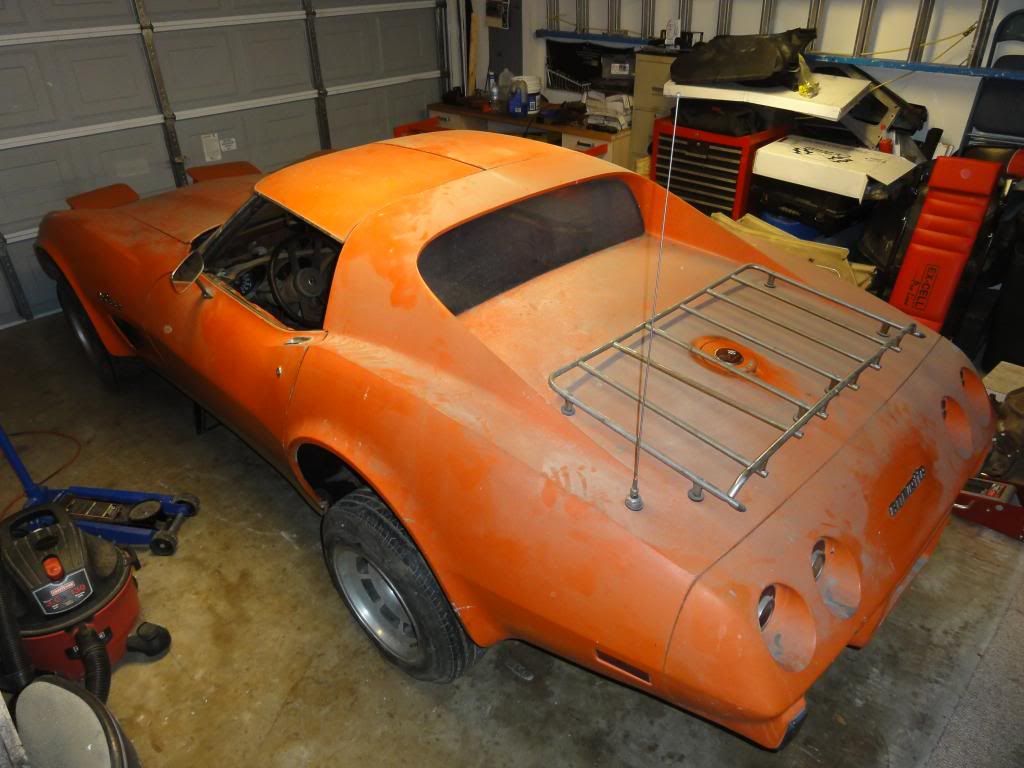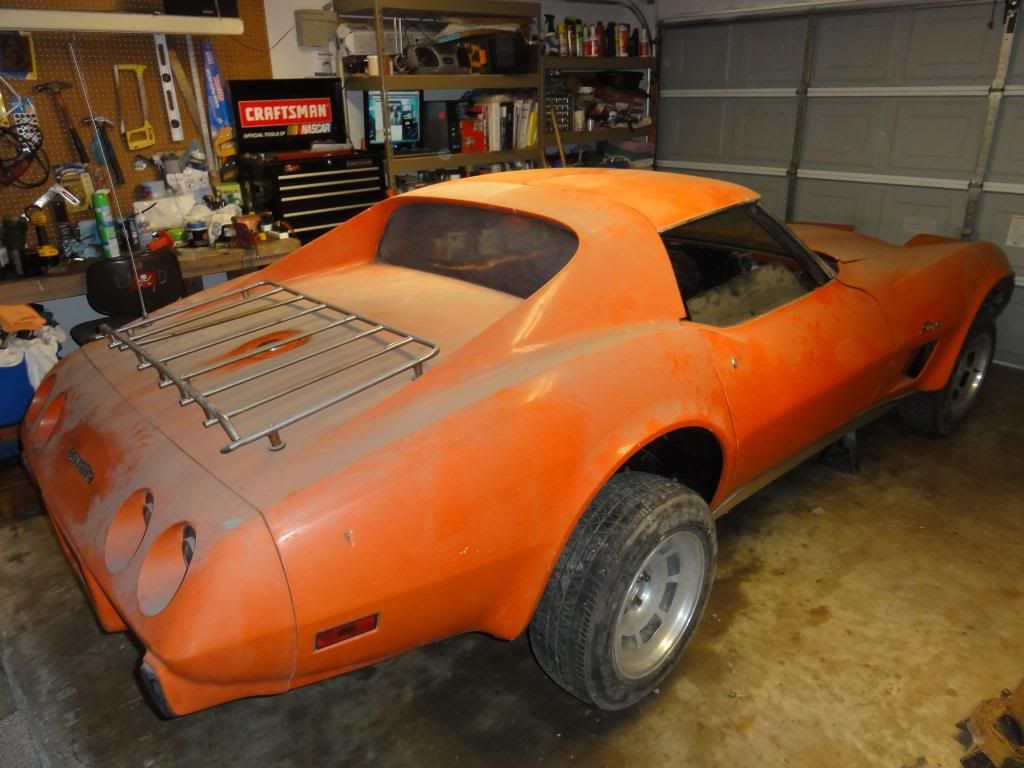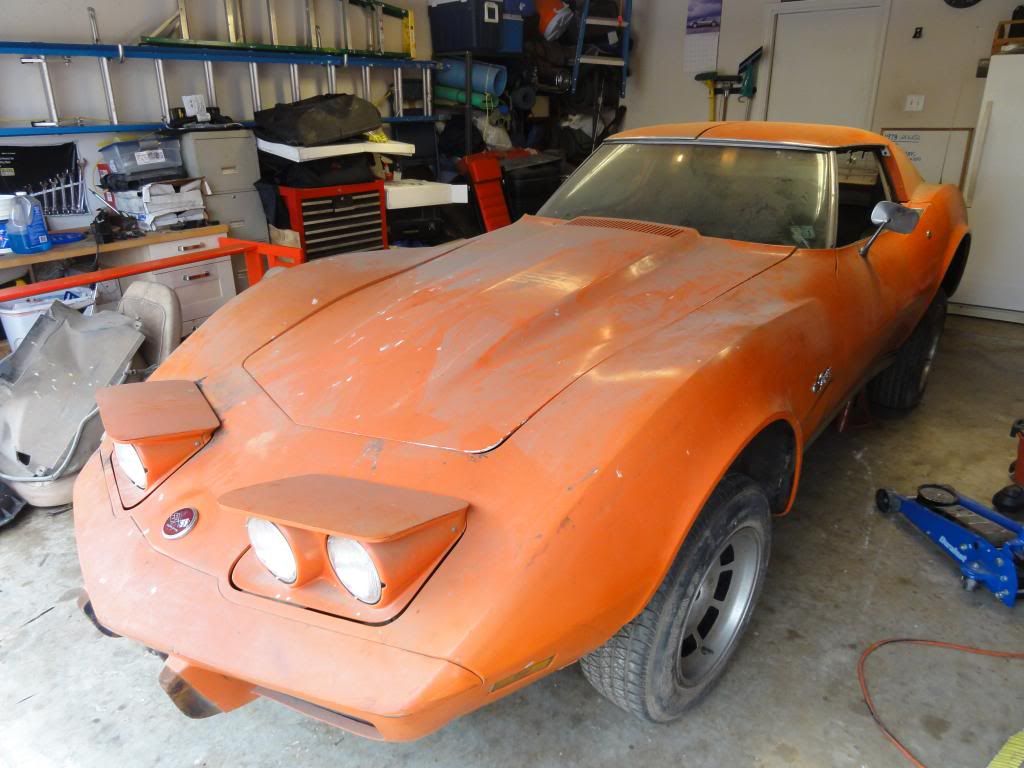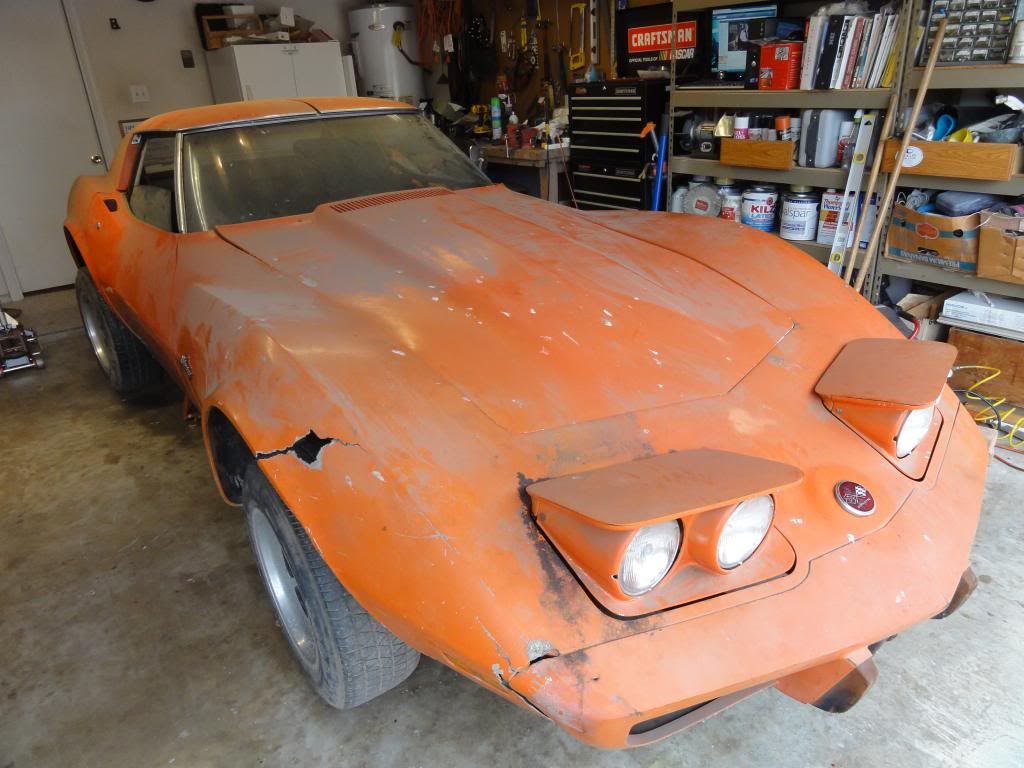 Frame $500 Rust free, Texas Car, Straight, no problems
Headlight Assemblies (Pair) $300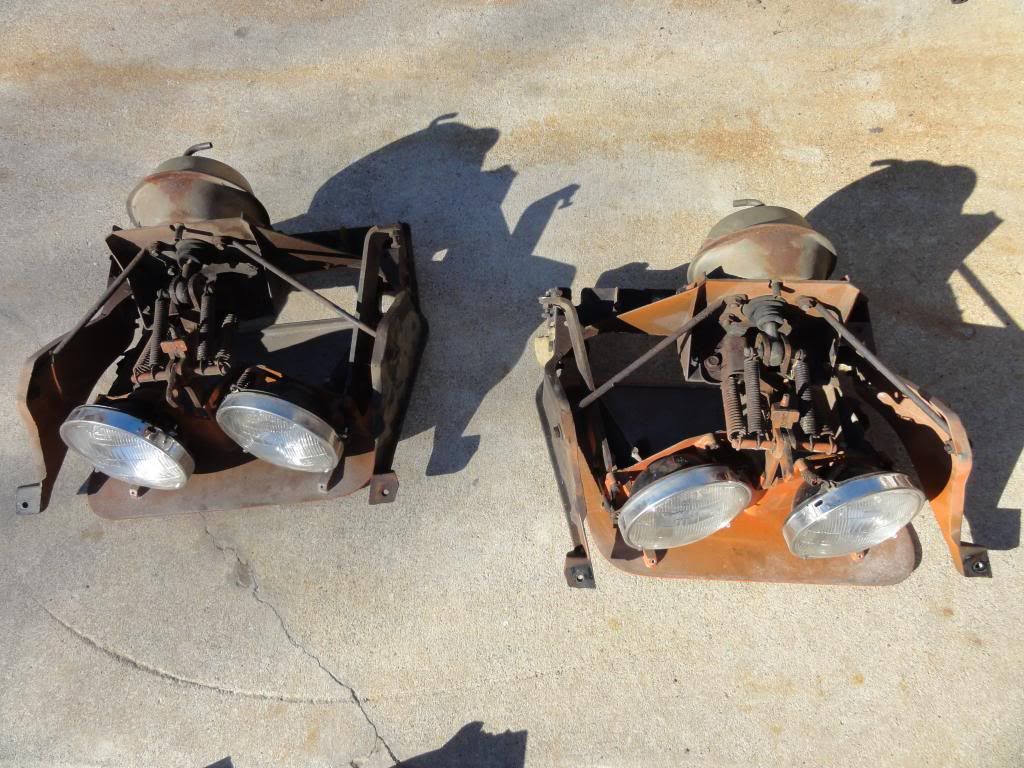 Headlight Bezels (PAIR) $40
Headlight relays (EACH) $10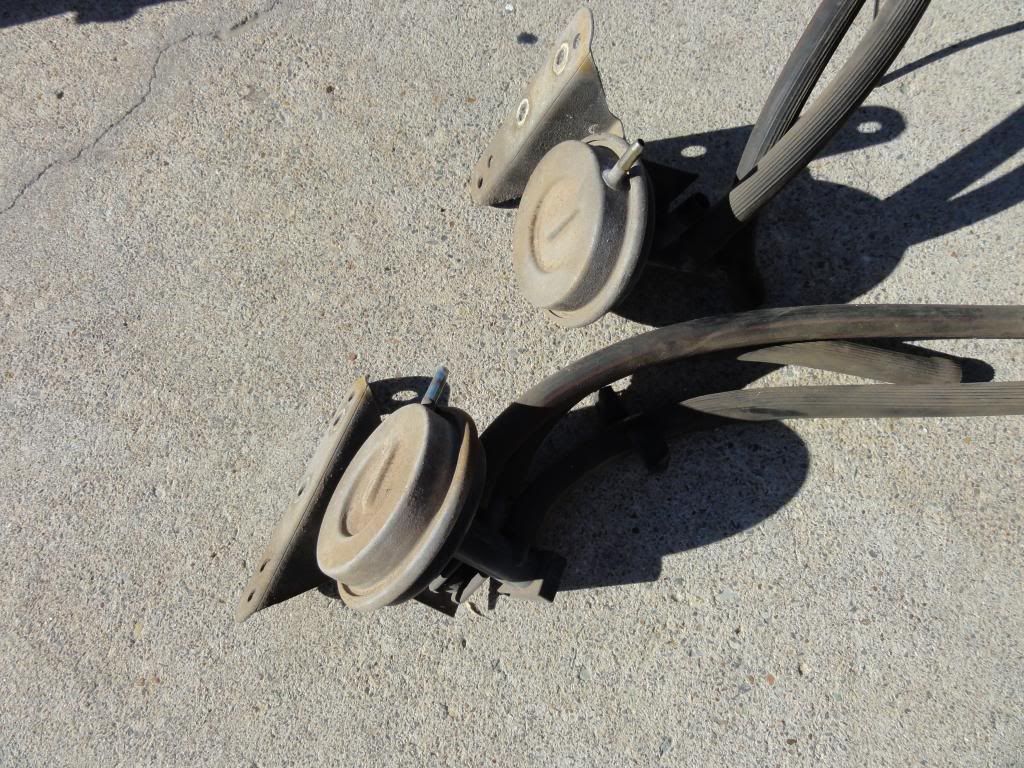 Front Clip $400 (Needs repair but easy fix)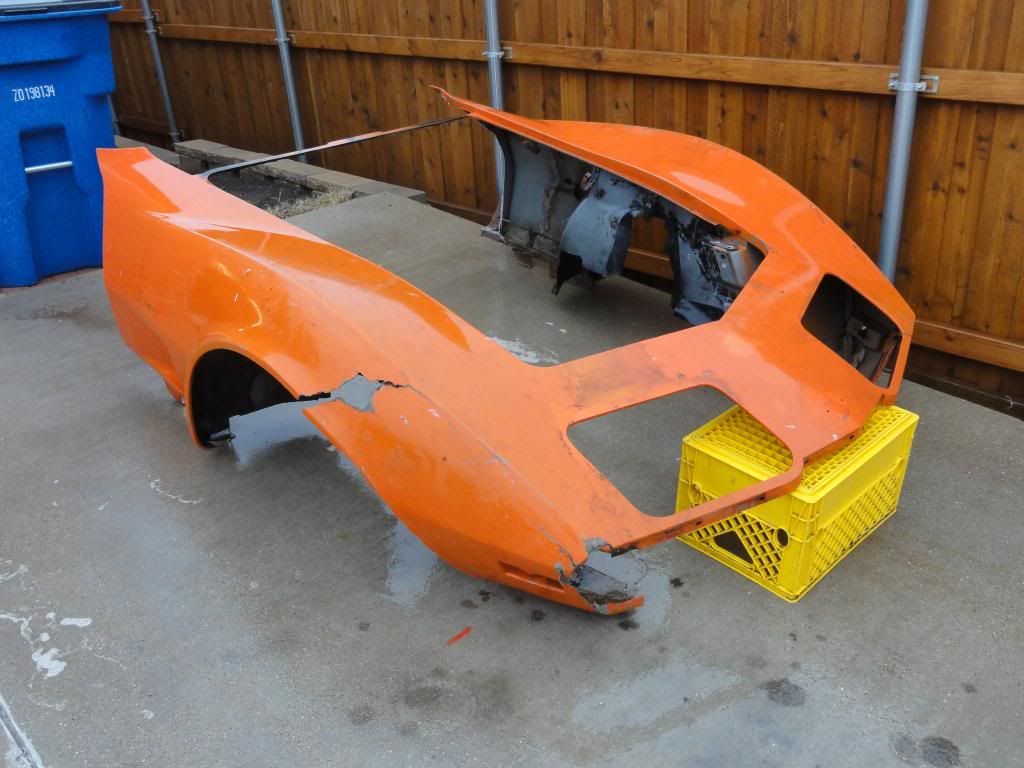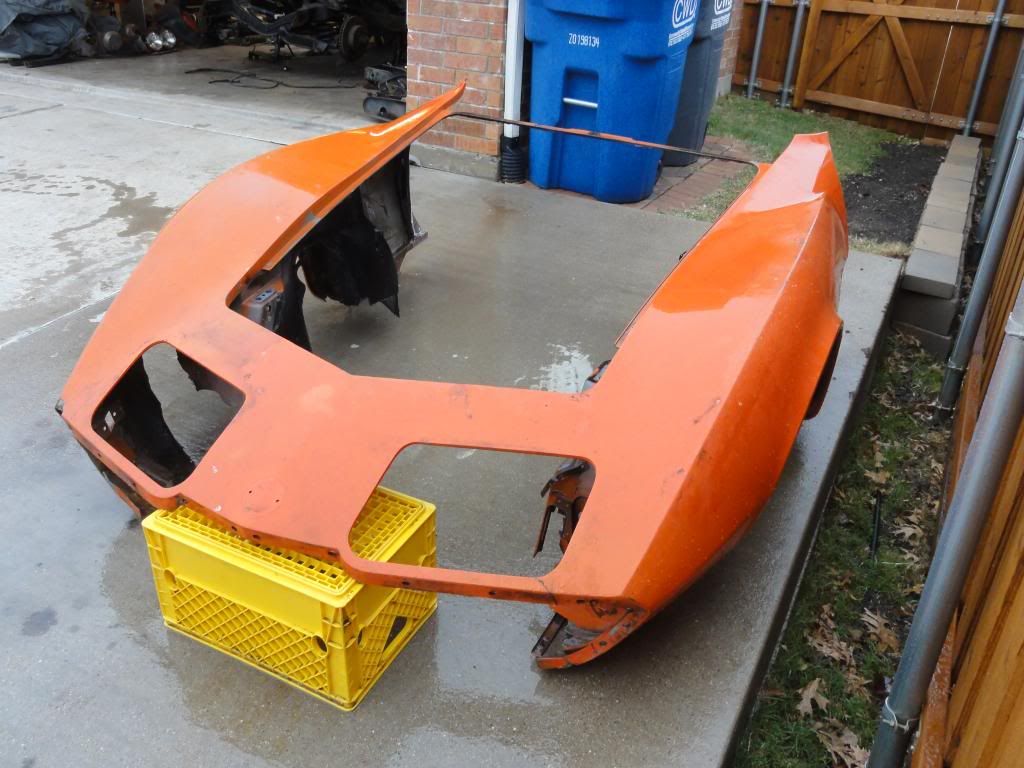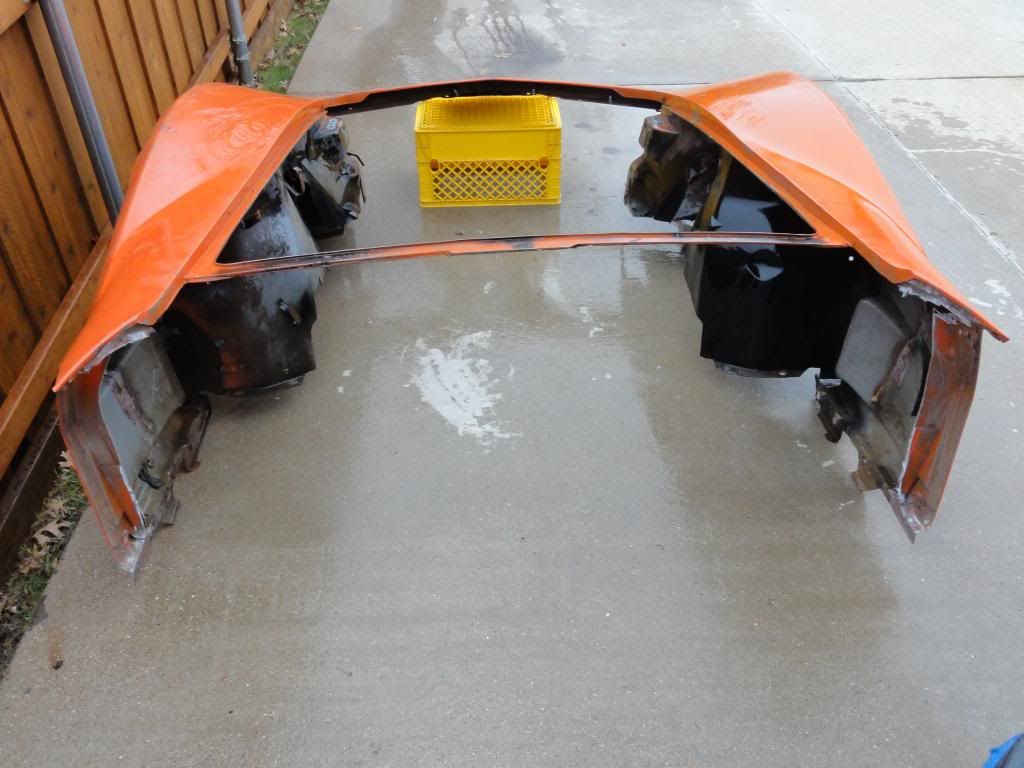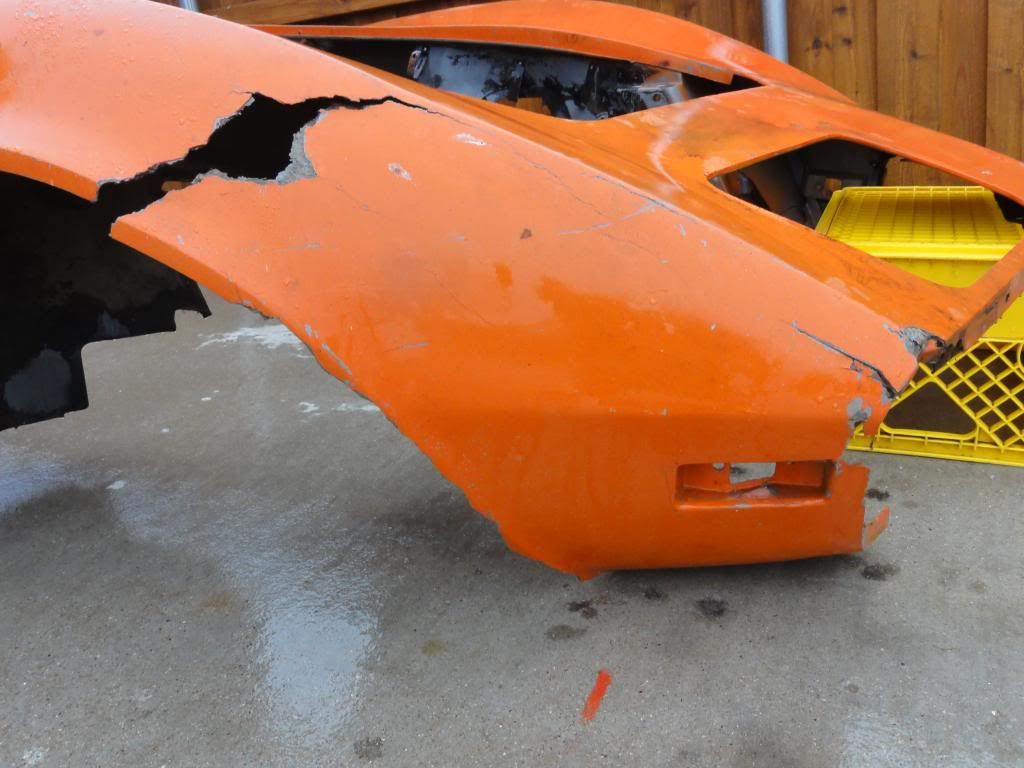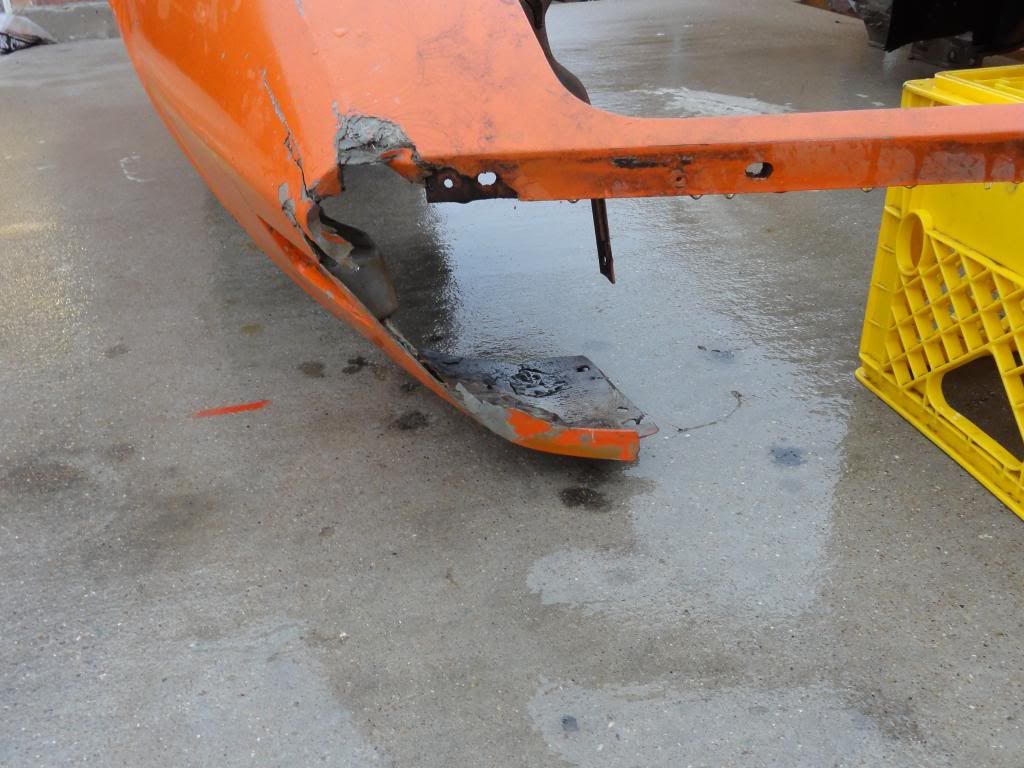 Front End Wiring Harness (Comes with pigtails for the headlight door sensors) $55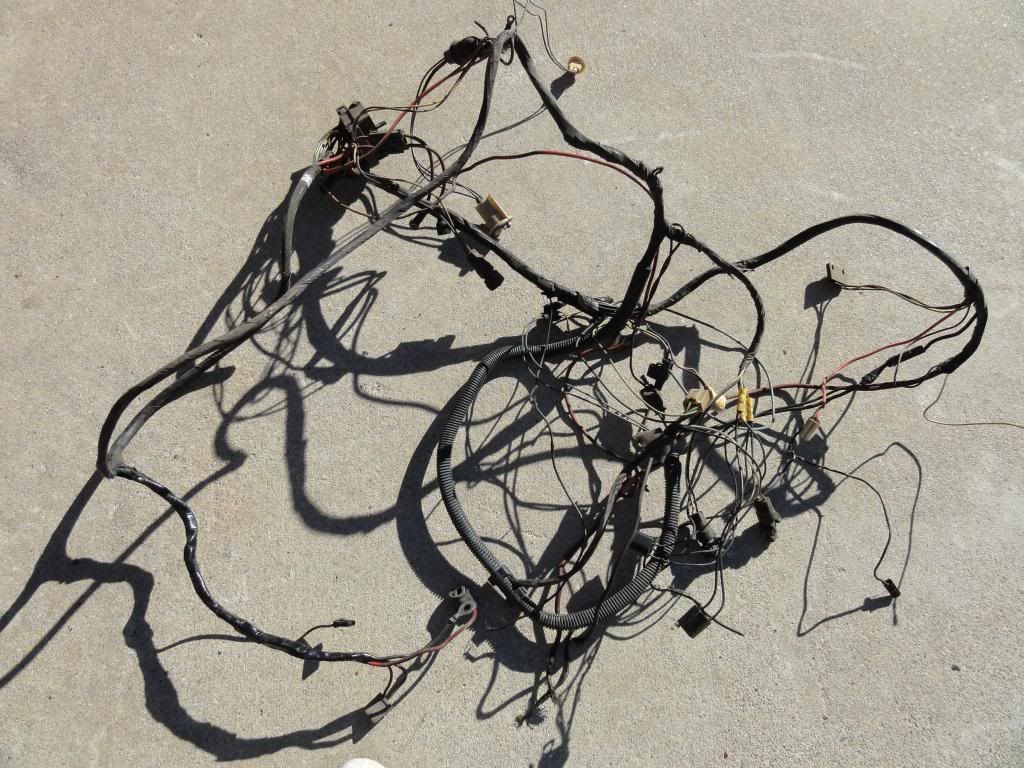 Front Grills (Pair) $125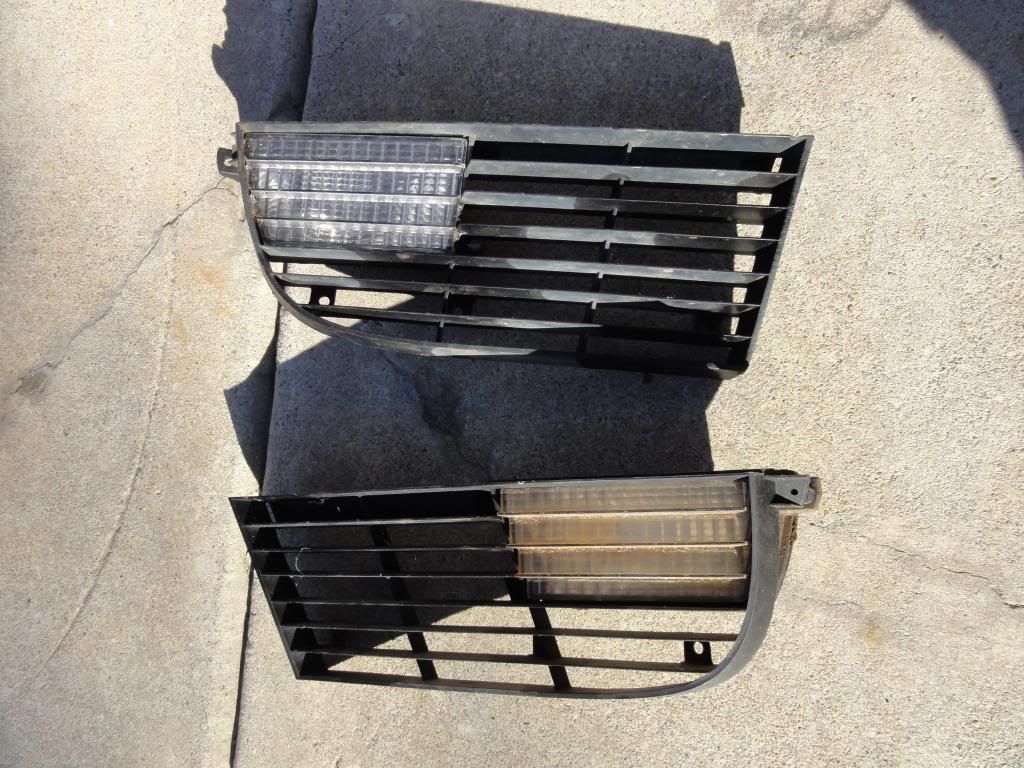 Front Grill Supports (Set) $25 Radiator Support Bar $10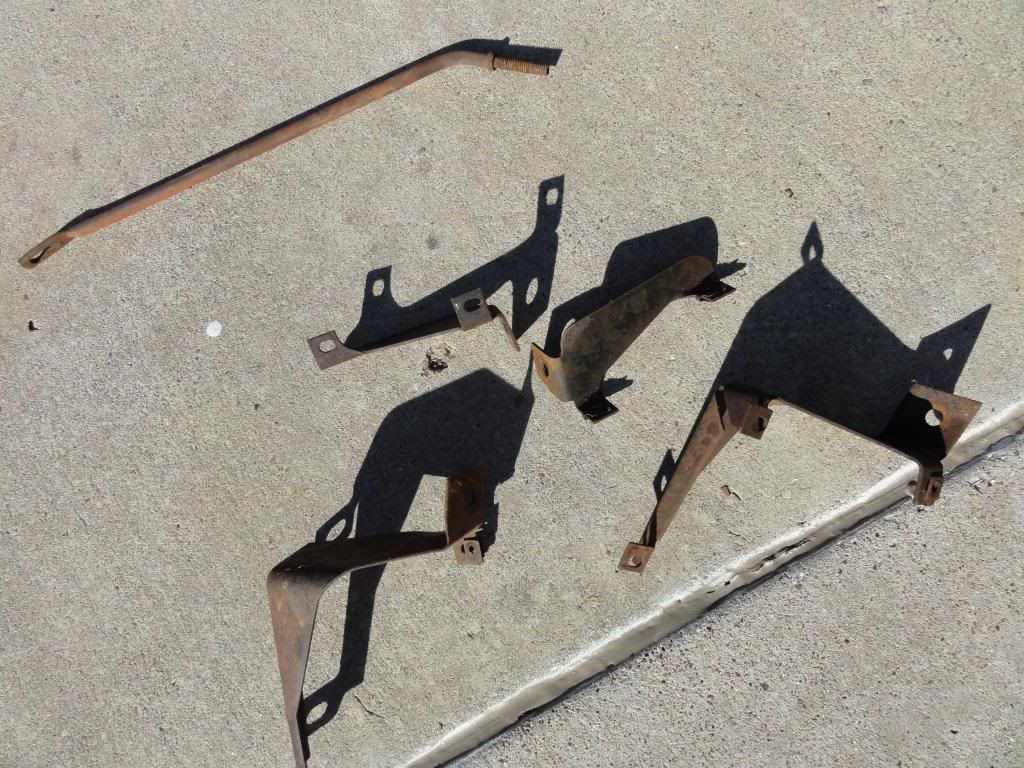 Stingray Emblems (Pair) SOLD Sunburst Emblem Back $30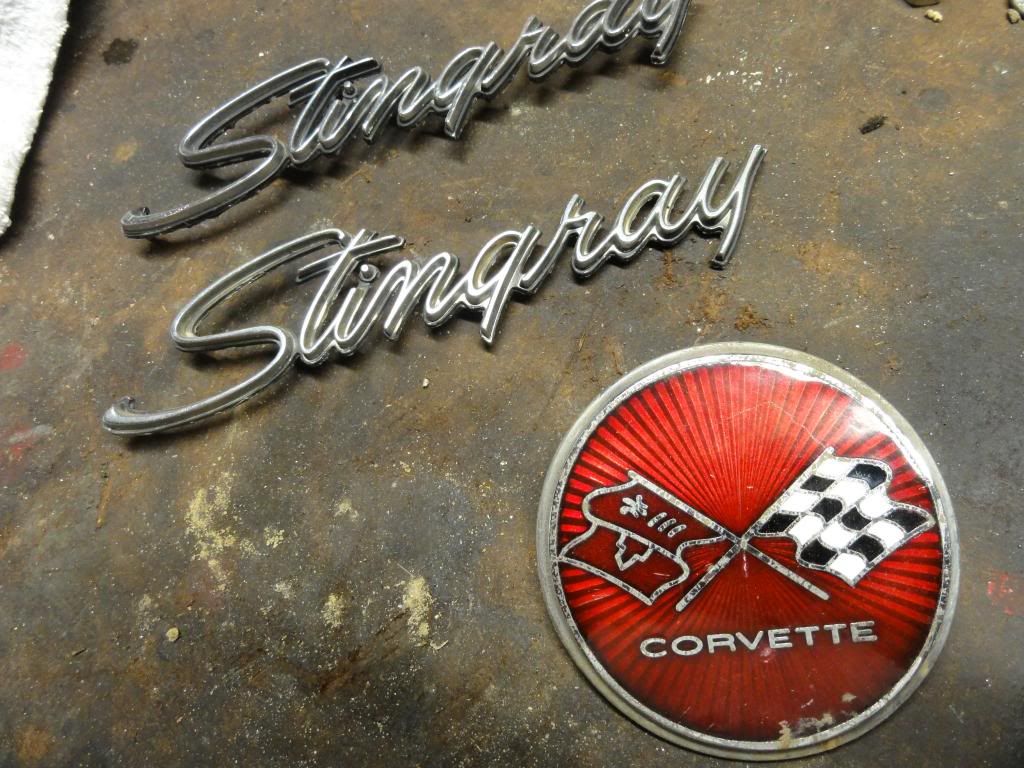 Inner Fender Access Panels (EACH) $25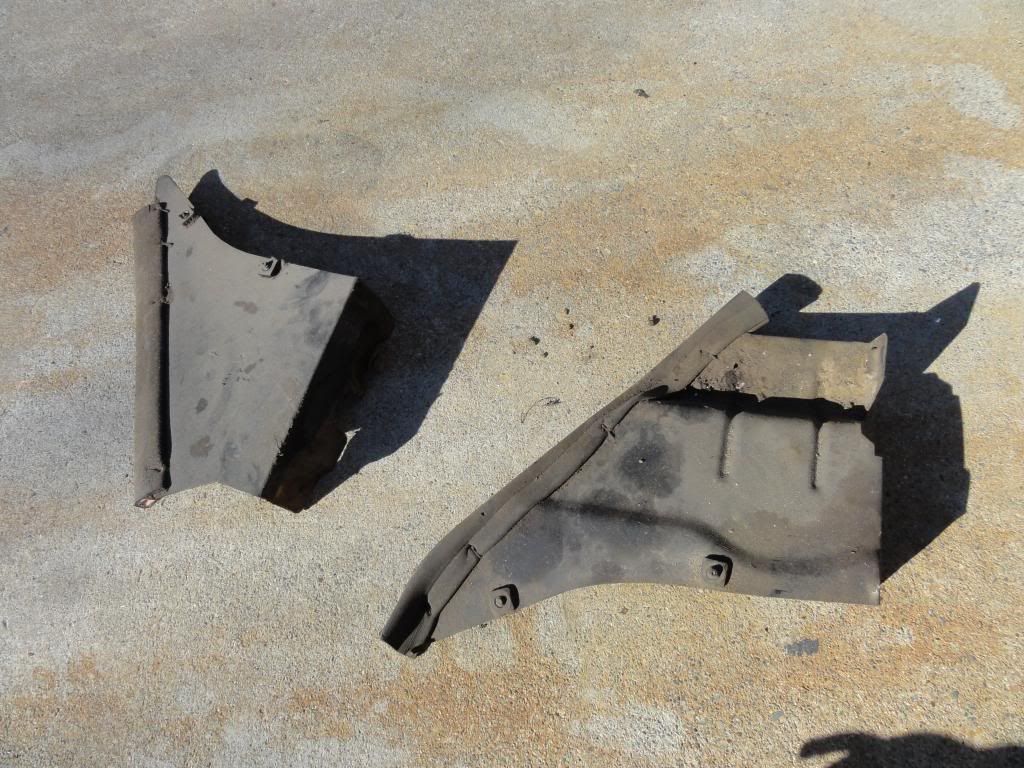 Calipers (Fronts Only) $50 Trailing Arm (Bare) $50 Bearing Support $30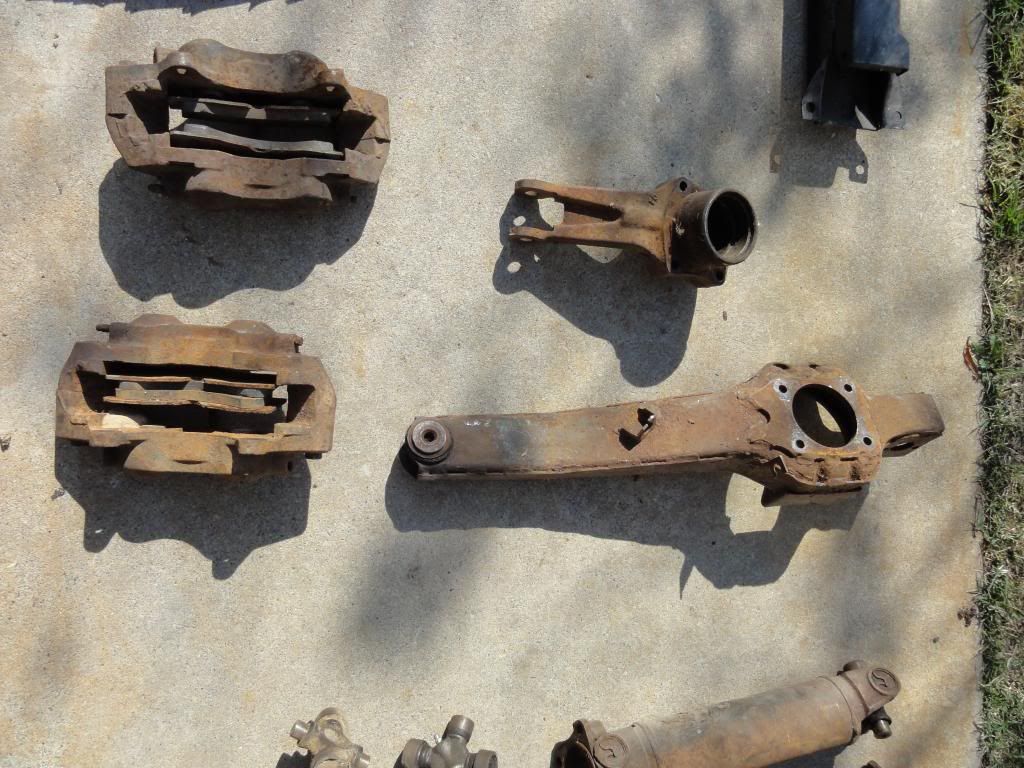 Sunburst Emblem Front SOLD
Luggage Rack SOLD
Taillights/Reverse Lights (SOLD)
CORVETTE Emblem $25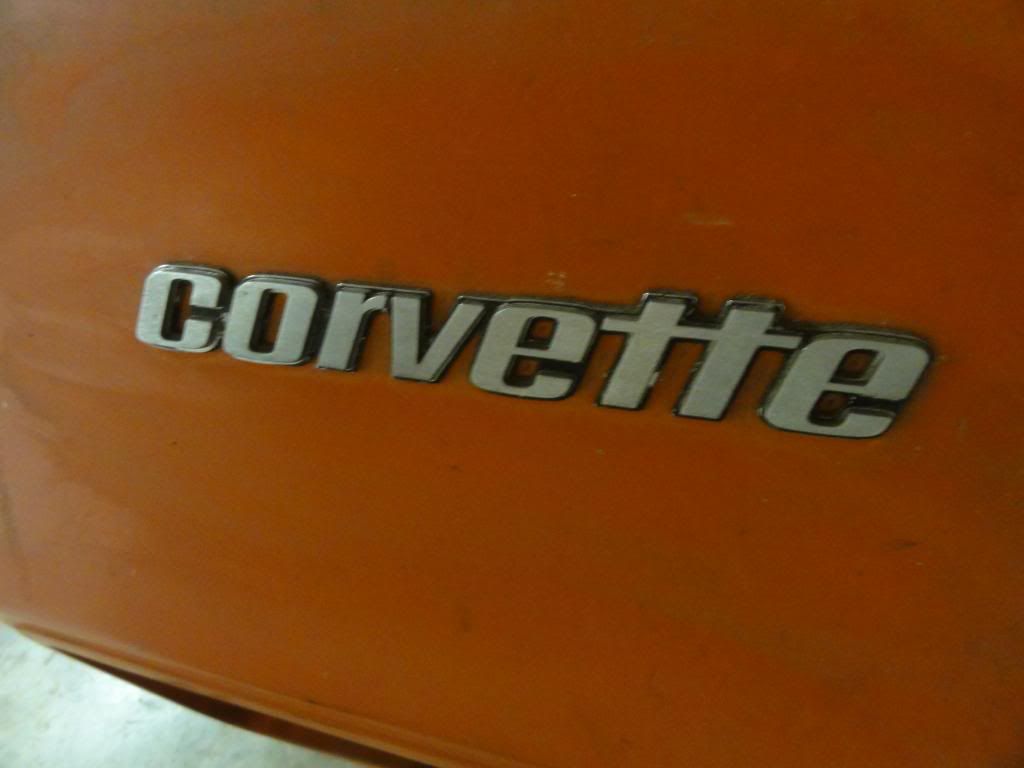 T-Tops (Pair) SOLD
Rocker Panel Trim SOLD
Parking Brake Console Supports #1. $15 #2. $20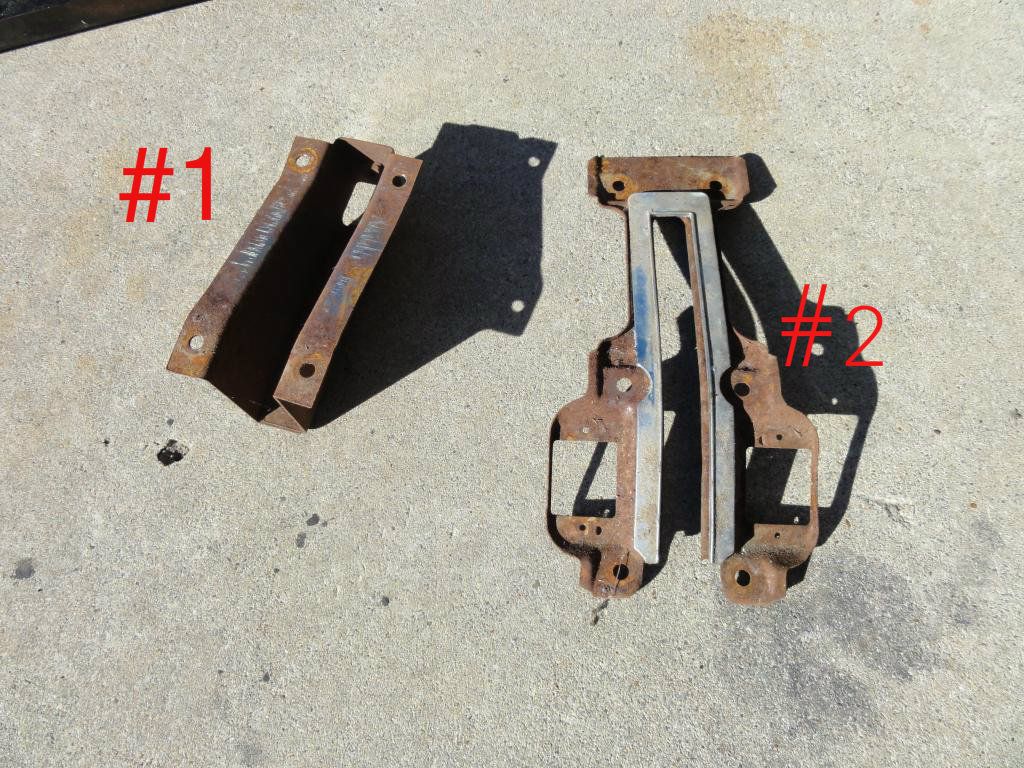 Door Sills (Each) $10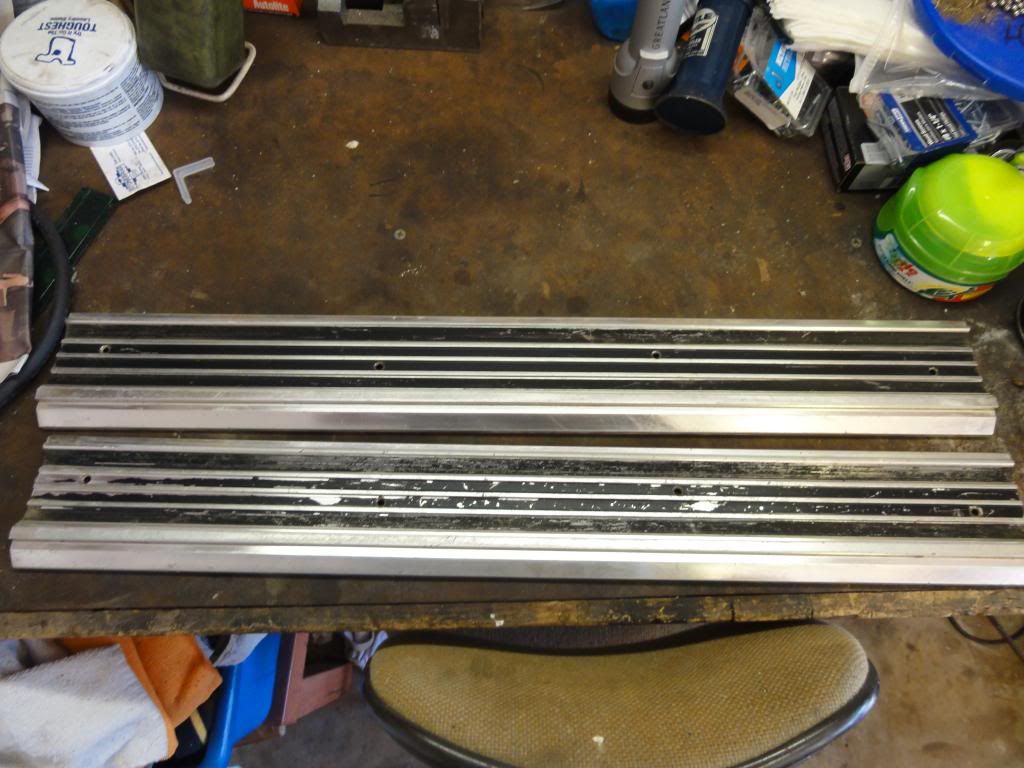 Door Glass Passenger $50
Door Glass Driver $50
Door Shell (Driverís Side SOLD) $100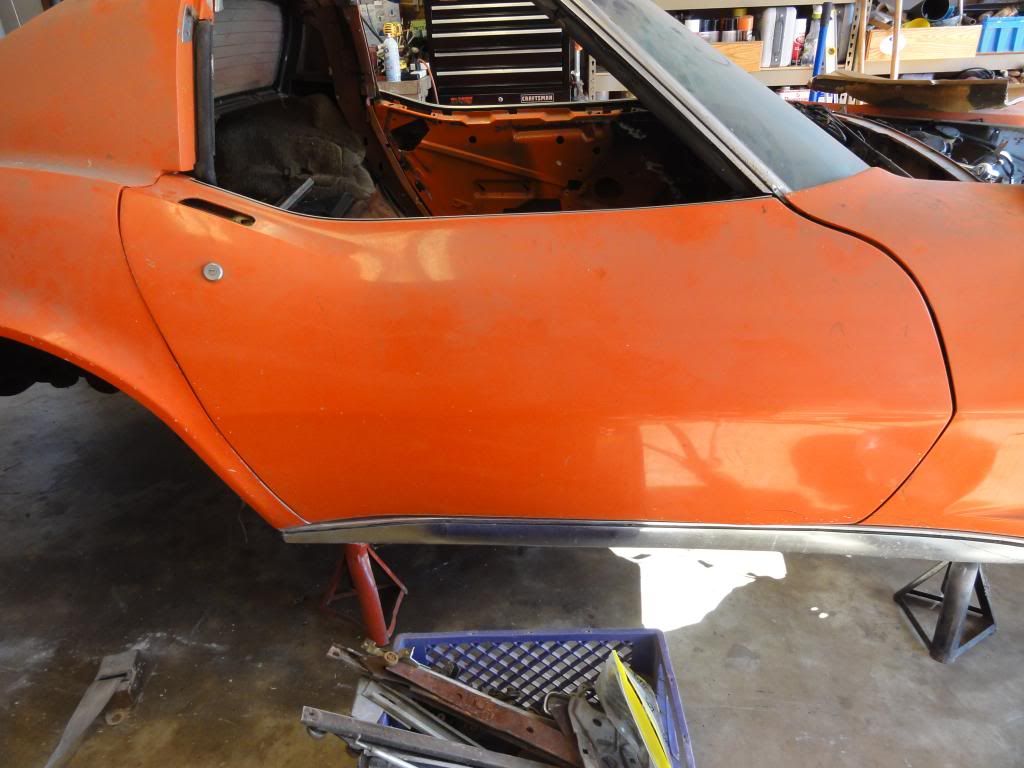 Door Panel Carpet Strips (EACH) $20 Passenger Side Trim $25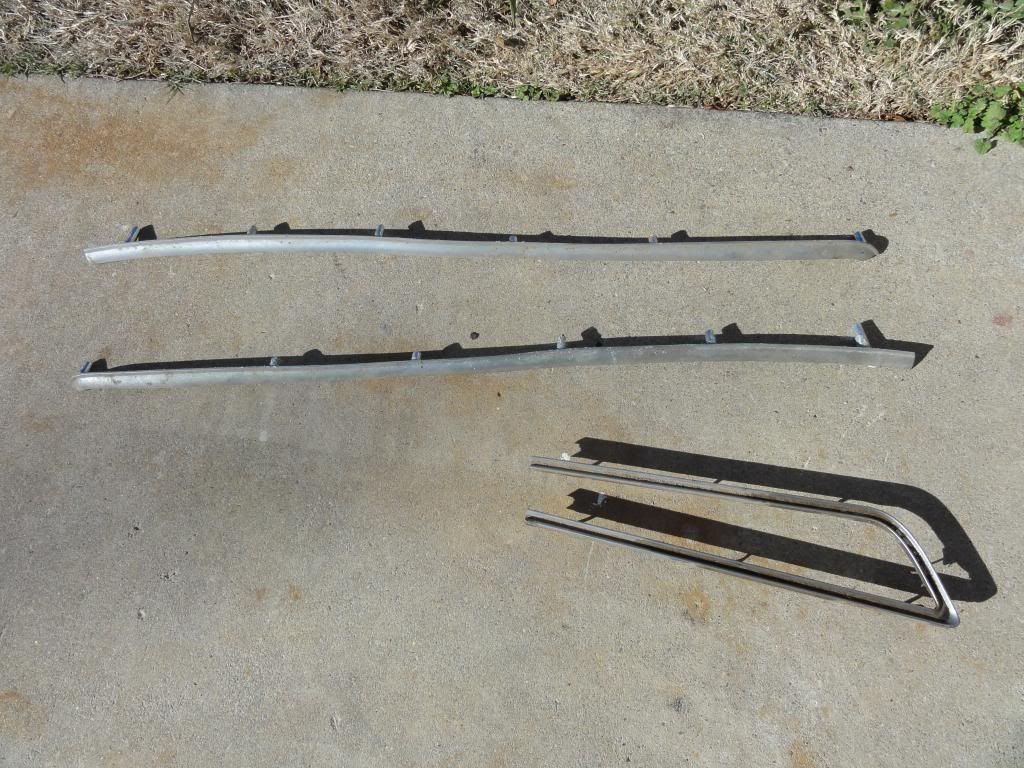 Seats (Pair) $150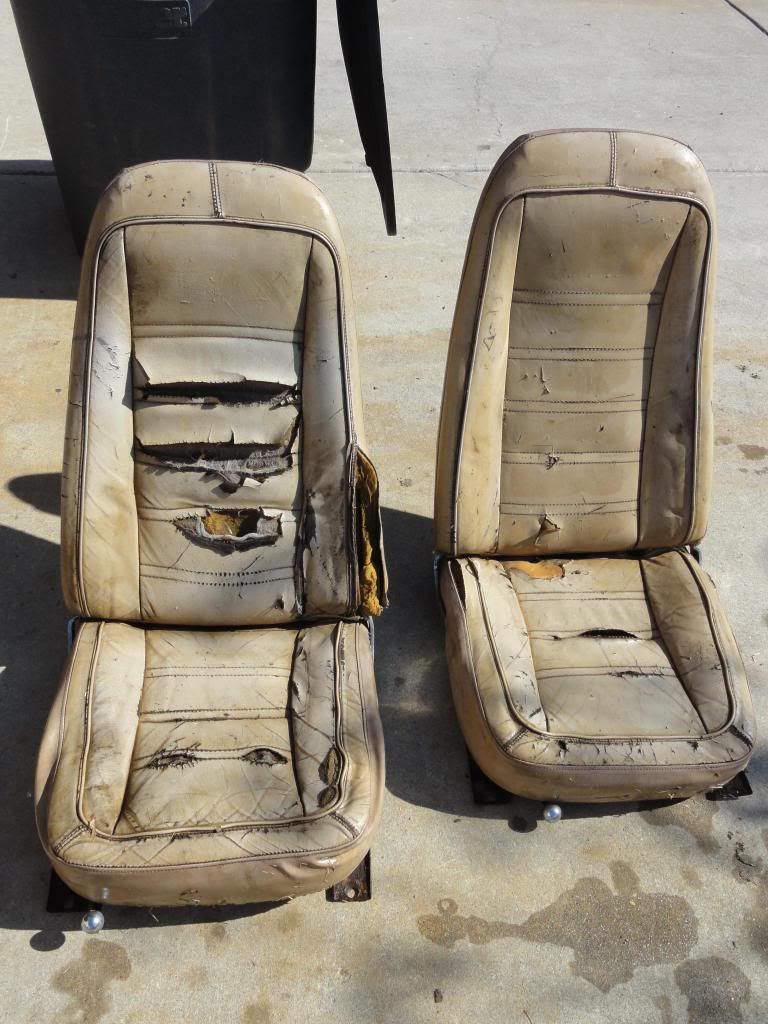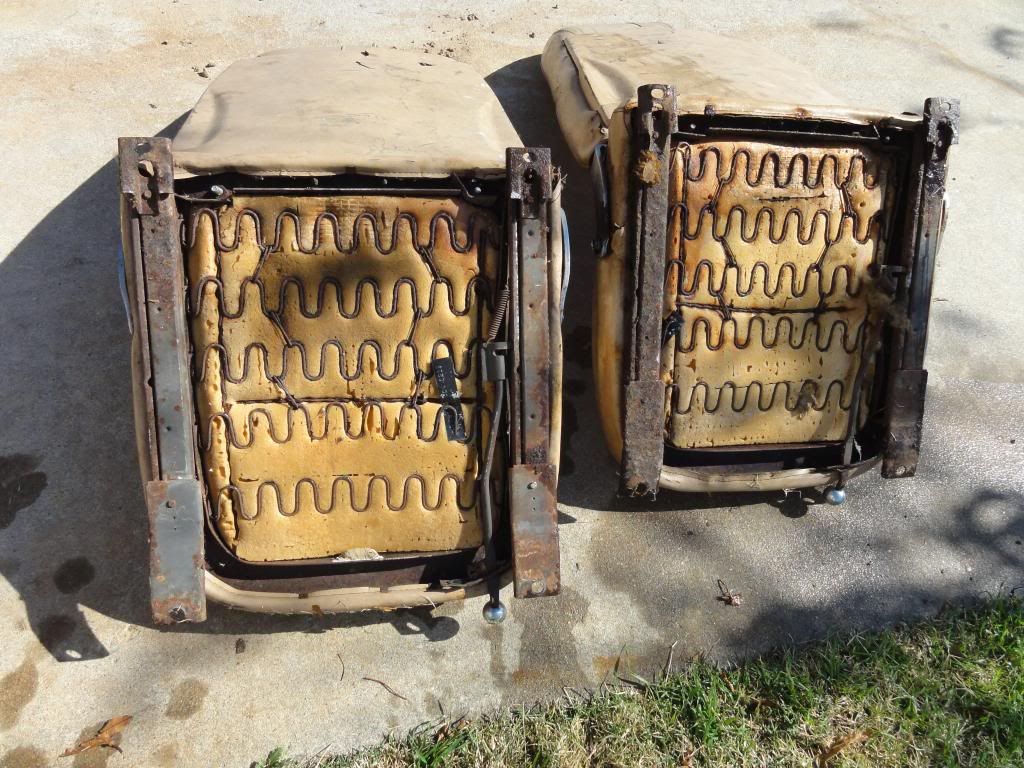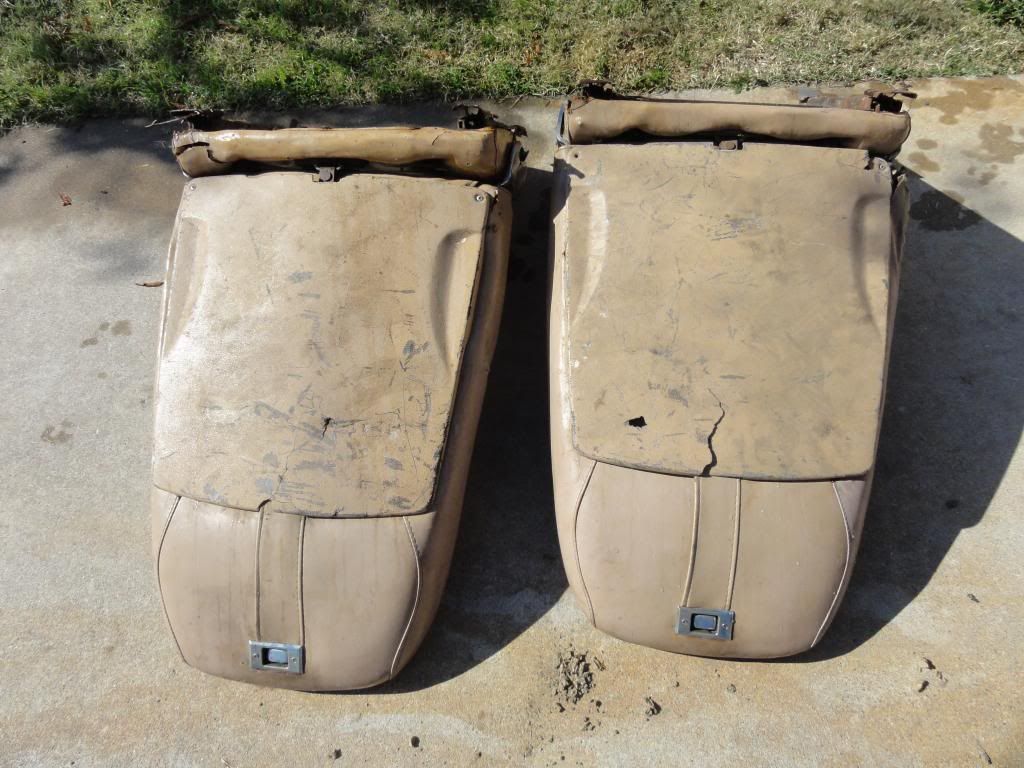 Seat Belts (PAIR) $40 Seat bets unwind freely, but do not retract in the floor rollers. Also, belts have rust stains.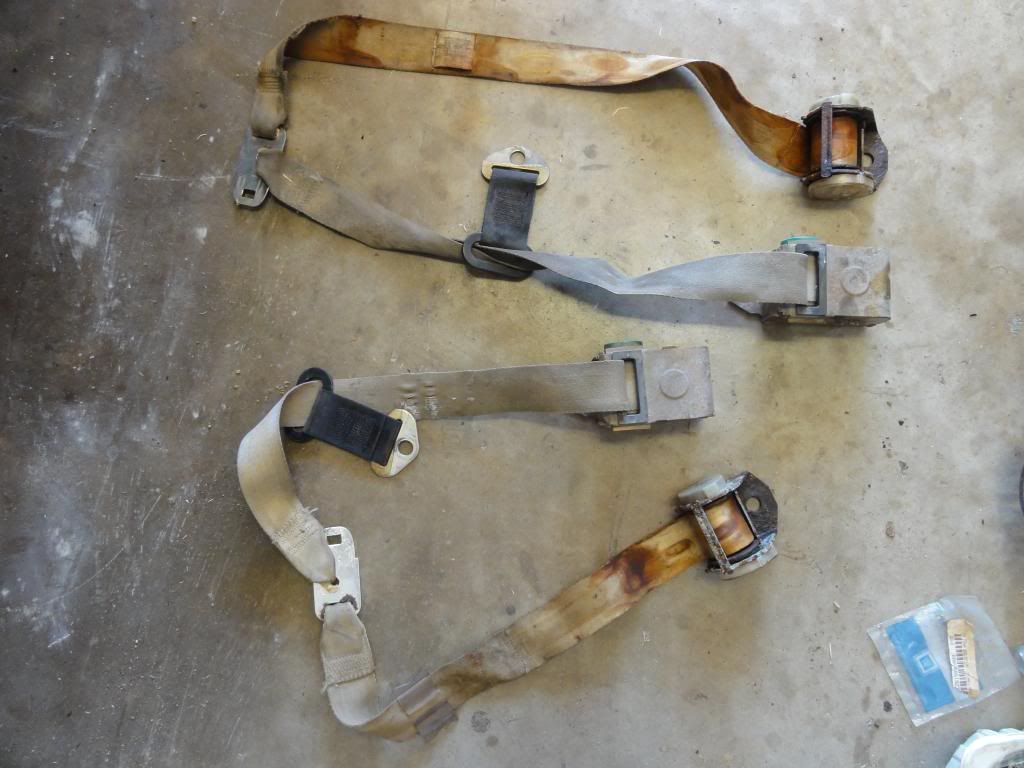 Quarter Trim (Each) $75
Quarter Trim Retainers (ALL) $50, Seat Belt Cover Inserts (PAIR) $10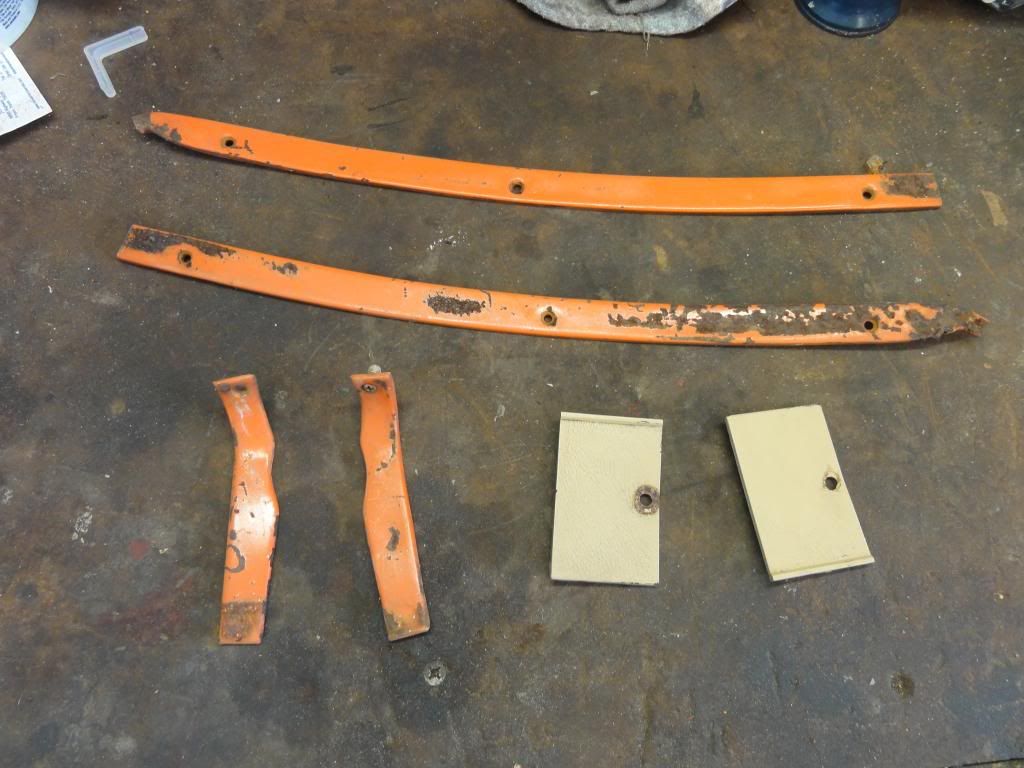 Front Suspension (Complete) $200
Seat Belt Bolt Covers (Pair) $25 Center Console Kick Panel $20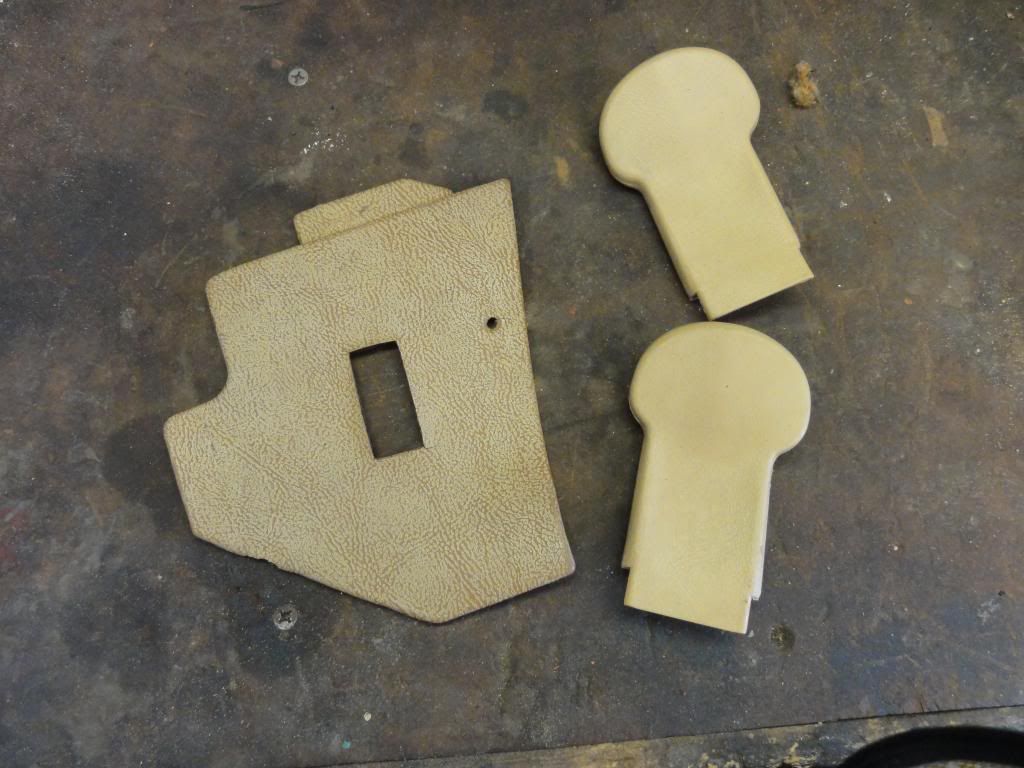 Rear Differential $200
Trailing Arms (Pair) $200
Rear end cross member $25
Front Bumper SOLD
Rear Bumper SOLD
Front Impact Stuff $150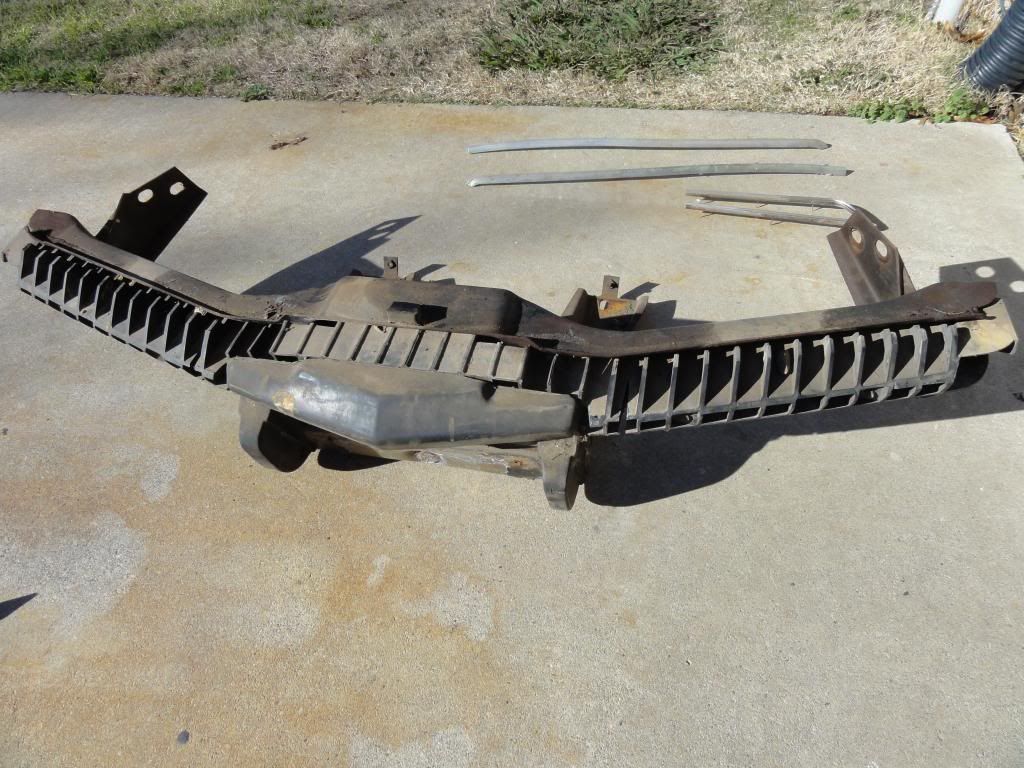 Front Frame Horns (PAIR) $50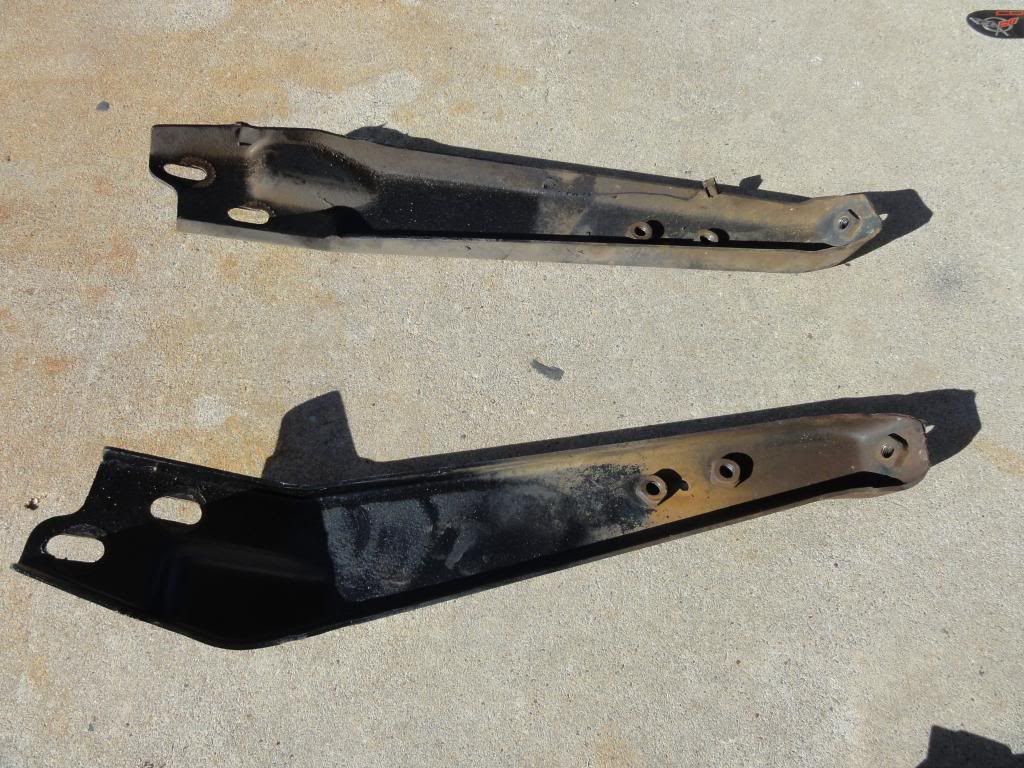 Rear Impact Stuff $150
Front Vacuum Tank $50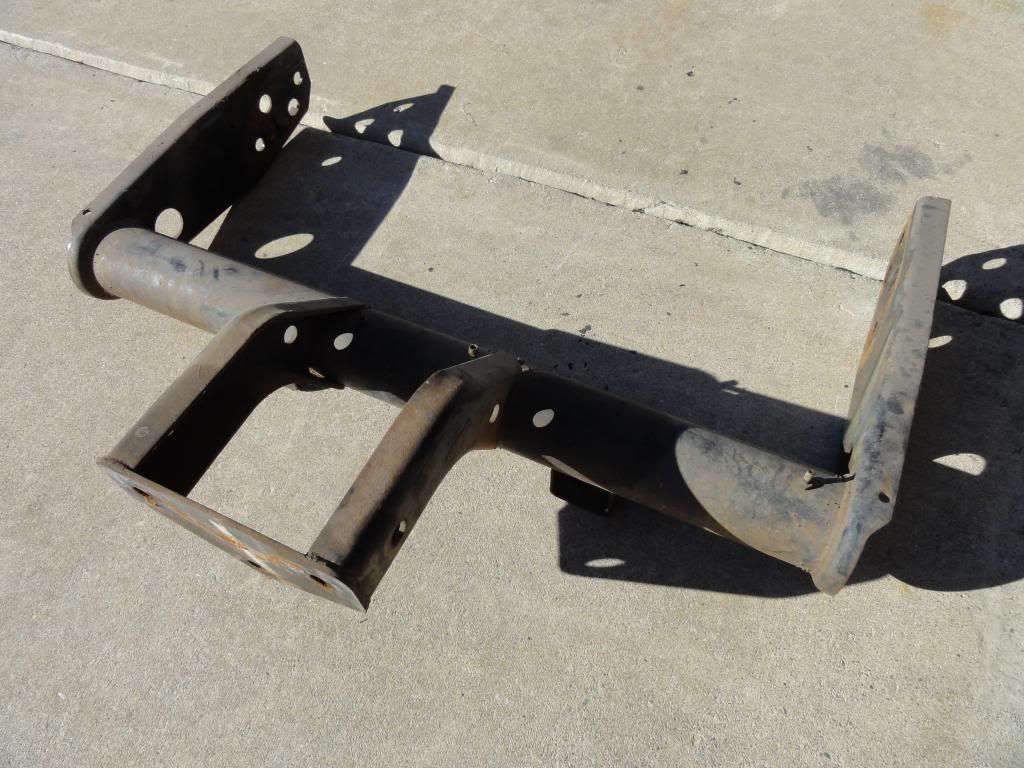 Leaf Spring (Black SOLD) $25 Auto Trans Cross Member $100 PB Dust Shields (Each) $15 Heat Shield $10
Rear Window With Defrost $30
Defrost Vent Grills (EACH) $20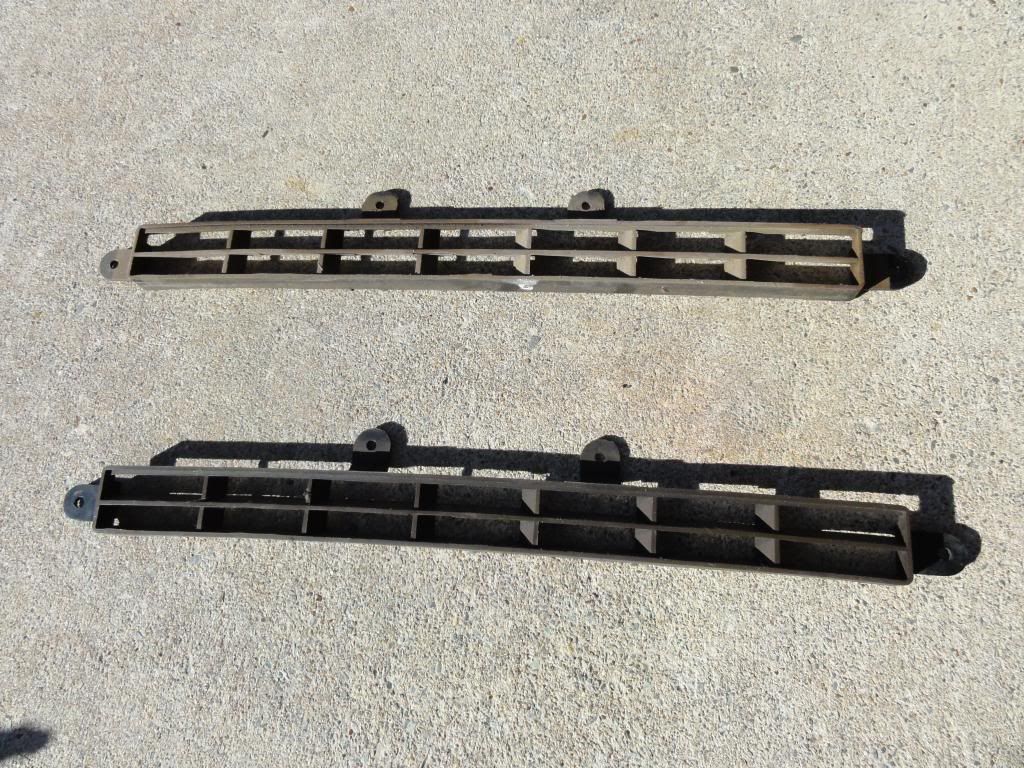 Rear Interior Trim Bar SOLD
Gas Lid $30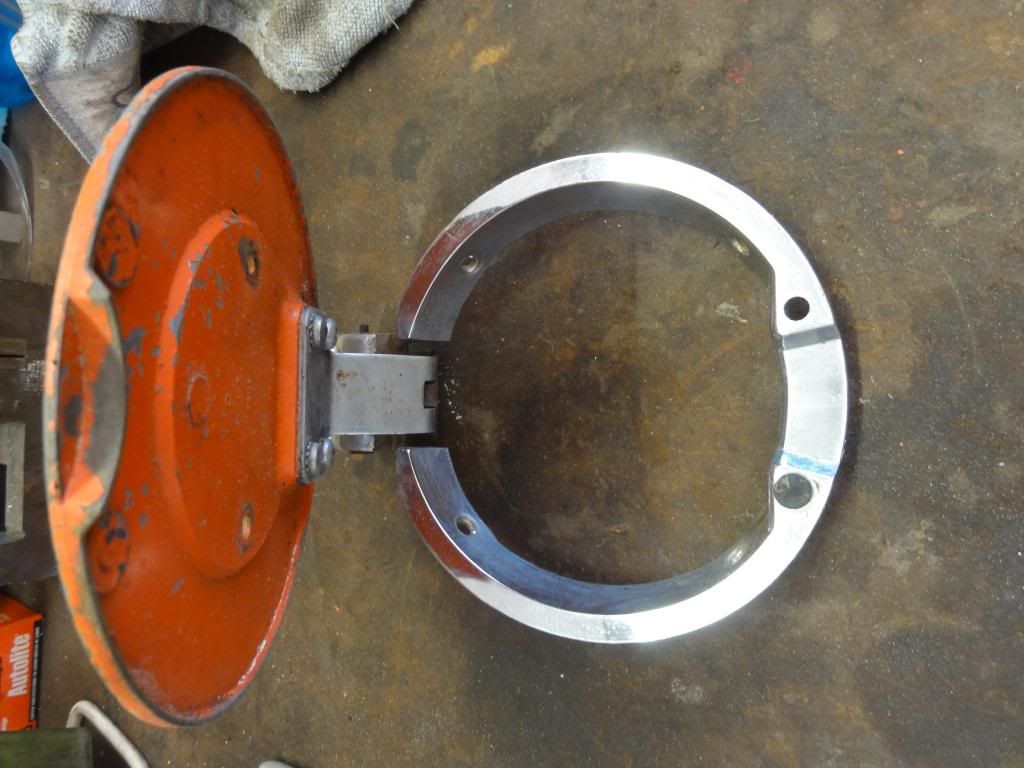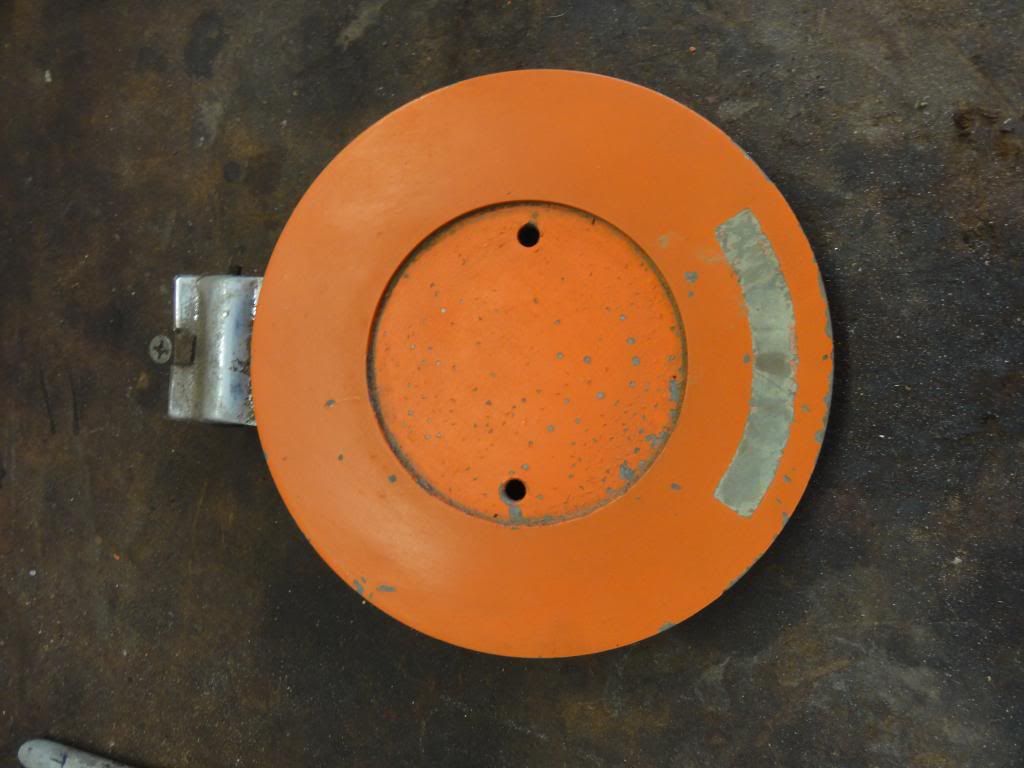 Rear Window Halo SOLD
Brake Rotors (Each) $20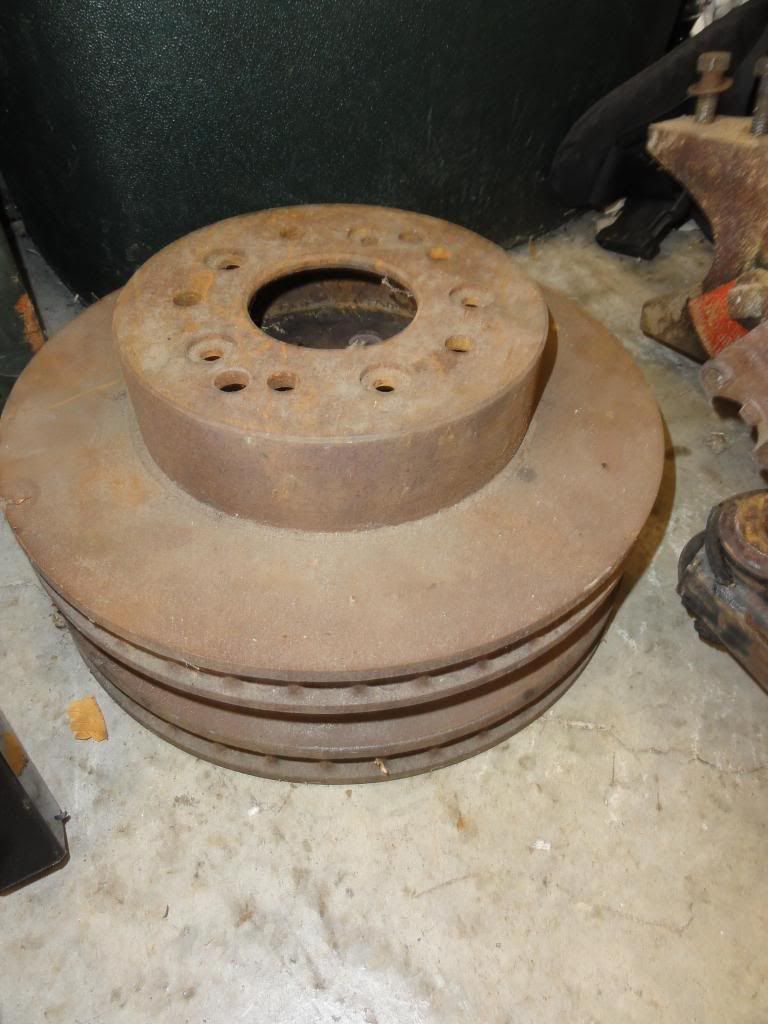 Center Gauges (All) $150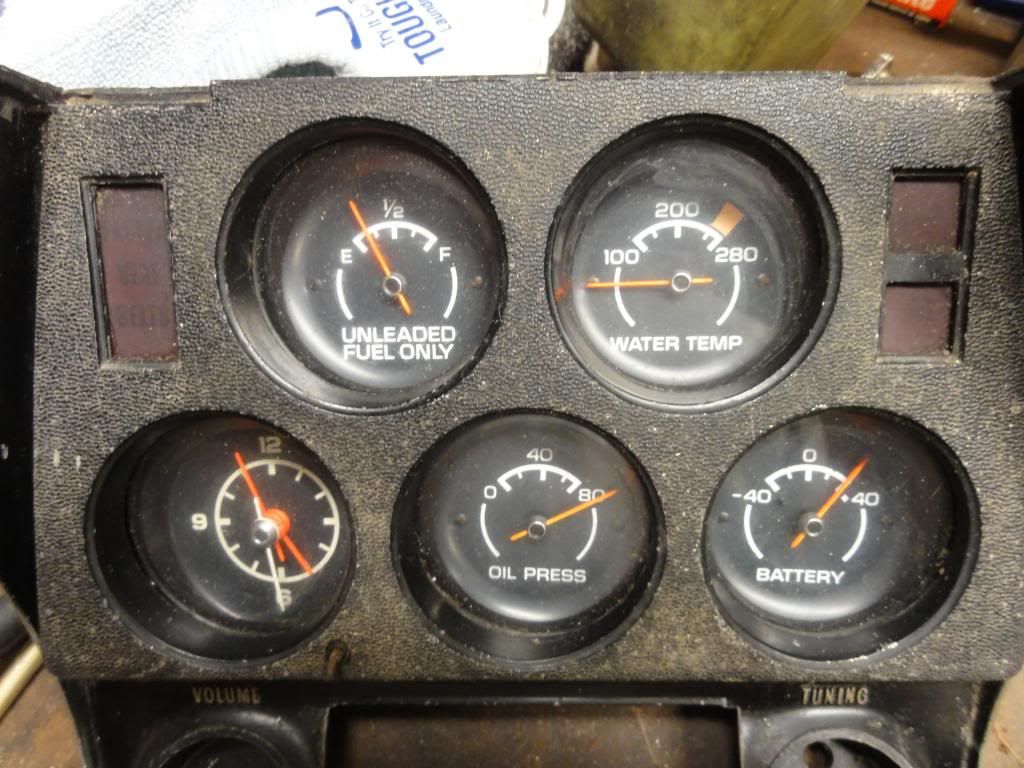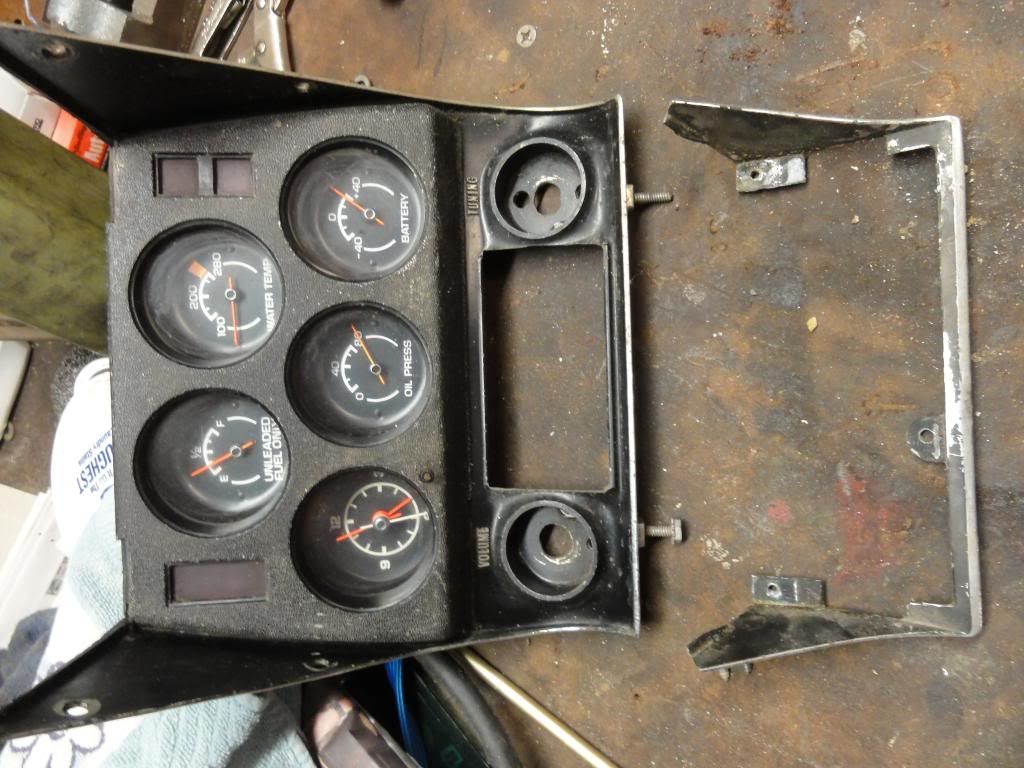 Speedo SOLD
Tachometer SOLD
Driverís Side Lower Dash Pad (Cracks Pictured) $100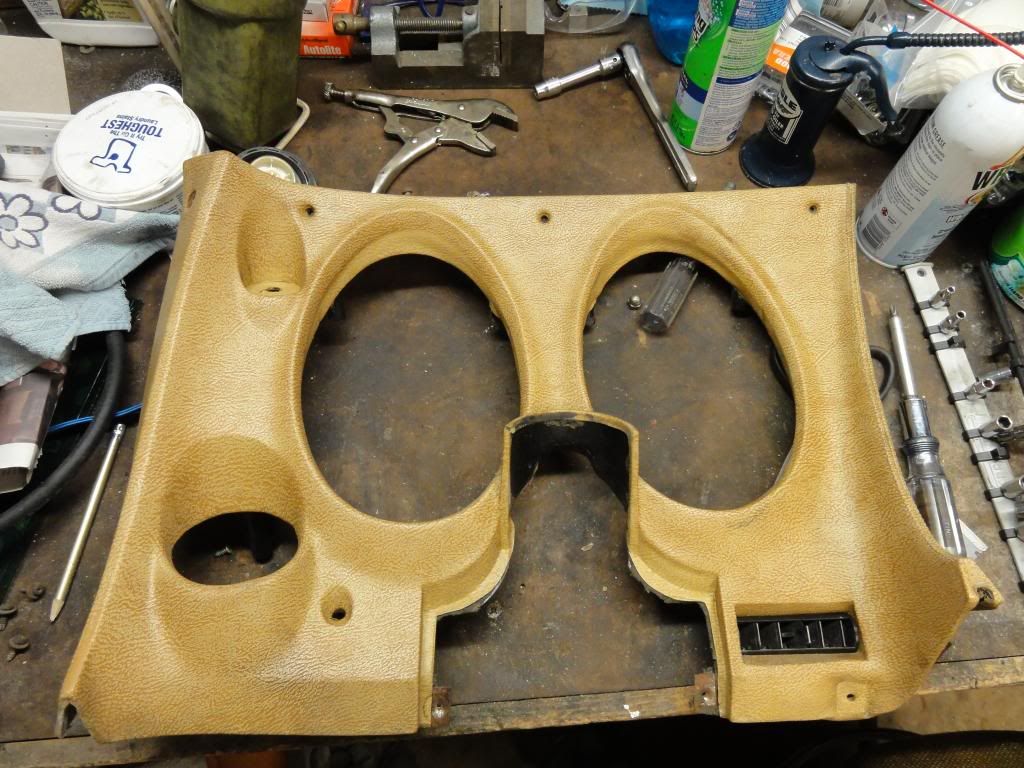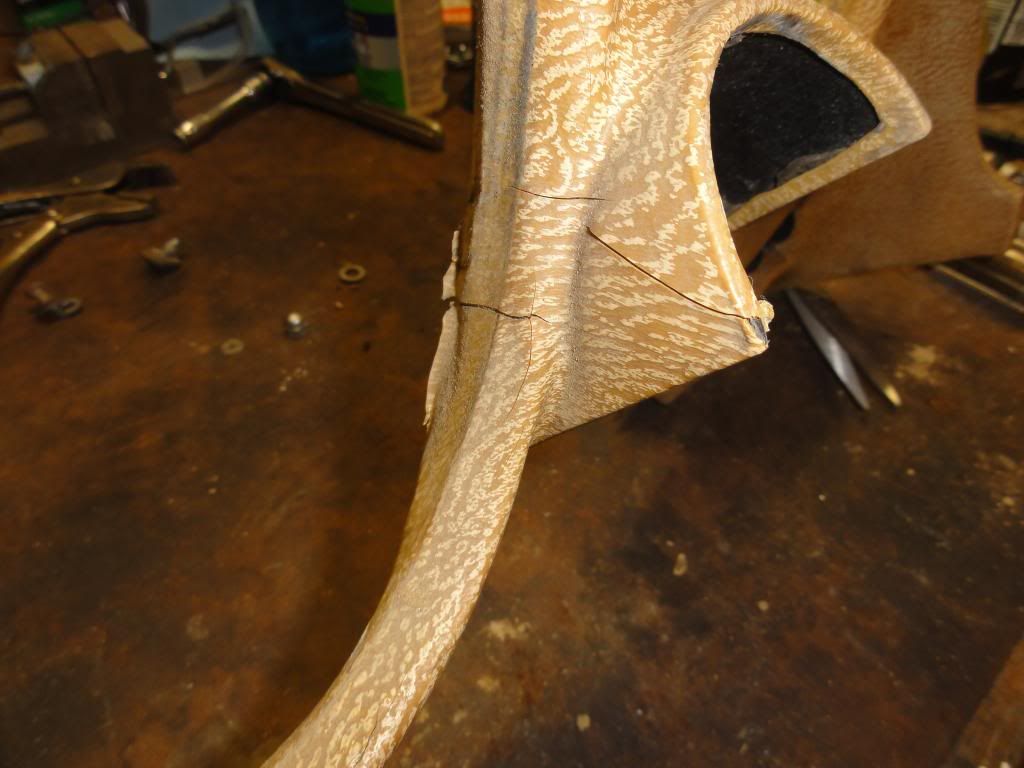 Passenger Side Lower Dash Pad (Cracks Pictured) $100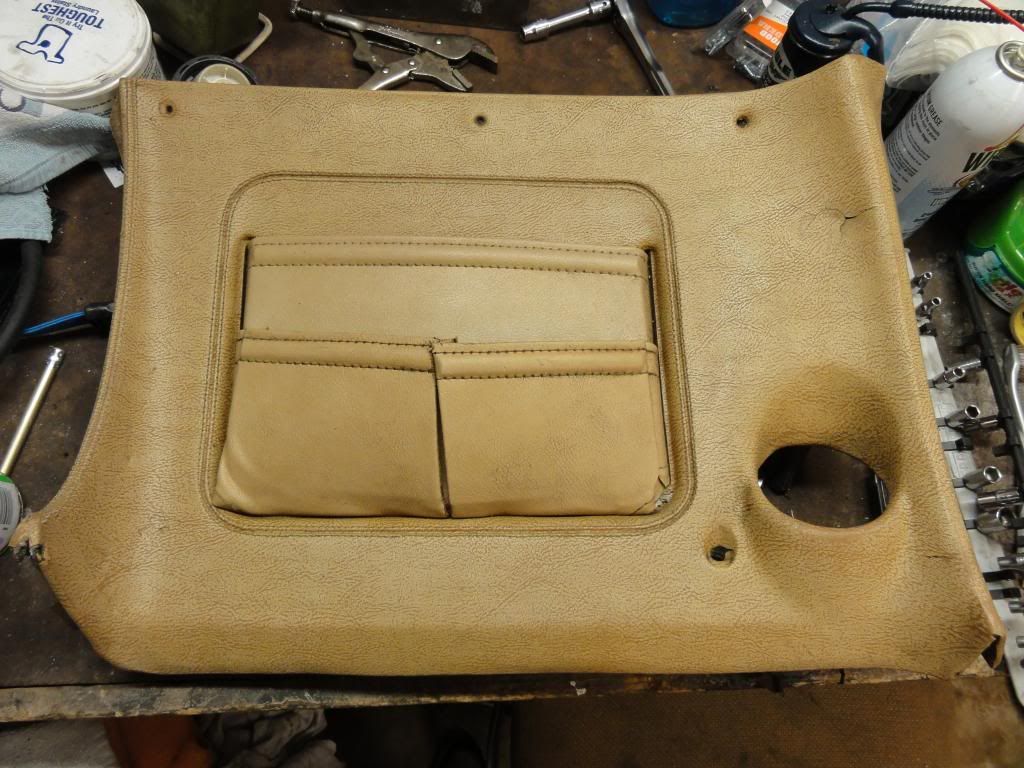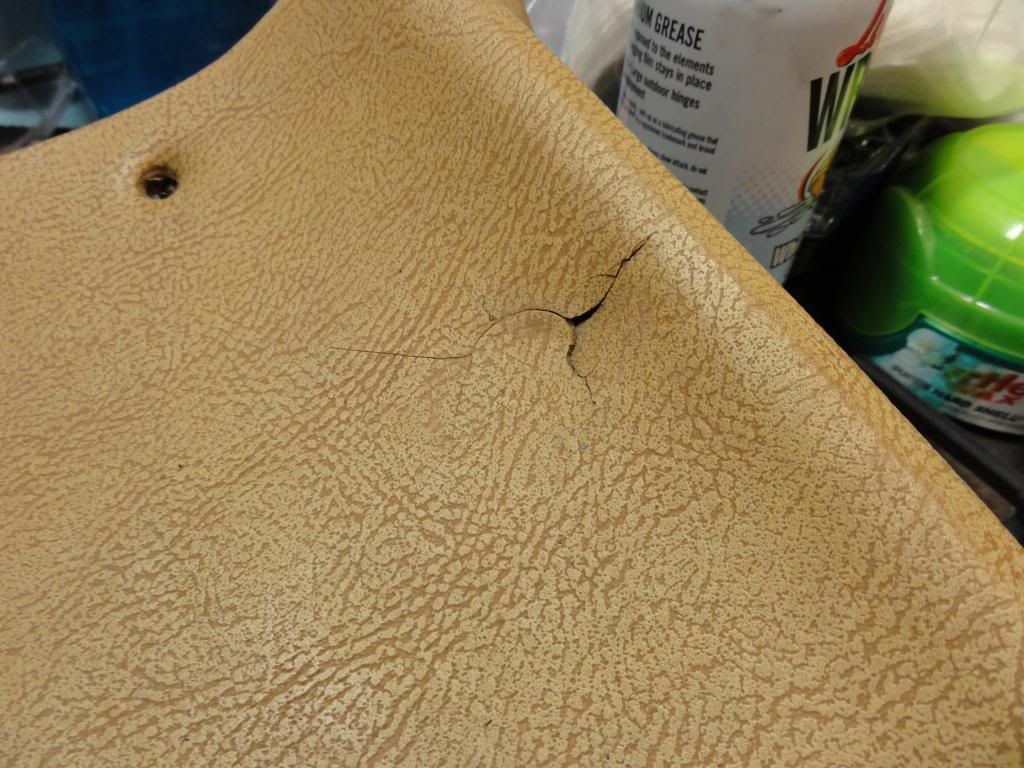 Wheels (All Four) $300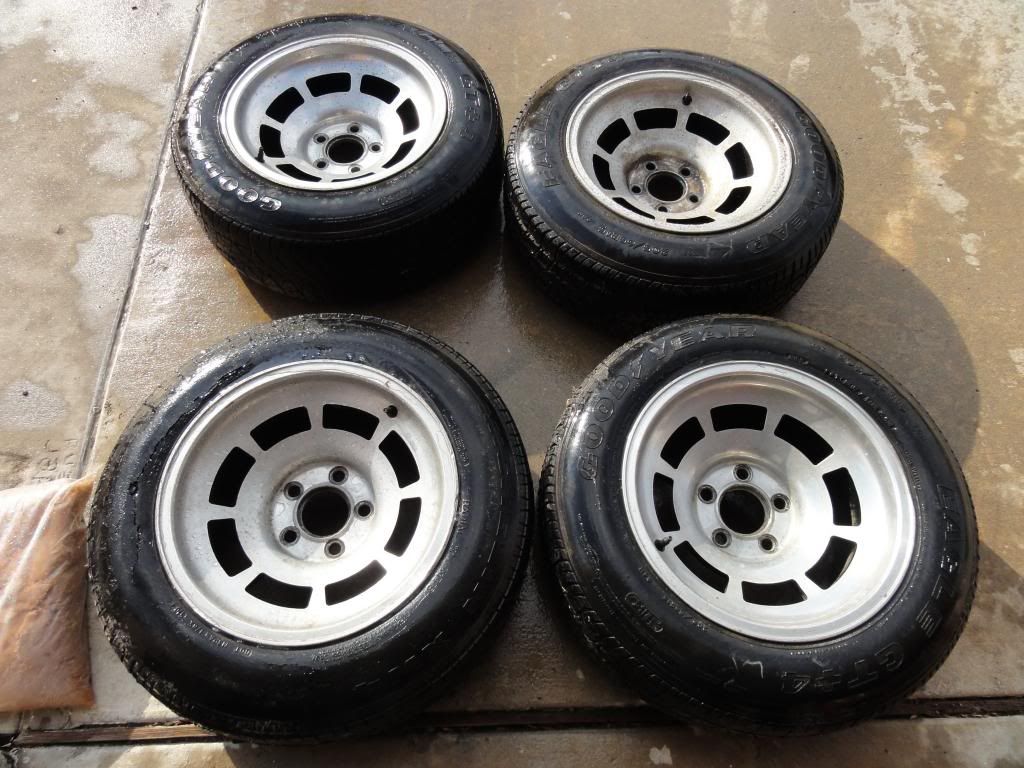 Hood $100 (Latches that bolt to the hood are SOLD)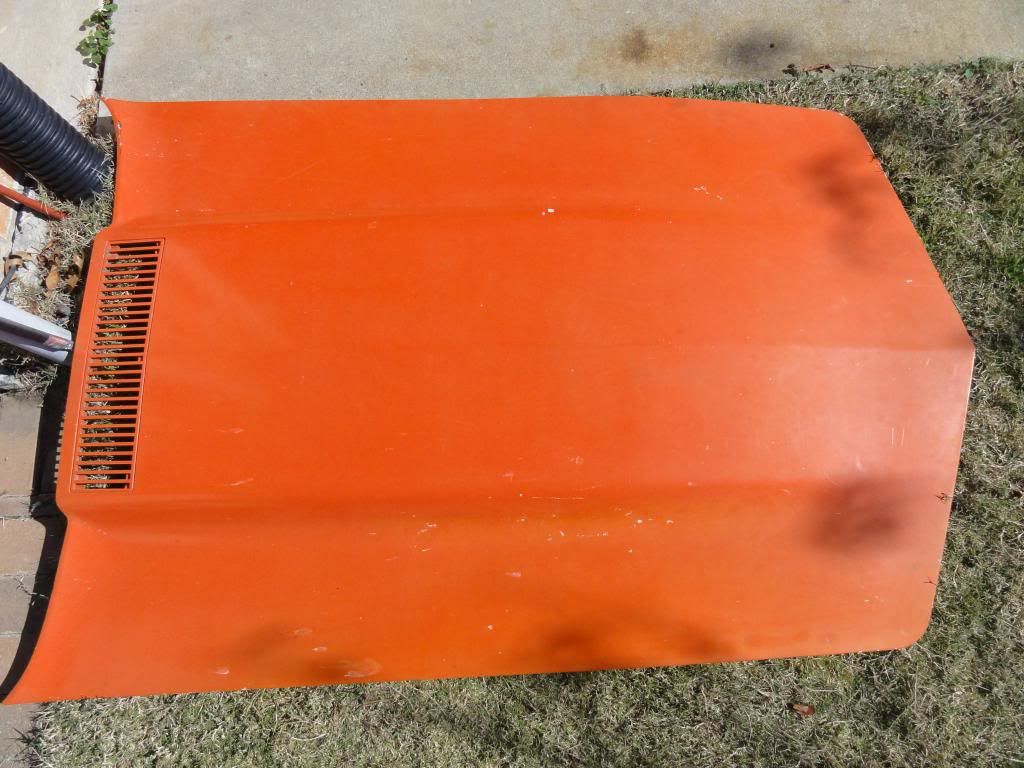 Hood Latches (PAIR) $30 Horns (EACH) $10 Trans Cable/Plate $20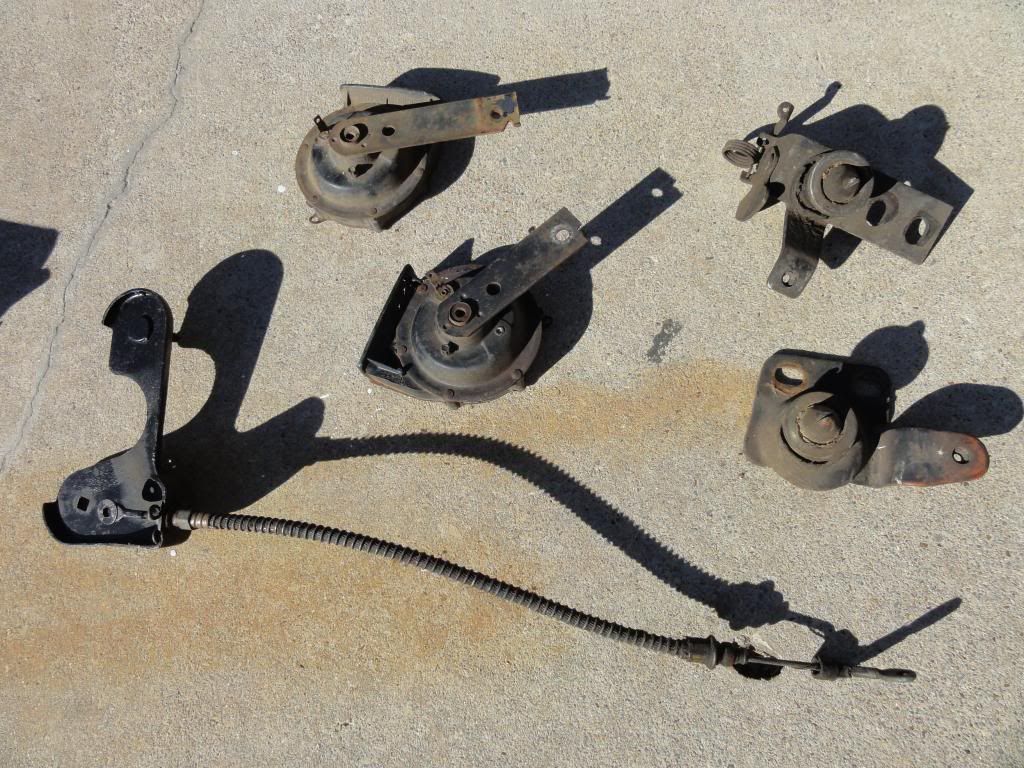 Charcoal Canister and Bracket (SET) $50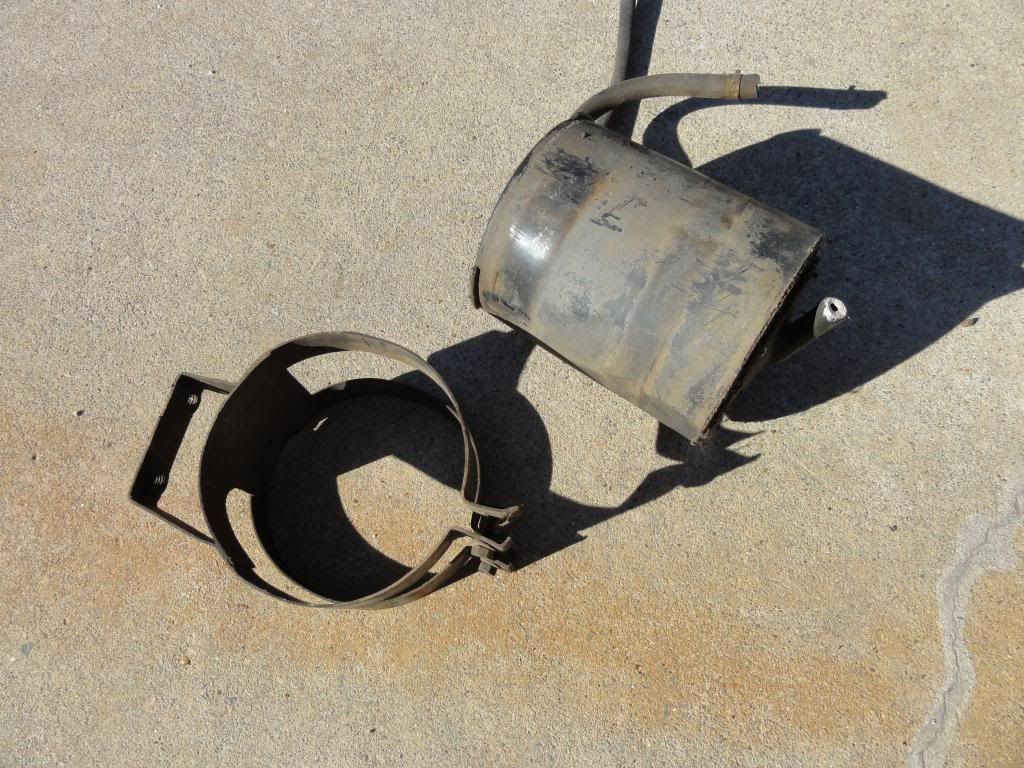 Wiper Fluid Jar/Motor/Neck $35
Steering Box $50
Steering Gear $100
Sill Plates (Each) $15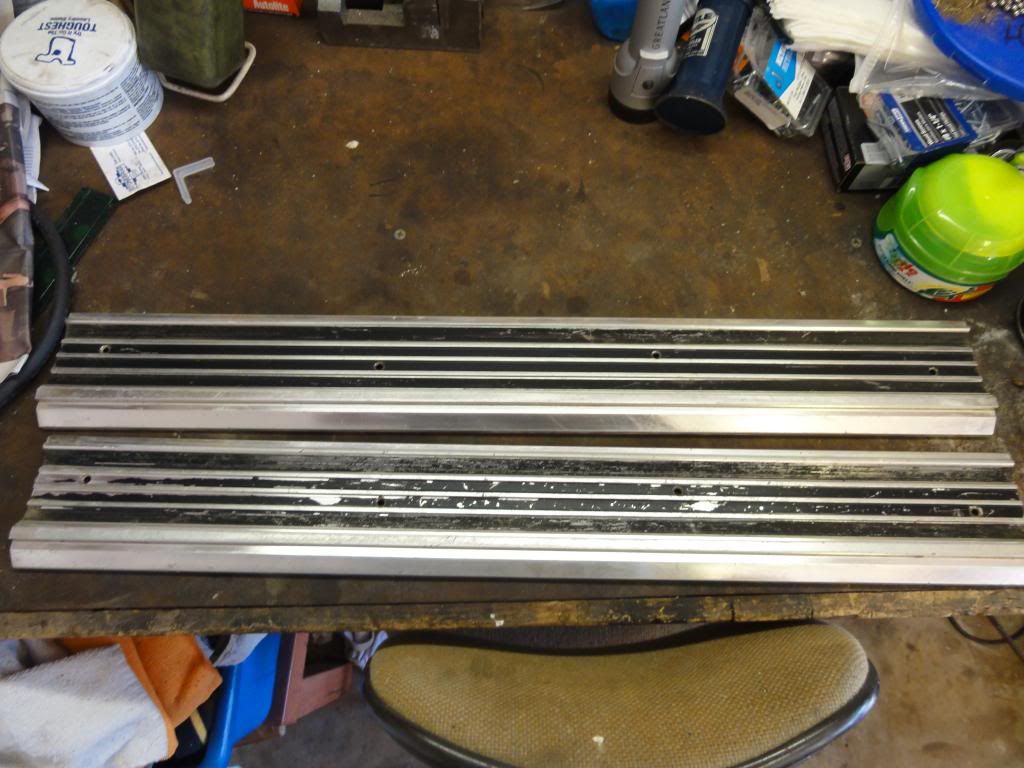 Kick Panels (Pair) $30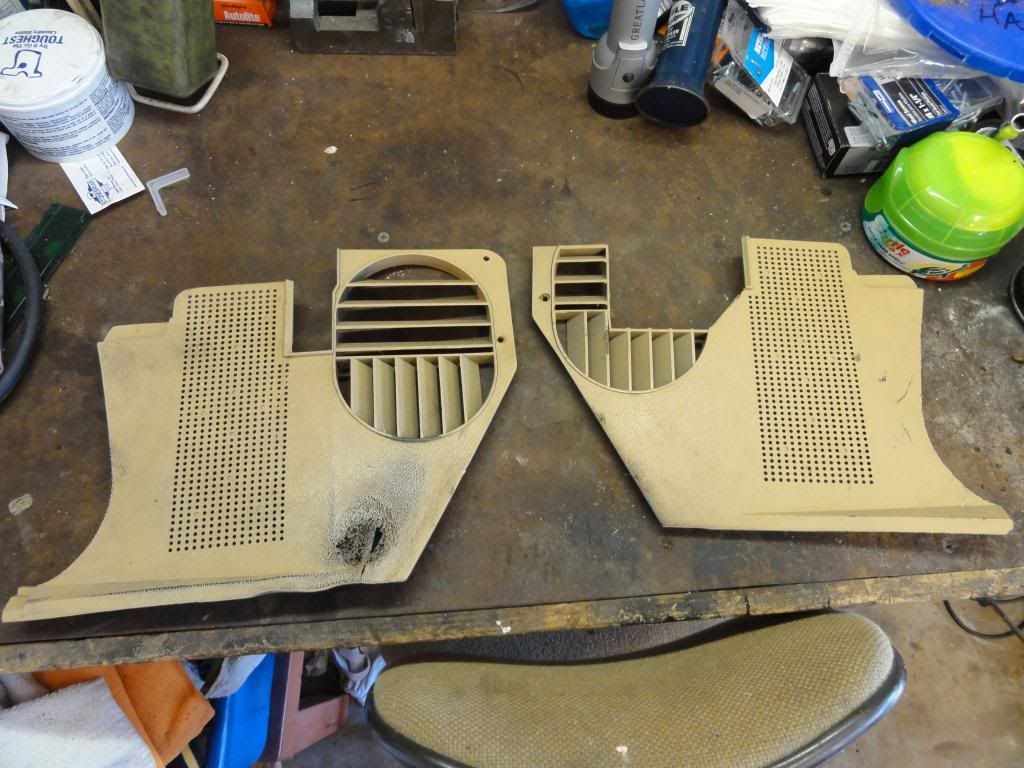 Seat Belt Covers (Each) $25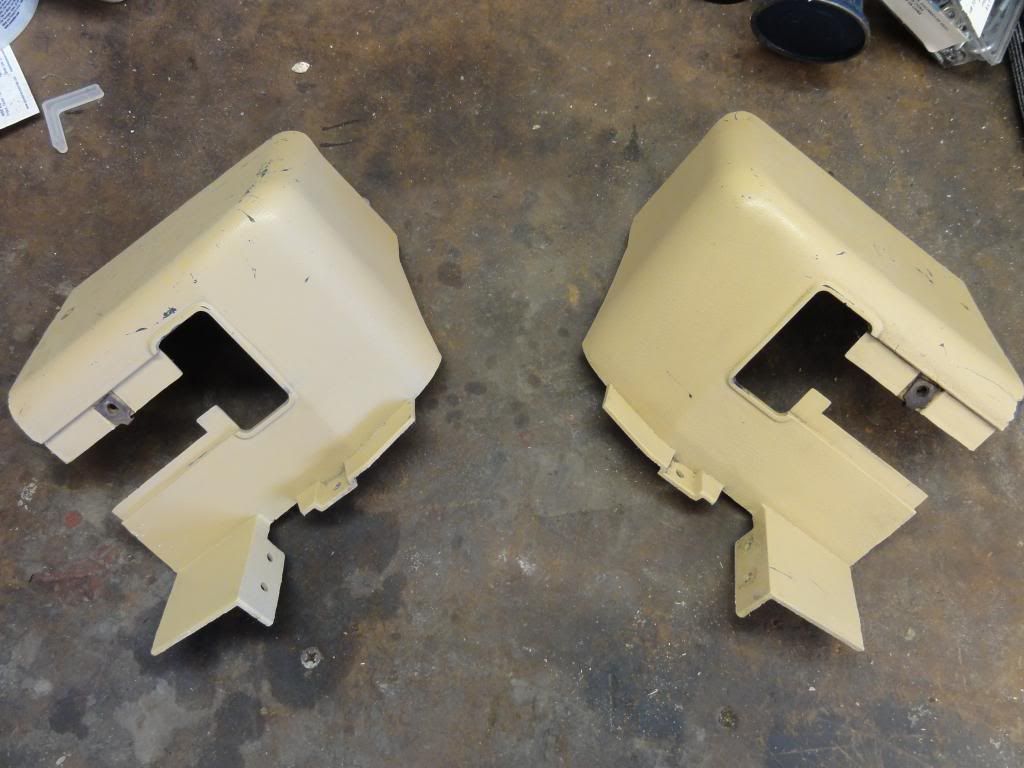 Steering Column SOLD
Steering Column Mounting Plates (SET) $25
Seatbelt Floor Covers (Pair) $25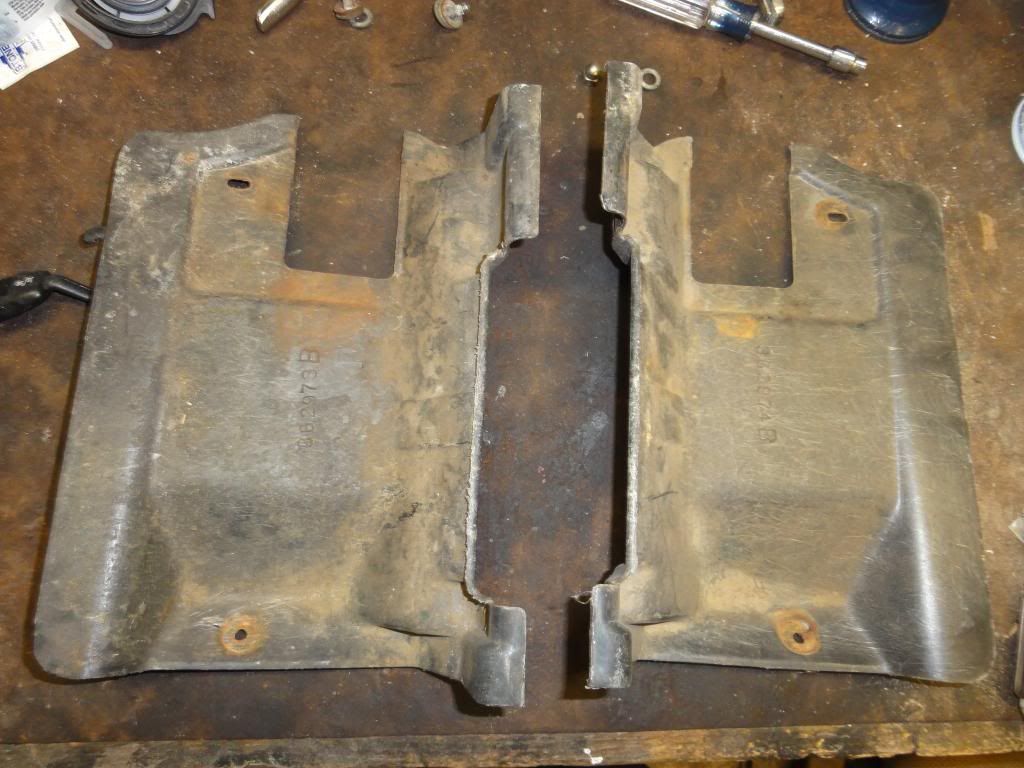 Window Motors (each) $30
Sunvisors (Pair) $40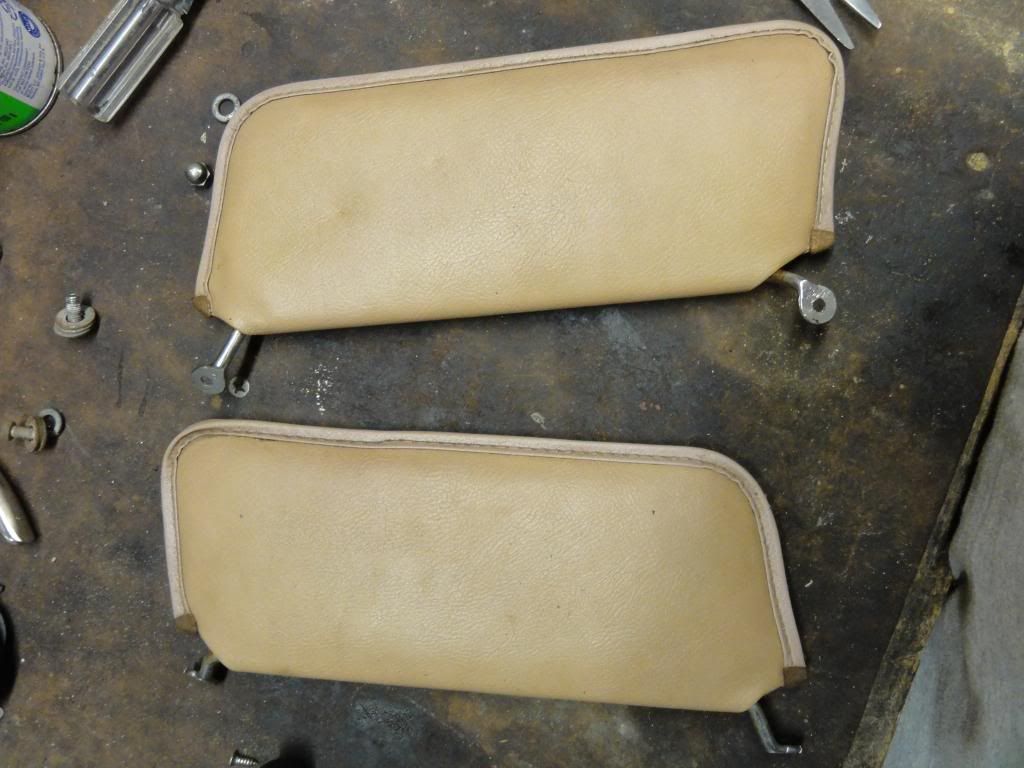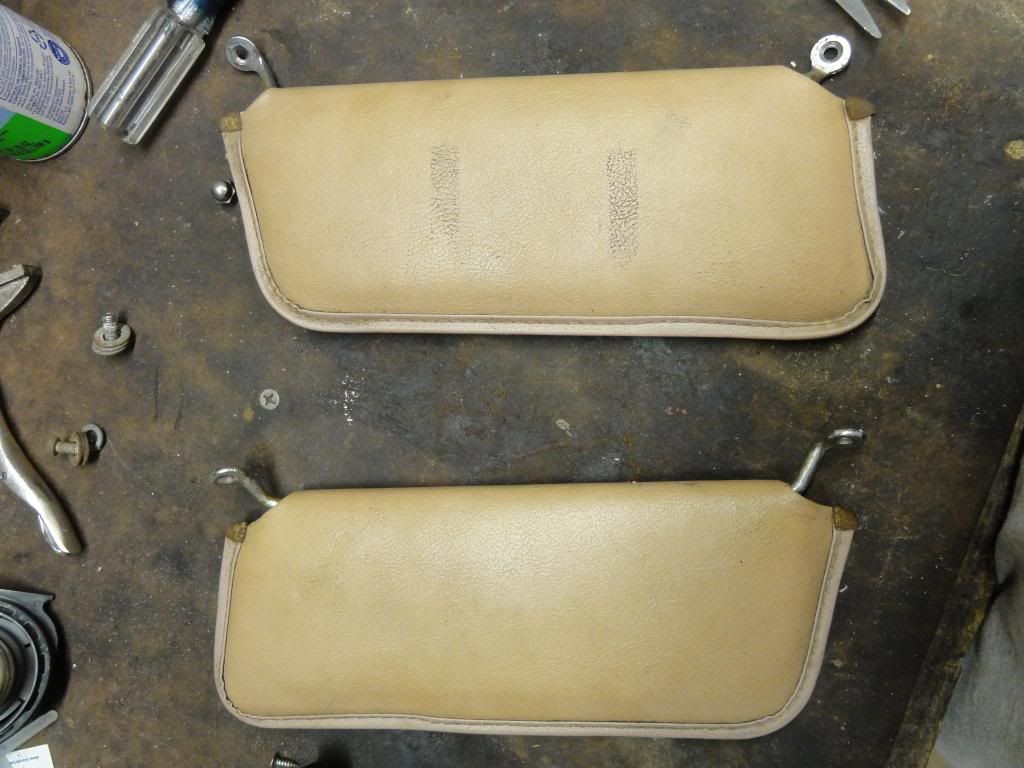 Interior Header Bar Trim SOLD
Door Handles (Outside Each) $10 Door Handles (Inside Each) $20 Long Lock Rods (Each) $10 Window Tracks (All) $40 Regulators (Each) $50 Passenger Handle Mech $40 Hinge Bolt Covers (Each) $10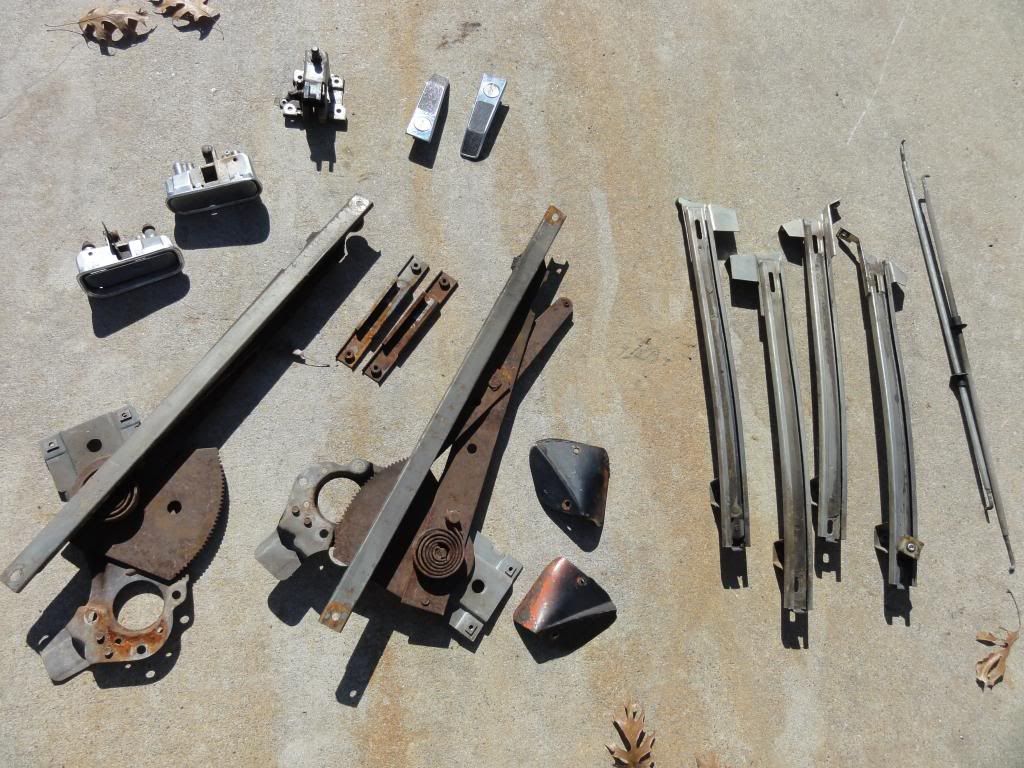 Door Latches (Each) $50 Power Window Access Panels (Each) $25 Power Window Motors (Each) $40 Little Lock Rods (Each)$10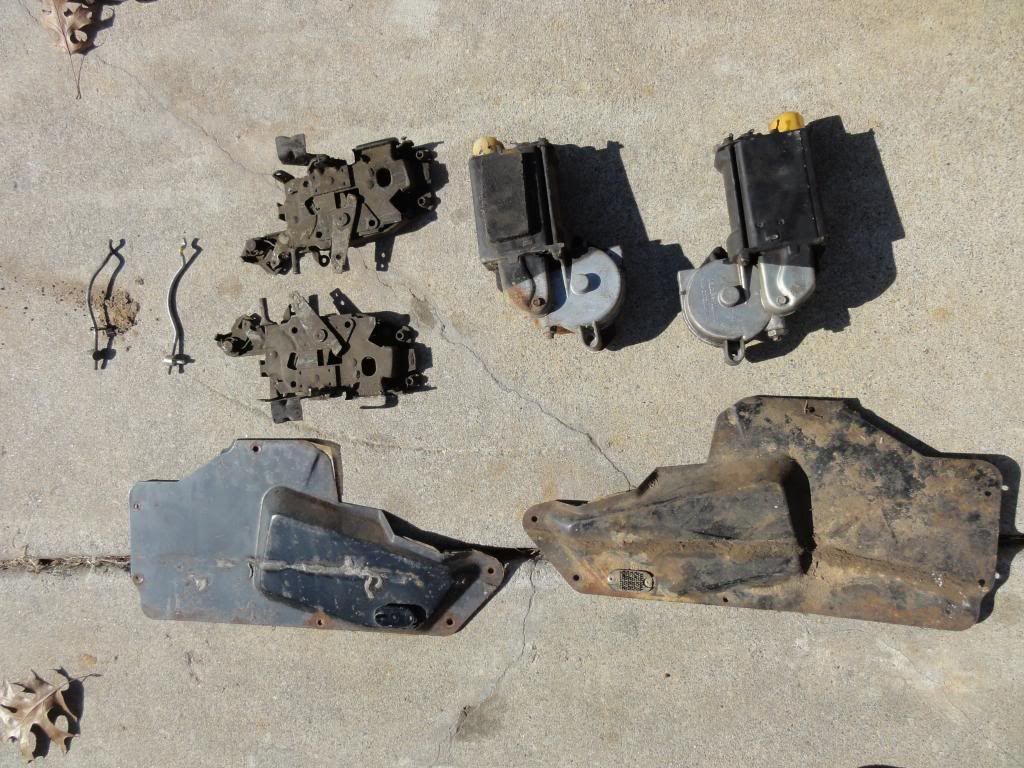 Antenna and Cable $30
Radiator Support SOLD
Birdcage $400
A-Pillar Chrome Trim (each) $20
Windshield Upper Chrome Trim $25
T-Bar Chrome $20
Passenger Side AC Duct SOLD
Rear Roof Panels (Each) $30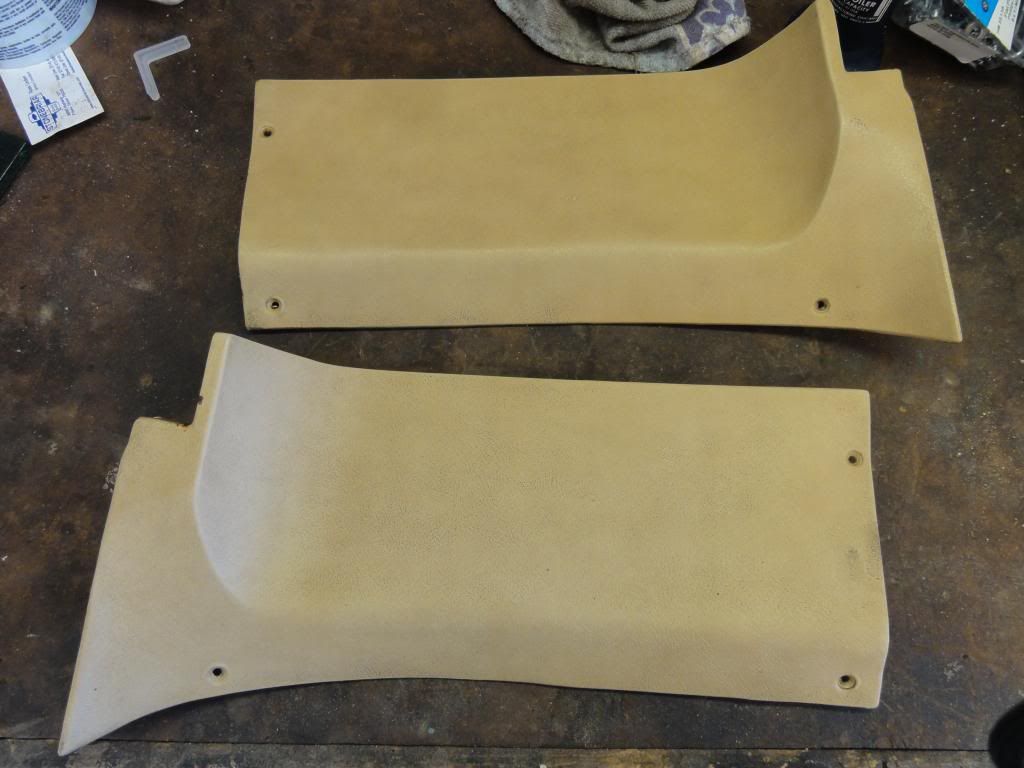 Center T-Top Roof Panel SOLD
Door Hinges (All four) $40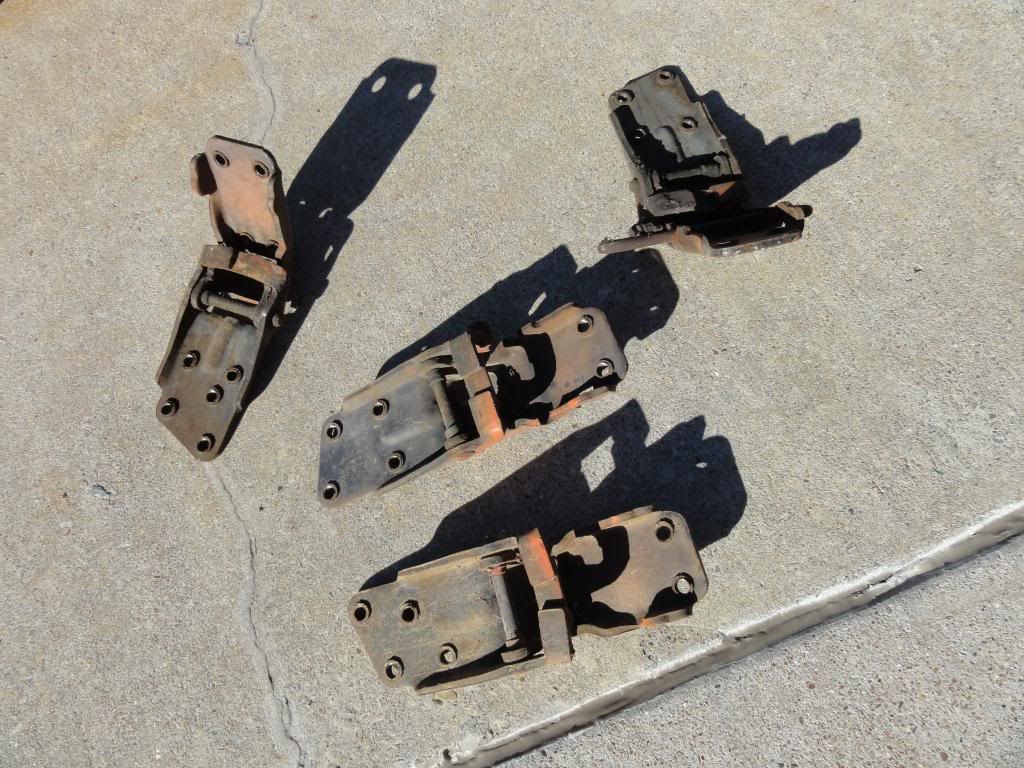 A/C Ball Vent Assemblies (Each) $45
Wiper Control Housing SOLD
Wiper Motor and Cover $30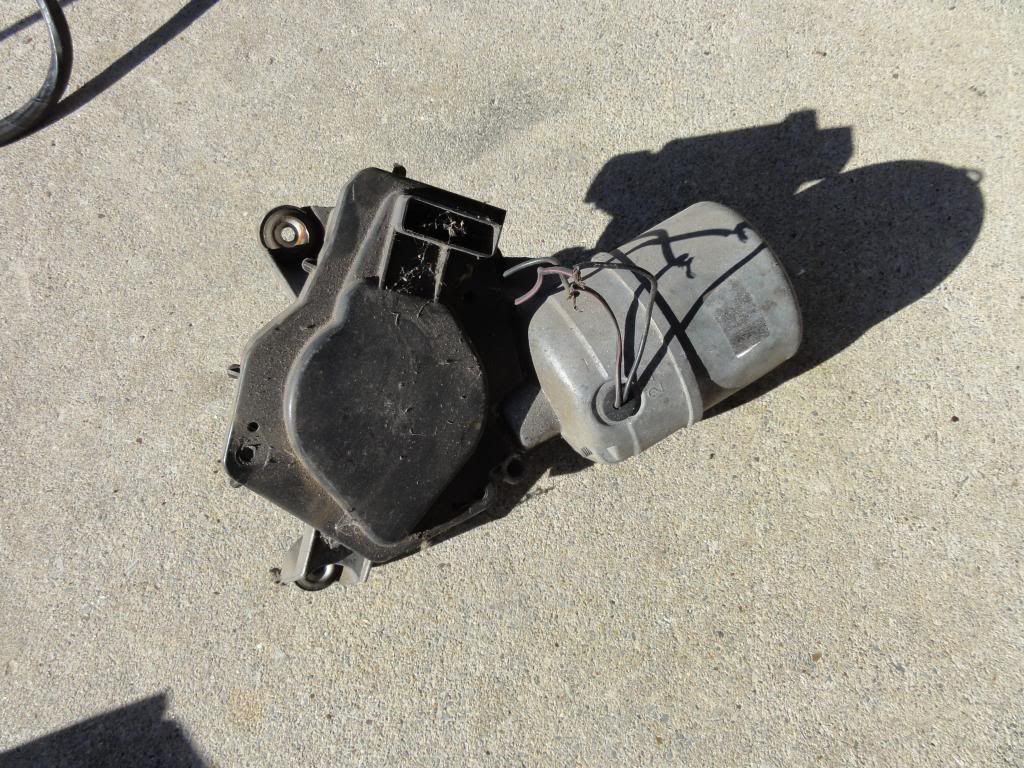 Wiper Arms and Assembly $50
Front Marker Lights (PAIR) $20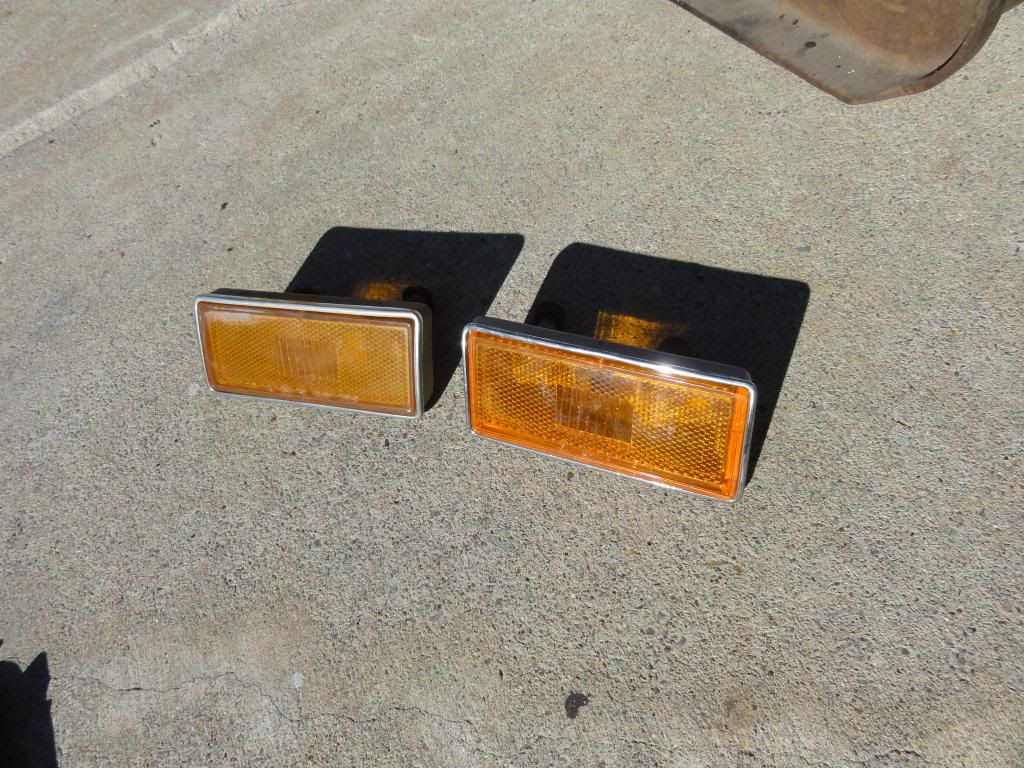 Driverís Side Mirror (Could be shined up) $25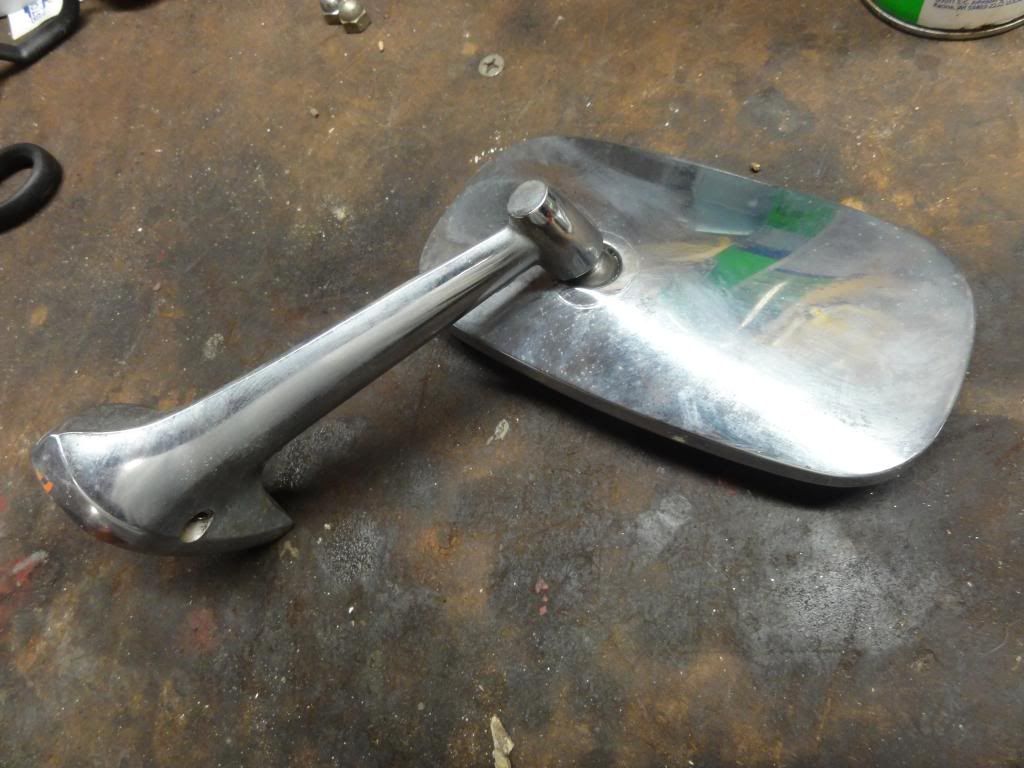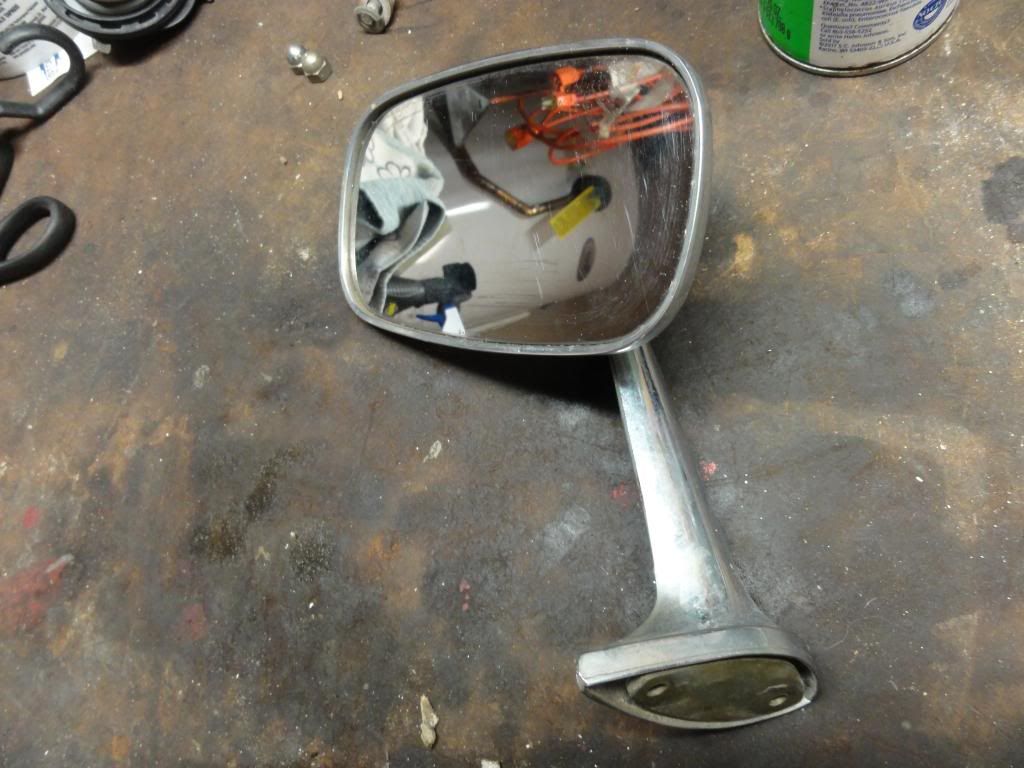 Heater Box (Inside and Half of Outside) $100 AC Dryer/Accumulator $75 Inside Ducting $30
Rear Fenders (Each) $75
Strut Rod Assembly $40 Half Shafts (Pair) $50 Drive Shafts (Each) $30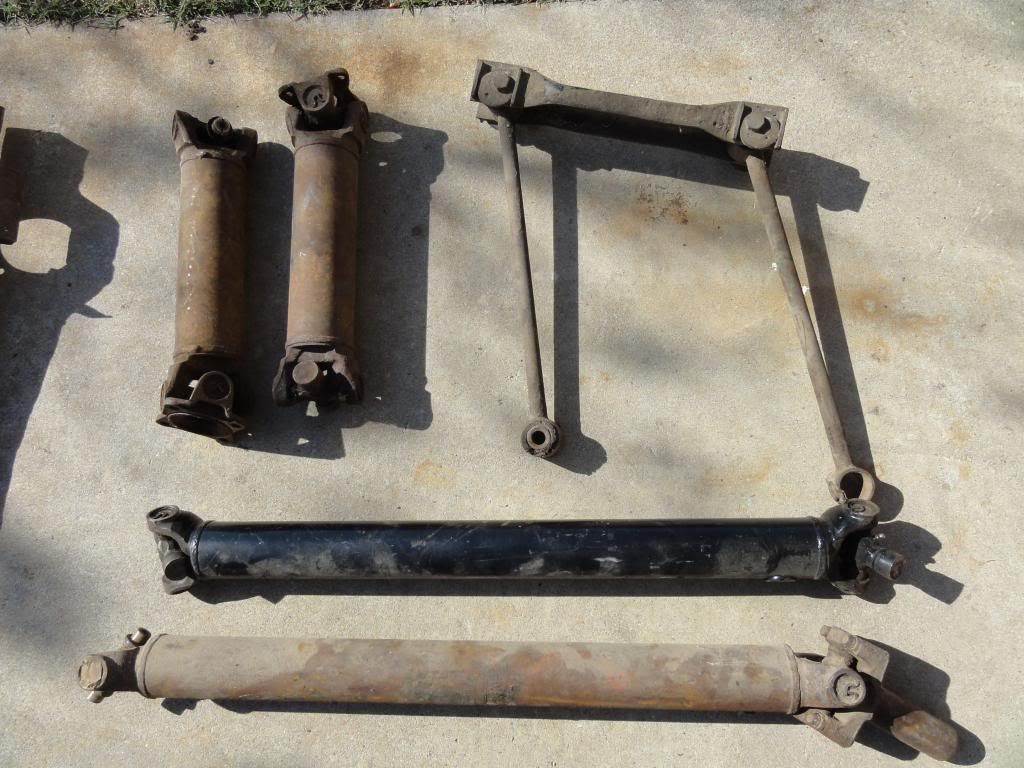 Hood Hinges (Pair) $25
Hood Support SOLD
Interior Wiring Harness $75
Spare Tire Tub/Lid (Needs a little fiberglass Repair) $100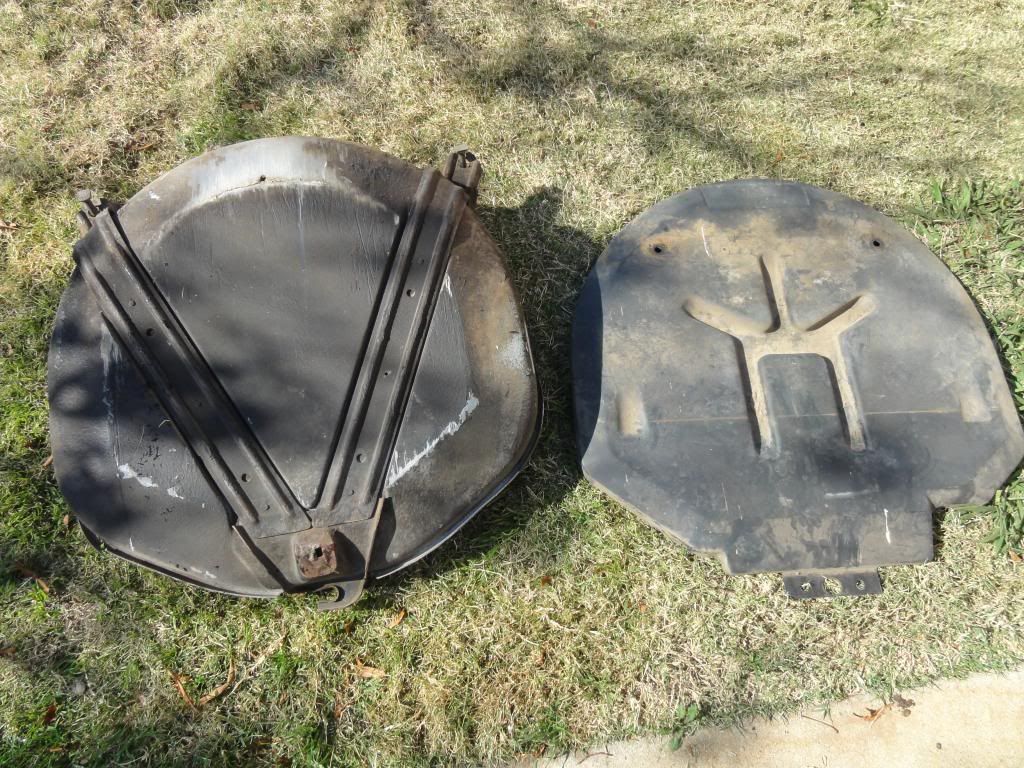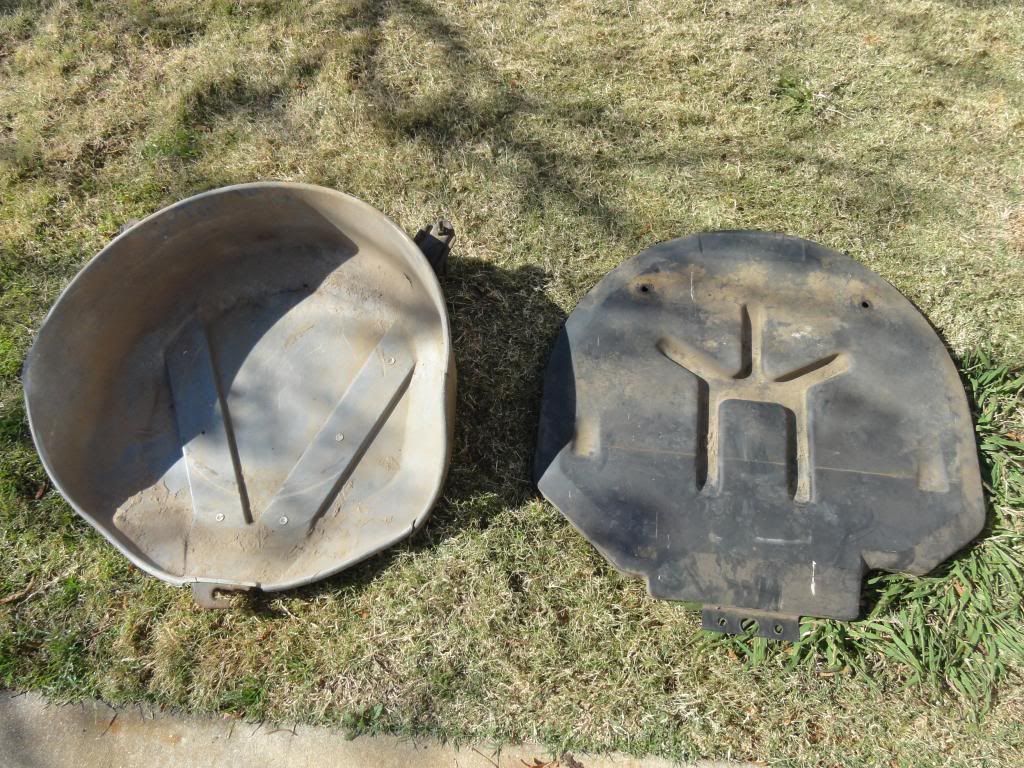 Battery Cables $15
T-Top interior Pad (Ends worn, small crack pictured) $30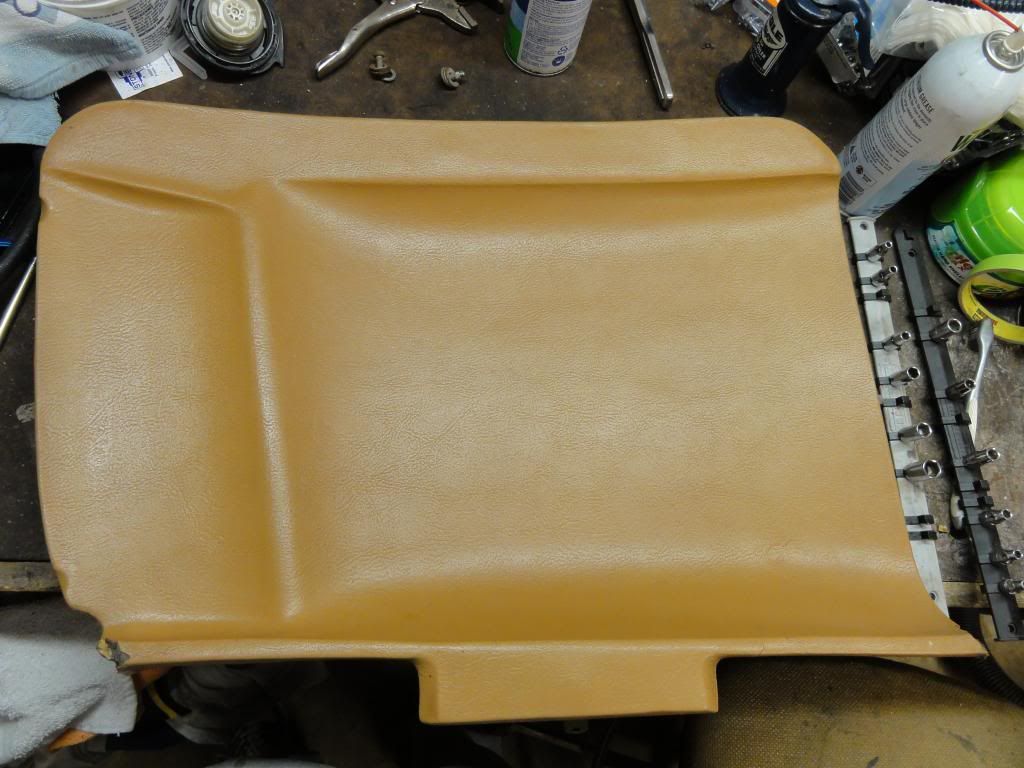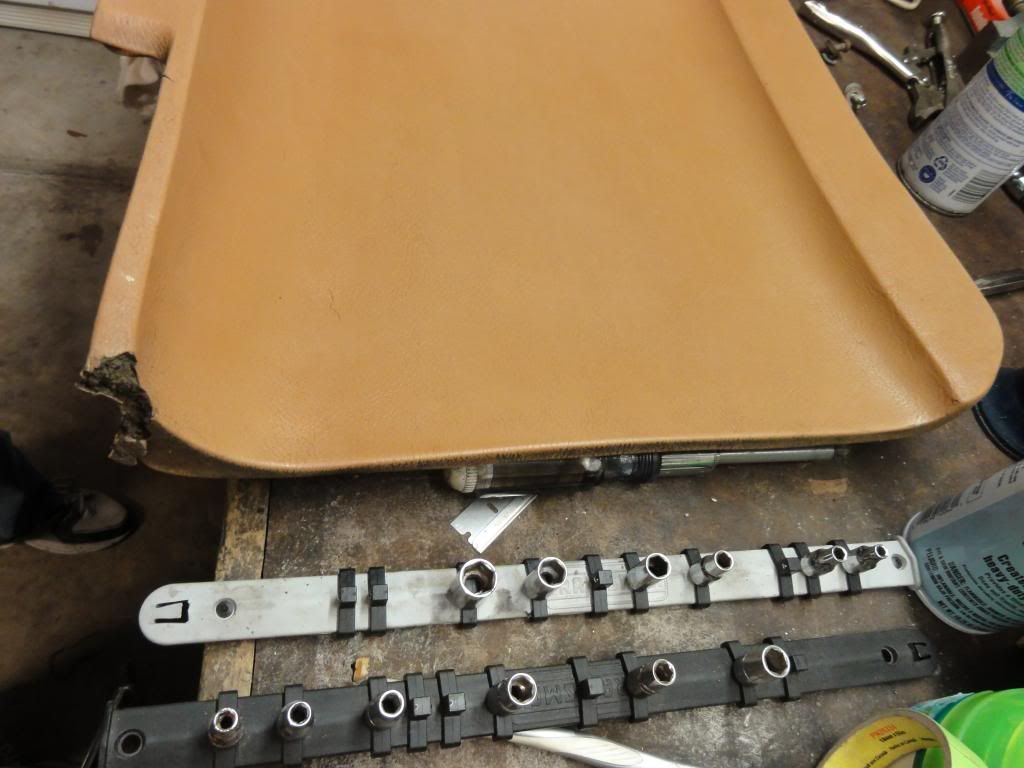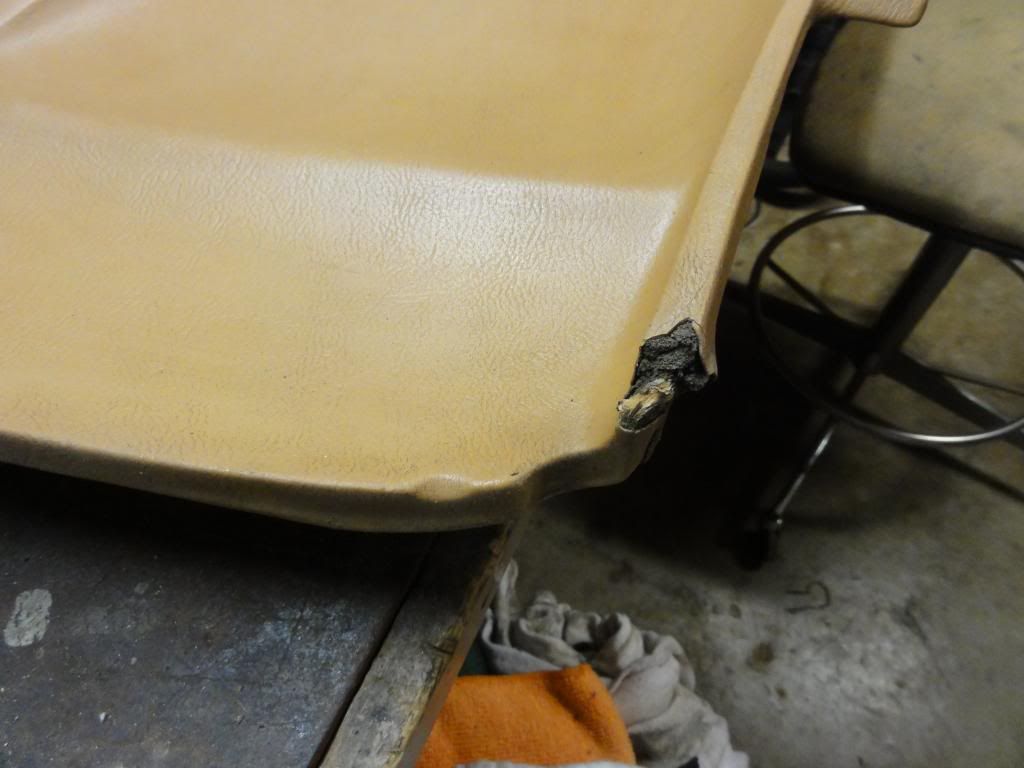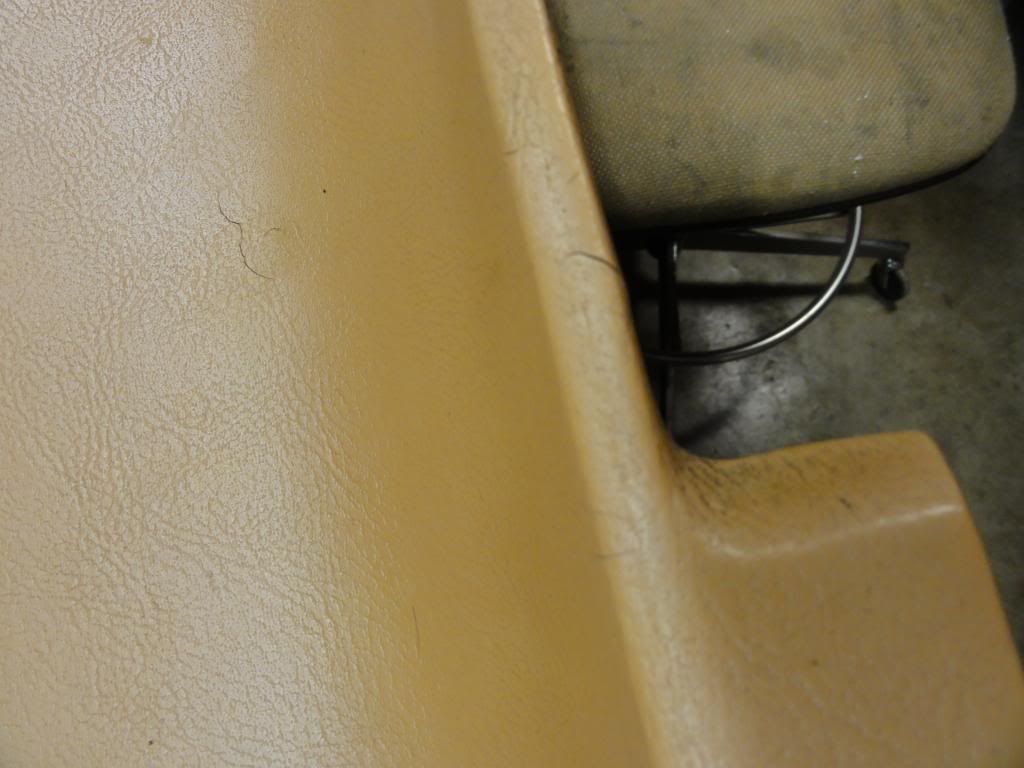 License Plate Frame SOLD
License Plate Bracket $20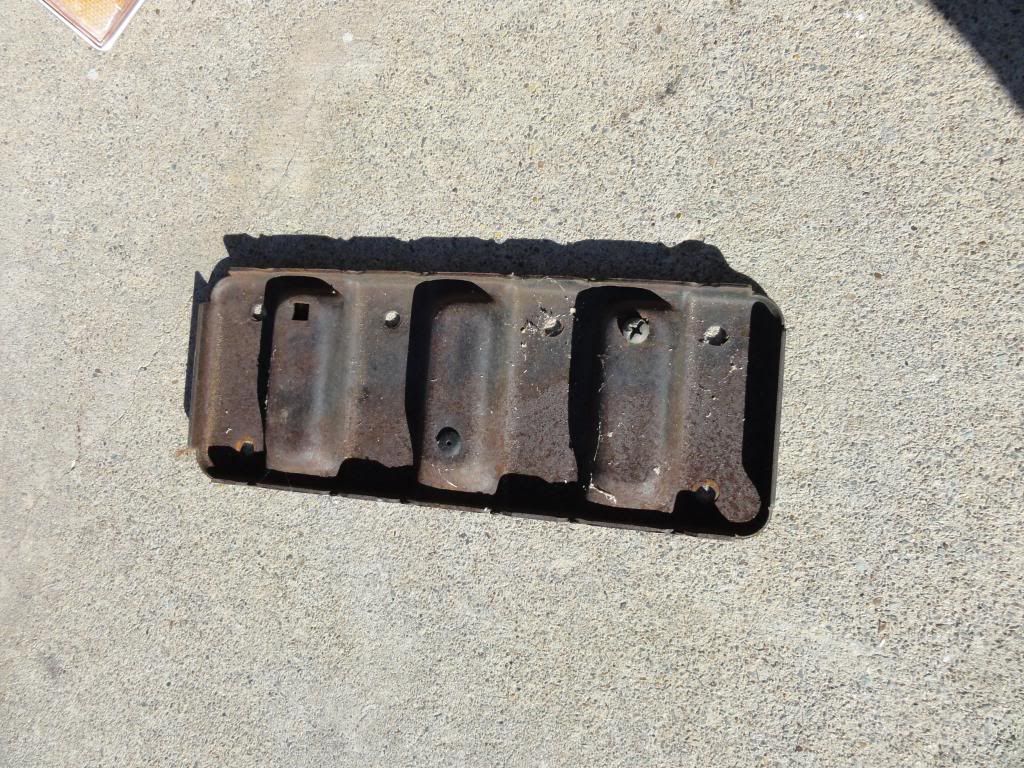 Defroster Duct $20 Battery Hold Down Clamp $4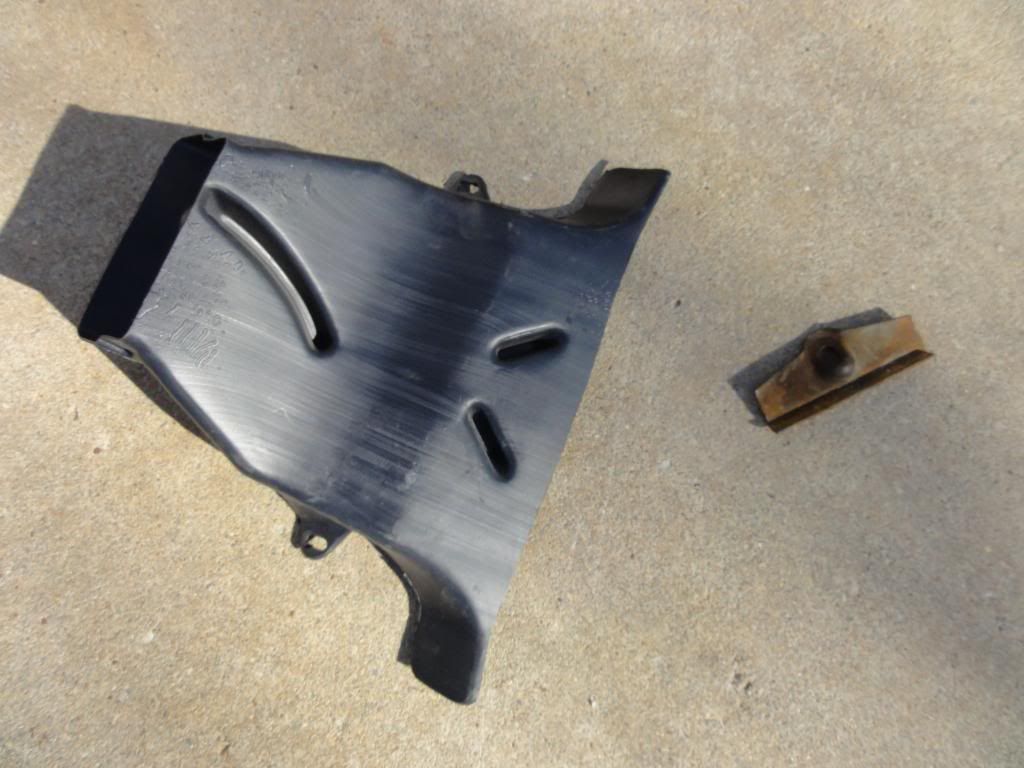 Center Console/Shifter Plates (EACH) $20
#1. 1972-1976 A/C Automatic (A/C controls NOT included) #2. 1972-1976 A/C Automatic
#3. 1972-1976 Non-A/C Manual Trans #4. 1972-1976 A/C Automatic
#5. 1969-1971 Non-A/C Manual Trans #6. 1972-1976 A/C Manual Trans
#7. 1969-1971 A/C Automatic #8. 1969-1971 Non-A/C Manual Trans
#9. #10. #11. 1972-1976 A/C Automatic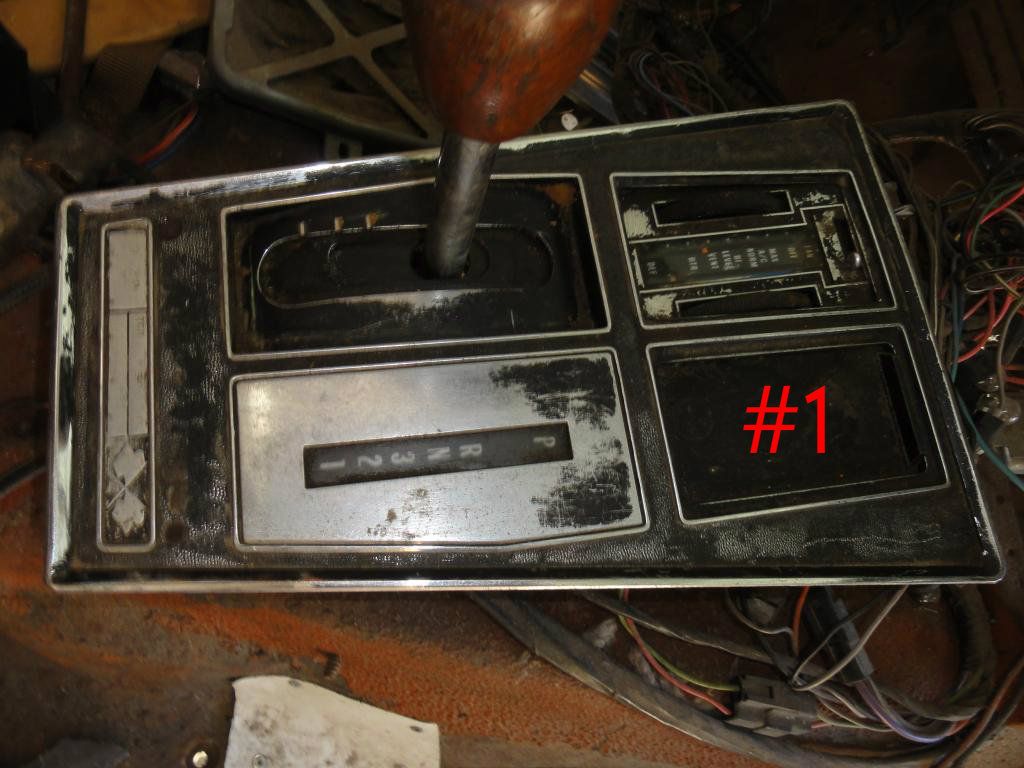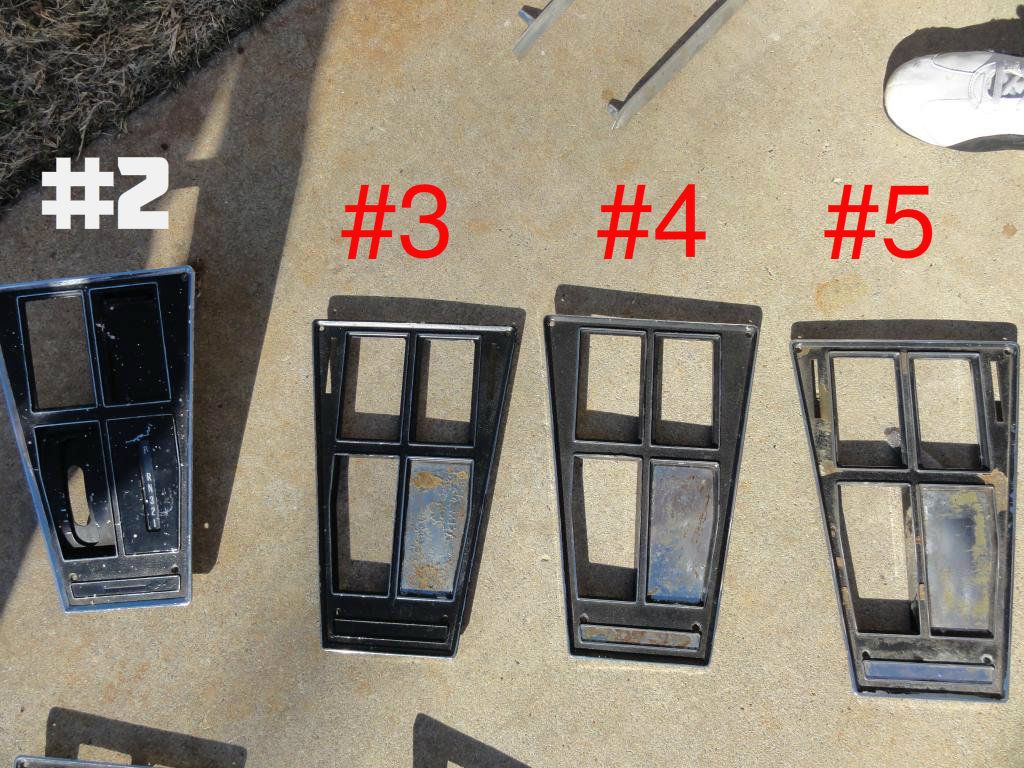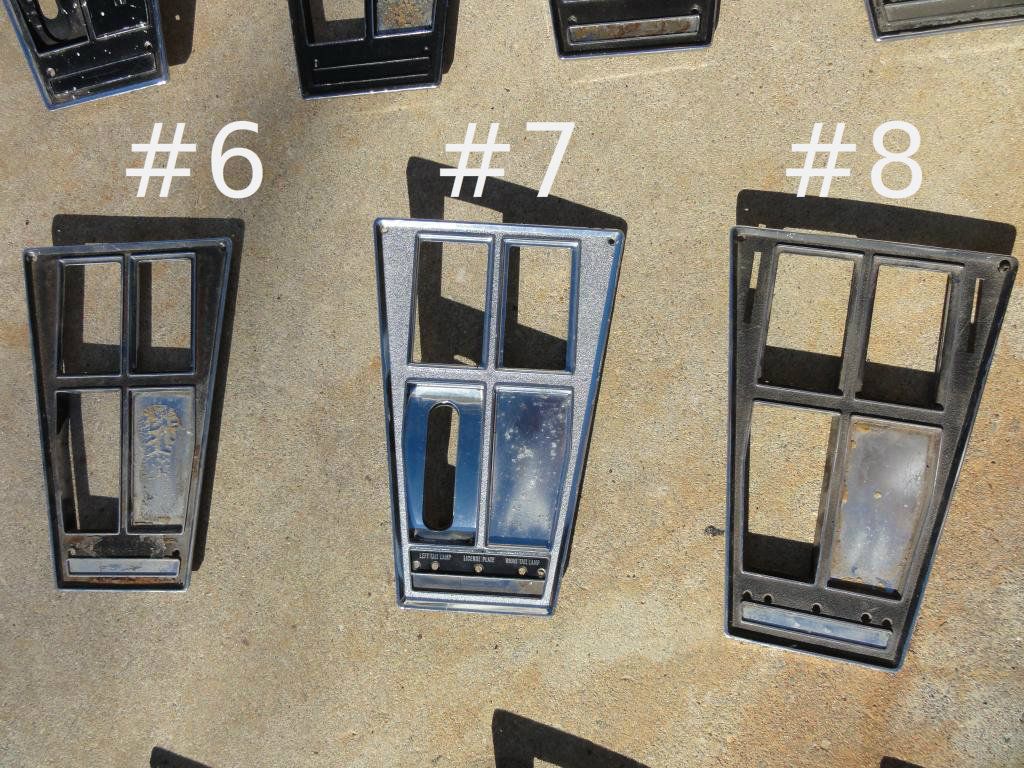 Smokin Member
Join Date: Dec 2012
Location: austin, tx
Posts: 2
Hi there, hard to see this being parted but I know there is def more money in it being parted out. I part out on the side to fund my project cars and thought I would pass on a site I have been using, partingout.com - its free to use and saves you a lot of time. I got fed up with all the same questiosn and pic requests and updating list of parts, but on this site its all done for you and even better you just upload pics and then buyers list parts. pretty cool and just thoguht I would try to help us all make a little more money parting out - and getting parts to people who need them. Happy new Year
Smokin Member
Join Date: Oct 2013
Location: Bell, FL
Posts: 1
Corvette parts
---
I am interested in many of your parts. Would you consider selling all for one price. I have someone who could pick it up. Please reply or let me know how to go about purchasing these. Thanks, Glen
Smokin Member
Join Date: Jan 2014
Location: Illinois
Posts: 19
sent you a pm about a few parts thanx
Smokin Member
Join Date: Jul 2014
Location: Silverdale WA
Posts: 1
Hi
---
Hey man I just joined this forum recently. I wanted to know if the floor seatbelt covers are still availible & also the set of four wheels availible for sale also?
Instead of getting back to me on the forum please feel free to email me at thefnbill@gmail.com
Oh & if the seats come with the tracks, I didn't see the tracks or hardware in the pics thank you.
Smokin Member
Join Date: Jun 2011
Location: Tennessee
Posts: 7
1976 parts?
---
Hi,Im new to this site,and its pretty cool.Do you still have any of these parts for sale?
wiper fluid jar,motor,and neck.
rear roof panels.
and the 4 door hinges?
If you do,Please PM me and let me know.
Thanks,Bobby.