Smokin Member
Join Date: Jul 2009
Location: Houston Texas
Posts: 34
*NEW* Coupe/ZR1/Z06/Grandsport Wind Restrictor Glow Plate
---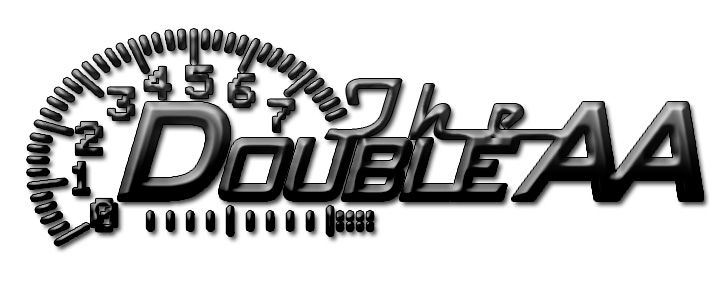 GLOW PLATE WIND RESTRICTOR

:thumbs:No longer just a Convertible thing:thumbs:
This is ONLY available through"
TheDoubleAA.com
". We have spent about a year to make sure everything was absolutely perfect from fitment all the way to ease of install.
For the next 10 days we can guarantee free shipment to you in time for Christmas and offering "FREE" customizing.
INTRODUCTORY PRICING: $399
- How hard is it to install?
This has a similar design to the partitions available and just slides right into place. For the lighting you remove the panel on the back (4 grommets) and tie in power from tail lights and done... Should be a less than 15 minute job.
- Will my top fit in with this installed?
Yes, it was specifically designed so that the tops could be stored with the Glow Plate in place
- I have a Vette bin, will this work together?
Yes. The fitment is perfect and slides right into place.
- What models of vehicles will this fit?
This will fit all coupe style models including ZR1, Z06, Grand Sport Coupes and Coupes.
- What all options are available?
Everything that is currently offered for the convertible wind restrictor will be available for the Coupe Glow Plate Wind Restrictor including:
Accessories for Wind Restrictor
Brake Lamp Module with Dimmer knobs - (Works with the brake lights to increase intensity and decrease when you touch the brakes, also comes with a 9v battery system to run when the car is off or battery disconnected)
Dimmer Control Module (remote control brightness, dimmer and on/off controller)
12V Power Plug (cigarette lighter plug)
on/off switch
Battery Pack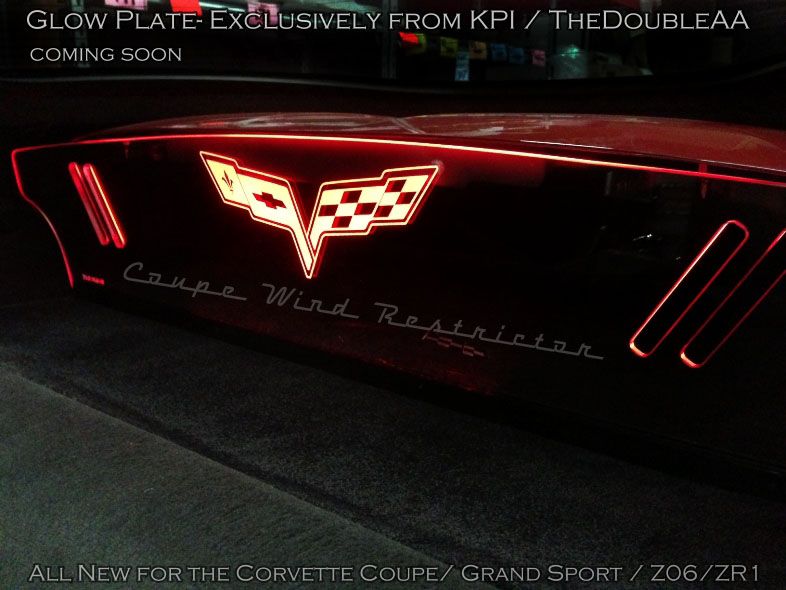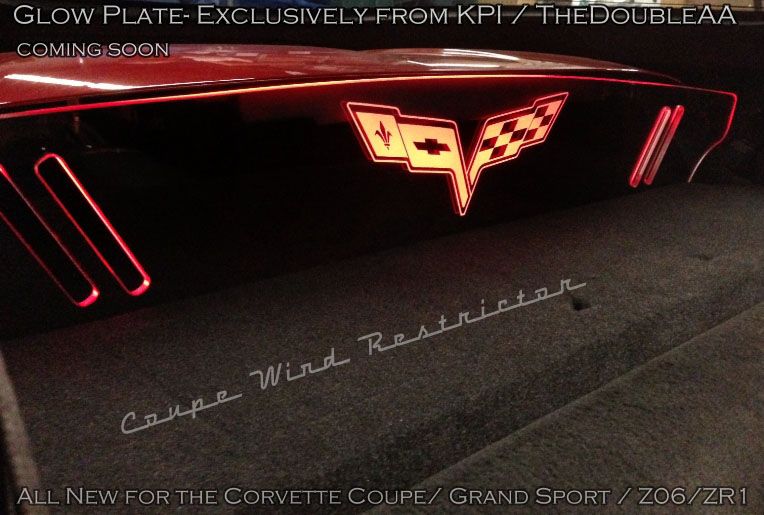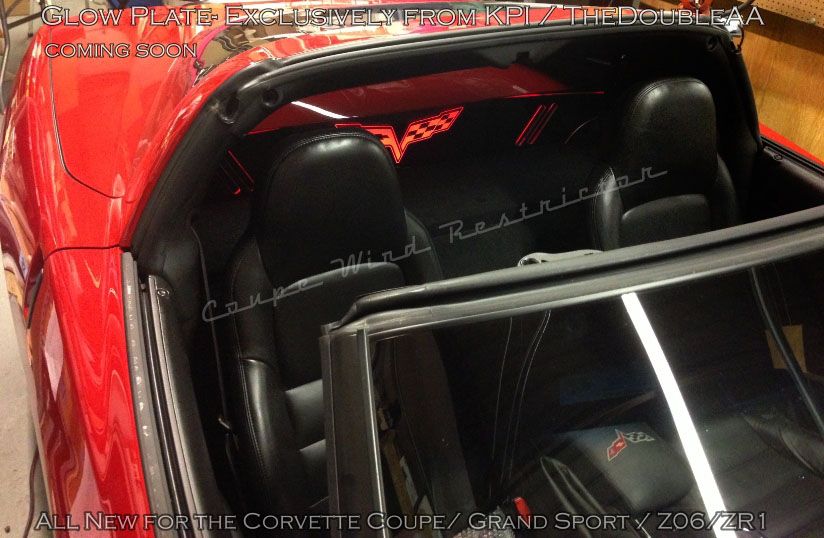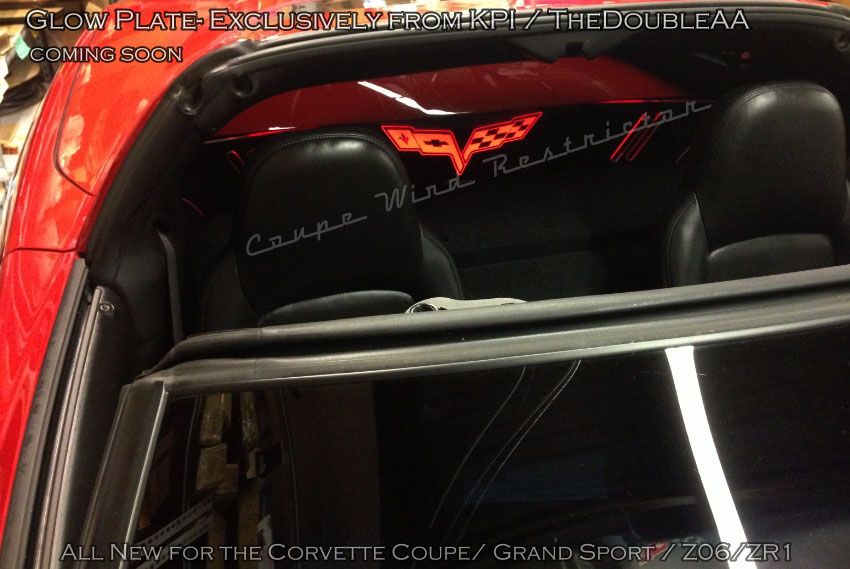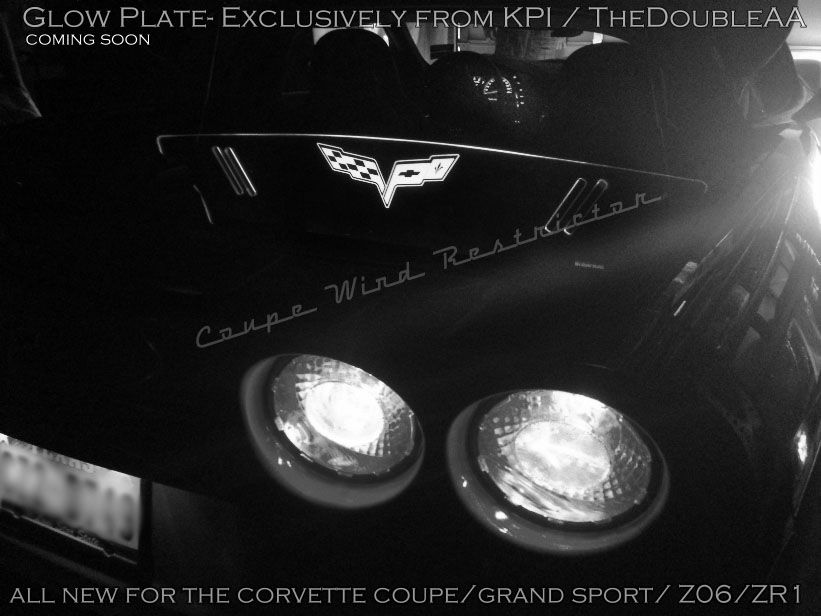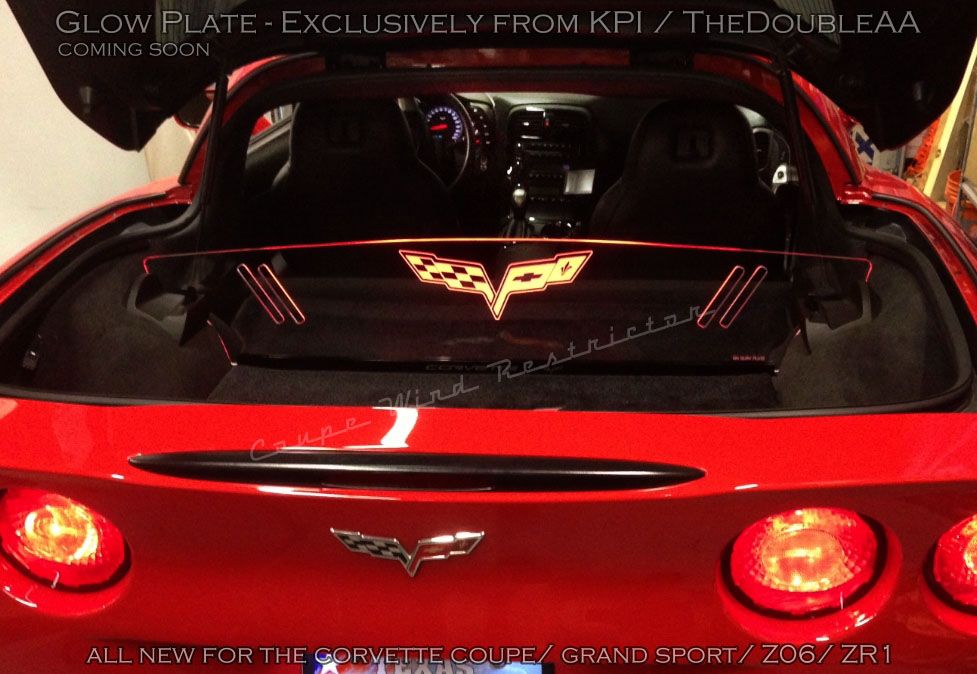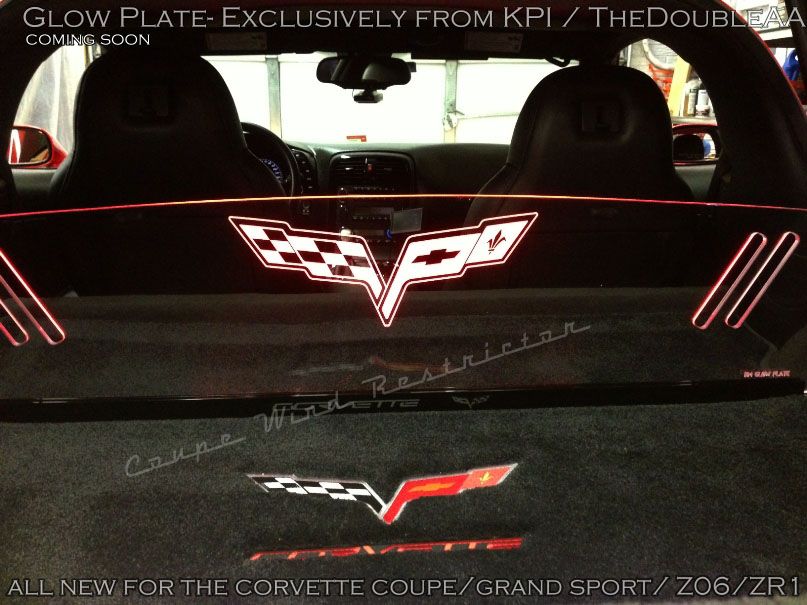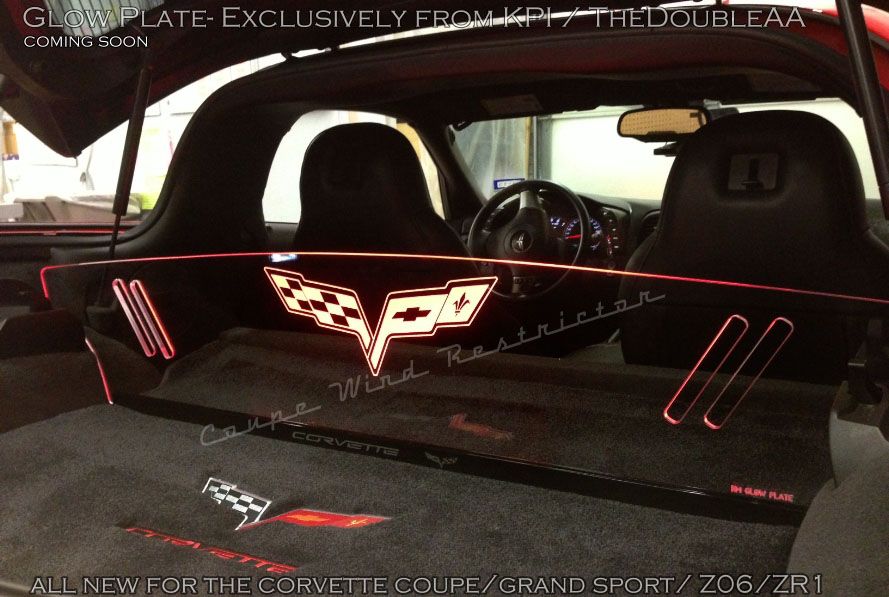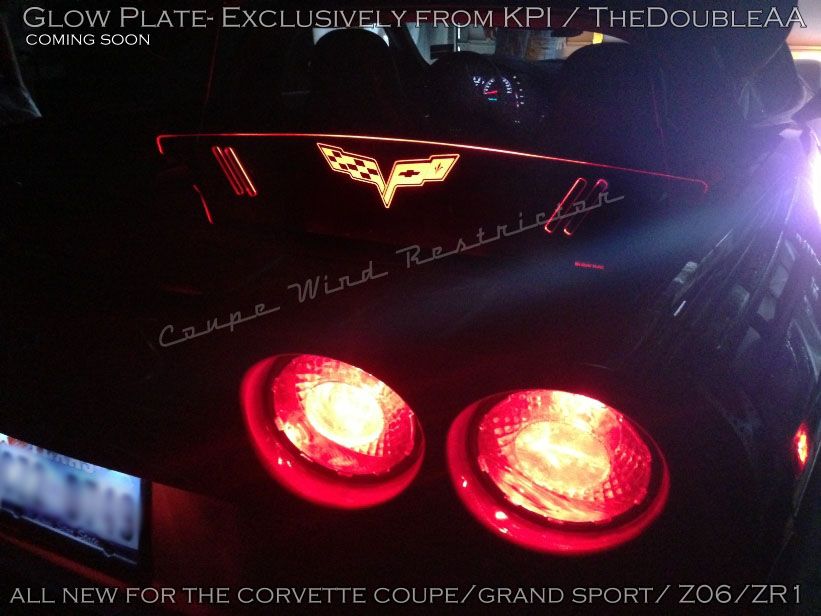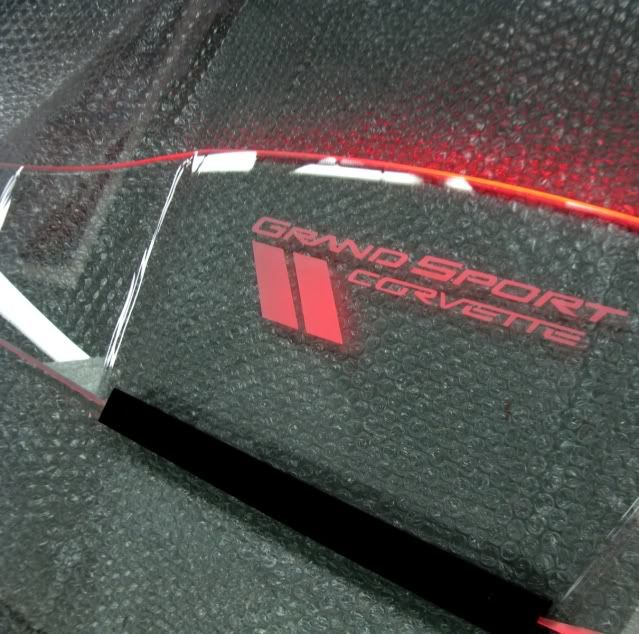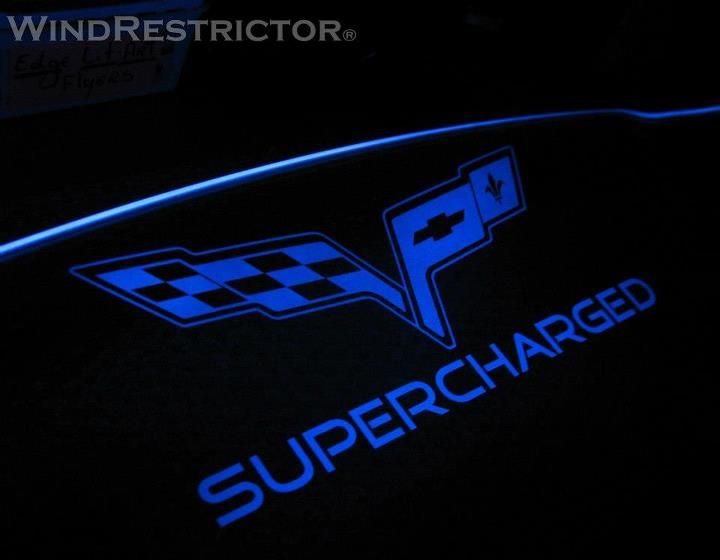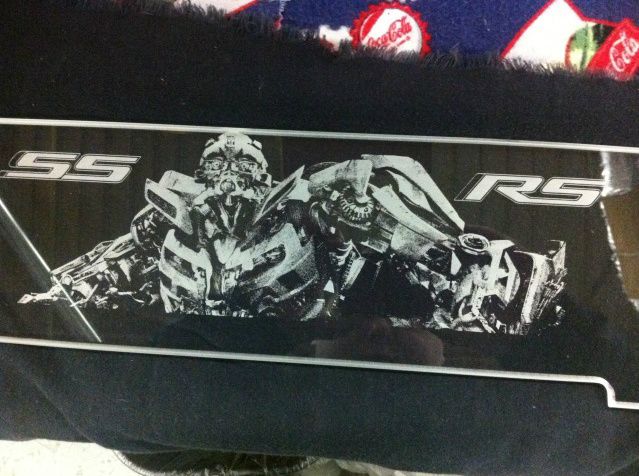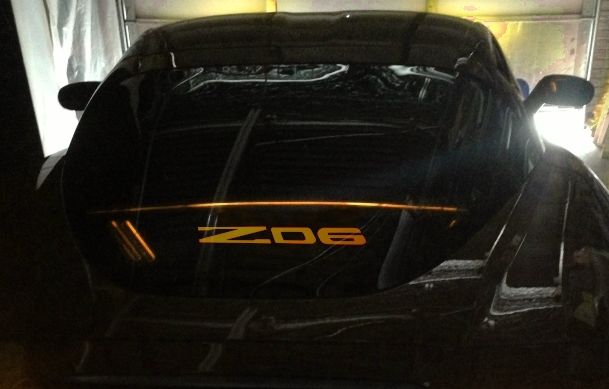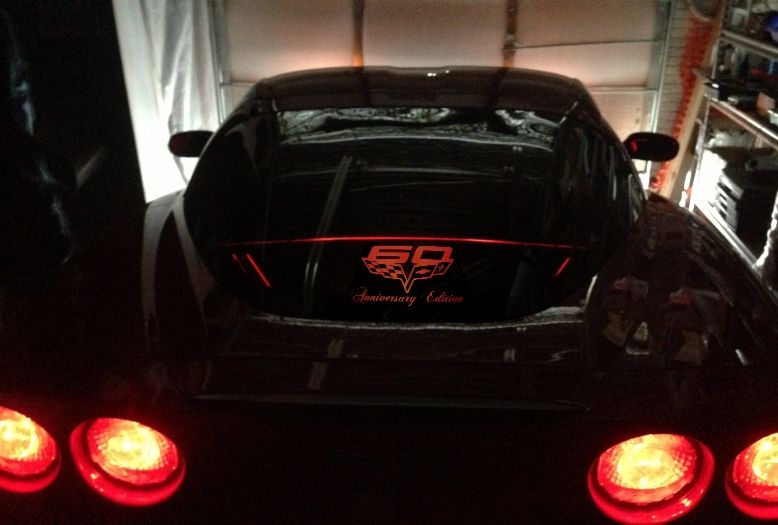 Smokin 1000HP Twin Turbo Club
Join Date: Oct 2009
Location: Bethesda MD
Posts: 1,564
does it work any better than the partitions? I had one and it was of minimal benefit in reducing cabin turbulence.
---
2008 Atomic Orange Coupe 3LT, CC3, Z51 M6
LG Pros with cats, Vararam, 160 T-stat, DTE 3.90s, Elite tunnel plate, catch can, LG Wheels with 275 / 325 Invos, MGW Shifter, EPS 226/230 115 cam, HPT. Pfadt JOC suspension, Peak ported TB & IM.
Gone but not forgotten:
2002 Camaro SS Droptop. cam, gears, etc.
11 sec 99 Z28 Vert, RIP.